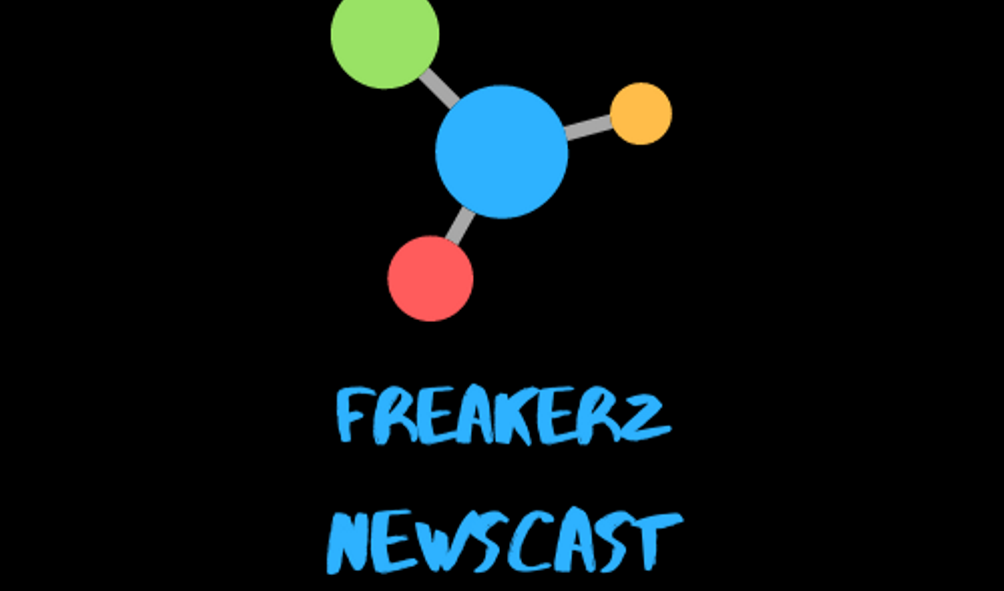 📮08-11-209
📈 MarketCap:                  $243 B
📊 24h Mcap %:                 -3.52%
⚠️ Bitcoin Dom:                 66.0%
📌 Active Coins:                2,675
📍 24h Vol %:                  -0.19%
💲 24h Vol:                     $65 B
Advertising with Crypto
High volume traffic for your business!
1.  Calibra CEO and the co-creator of Facebook's Libra coin David Marcus sit-down for interview with Andrew Ross Sorkin of the New York Times. Where in response to an audience member's question about personal data privacy and protection, Marcus said that Facebook and its Calibra wallet would not intermingle personal data from the social platform and financial data from the cryptocurrency wallet. He said "We have built very strong firewalls between Calibra and Facebook".
2.  The pop-up dedicated to the history of blockchain takes visitors back to the earliest days of cryptography, in Hamburg, forged within a collaboration between blockchain platform Algorand and the World Chess Championship. From November 5 through November 17, cryptography aficionados and chess players alike are invited to gaze upon blockchain earliest iterations stretching back as far as 60BC.
3.  Binance, the number one exchange by trading volumes, has quietly announced support for the Euro. This happened just two days after Binance enabled deposits and withdrawals for the Ruble via a partnership with payment platform Advcash. It also marks a major milestone for the Malta-based exchange since it also launched its first fiat-to-crypto trading pairs. According to Changeng Zhao (CZ), Binance now has three available fiat currencies - Euro (EUR), Russsian ruble (RUB), and Ukrainian hryvnia (UAH).
4.  The amount of ethereum locked in decentralized financial applications, dubbed as DeFi , has reached an all time high of 2.417 million eth, surpassed the previous high of 2.33 million reached on April 11 when a mini-bull run began. The dollar amount is near the all time high of $685 million, currently standing at $650 million. Some of it is in bitcoin, around 1,400 BTC worth $13 million for the Lightning Network and the wrapped bitcoin token, but the vast majority is in eth and ethereum based tokens.
5.  British multinational banking giant Standard Chartered, with over $685 billion in total assets, has joined the Enterprise Ethereum Alliance. As a member of the Alliance, Standard Chartered said it will collaborate with other industry leaders to strengthen blockchain research and application in the banking sector. Standard Chartered said it views blockchain as "central to banking and commerce in the digital era, so transactions can be verified, secure and processed in real time."
6.  Pop singer and record producer Akon seems to be dead serious about his cryptocurrency plans. The Senegalese-American singer recently made an appearance on CNN where he revealed that the launch of the so-called "AKoin," which was first announced back in June, is slated for the beginning of 2020. He claims that AKoin is meant to empower Africa, the continent that has a large unbanked population. The pop star is certain that the coin will help to root out the core of Africa's woes - "corruption".
7.  Ethereum Foundation Developer Péter Szilágyi has confirmed Dec. 4 as the launch date for the network's Istanbul hard fork. Szilágyi indicated that Istanbul will commence at block 9069000. He provided Geth mainnet node operators with a link to a new maintenance release designed to begin the hard fork's initialization. Geth is the name given to one of the two most popular clients used to operate nodes on the Ethereum network — the other being Parity.
8.  The MakerDAO loan system, administered by the Maker Foundation, hit its debt ceiling Wednesday with roughly $100 million worth of the stablecoin DAI issued and more than $339 million worth of ethereum locked up as collateral. On Thursday, the Maker Foundation proposed a new debt ceiling of 120 million DAI, which will now be voted on by holders of MKR governance tokens. MakerDAO has hit that limit and no more [DAI] can be generated until that debt limit is increased.
9.  Director for the Federal Bureau of Investigation Christopher Wray said that cryptocurrencies present a significant and growing problem for the intelligence agency. Wray concluded his answer by saying that the FBI is already keeping an eye on cryptocurrencies, using "tools that we have to try to follow the money." The FBI director also said that if the U.S. doesn't keep up with new technologies, it will soon find itself being "walled off."