Bitcoin's Bear Flag Pattern Breached
The bear flag pattern in the BTC/USD pairing which @toofasteddie posted about here has now been breached, as we can see from the chart below: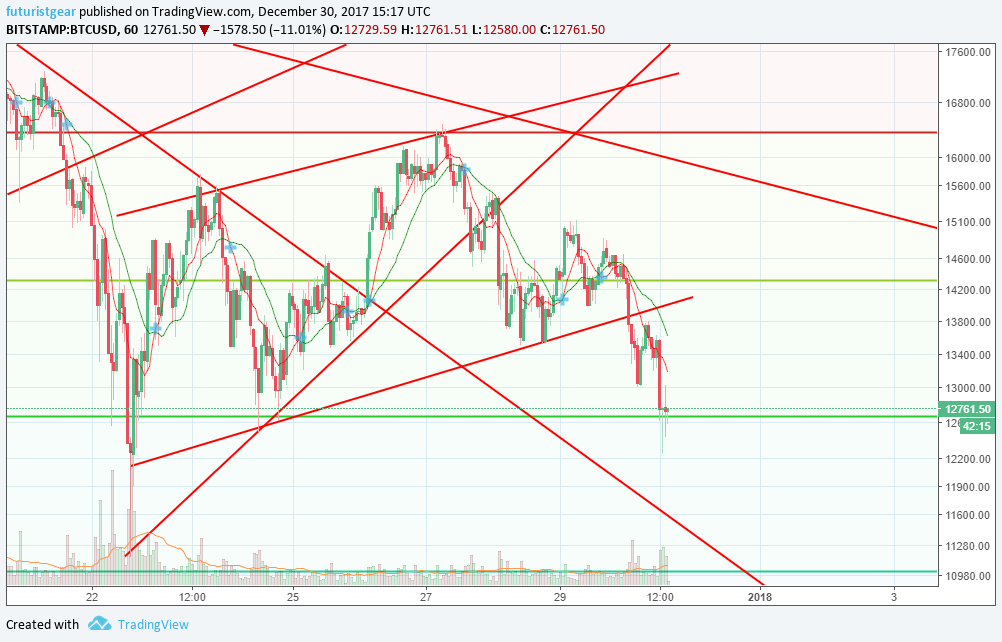 We fell out of the pattern at around $13,800 and have seen prices fall further since that happened.
We are now also testing the 0.5 Fibonacci level once again too. If it fails I am guessing we will see further downwards movement.
You can also see that the current downtrend line is still in play too.
When Will It End?
I have no idea! I still think $10,000 could be the key figure.
You should also check out this post by @ew-and-patterns for another theory on where the drop might stop.
Thanks for viewing!
---
Not intended as investment, financial or trading advice.
---
For more great technical analysis and crypto related posts, see also: @toofasteddie, @gazur, @haejin, @ew-and-patterns, @pawsdog, @cryptomagic, @exxodus, @beiker, @allthereisislove, @lordoftruth, @masterthematrix, @cryptoheads and @tombort
---