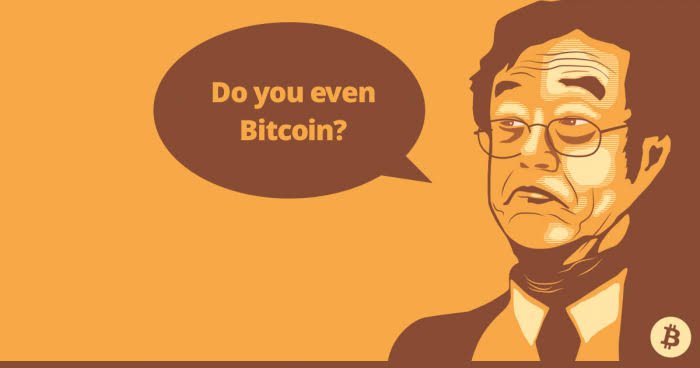 Image source
---
Recently, the Oxford English Dictionary announced via a blog post that it has added "Satoshi" and Cryptocurrency to its database of words.
The implication is that the next edition of the Oxford English Dictionary, which is one of the most widely used English dictionaries in the world, will have these two new words.
The OED in its entry describes Satoshi as, "satoshi, n. "The smallest monetary unit in the Bitcoin digital payment system, equal to one hundred millionth of a bitcoin."
While the entry about Cryptocurrency simply described it as, "cryptocurrency, n. "Any of various digital payment systems operating independently of a central authority and employing cryptographic techniques to control and verify transactions in a unique unit of account; (also) the units of account of such a system, considered collectively."
For those who are unfamiliar with the crypto movement and its ideologies, the actions of the editors at OED may appear normal and inconsequential. After all, it is customary for the erudite editors to add as many words as they deem fit each year.
However, crypto enthusiasts have reasons to jubilate because, being a national treasure, words only get listed in the OED when such words have been in use amongst a large number of English speakers for at least five or more years.
So, adding the words Satoshi and Cryptocurrency to one of the most trusted English dictionaries on the planet gives more legitimacy and global reckoning to the cryptocurrencies. Perhaps, more crypto jargons could find their way into the OED in the nearest future.
Not only that, years ago I was taught in my Cultural Anthropology class that the human language is the vehicle through which cultural elements are conveyed from one generation to the other.
Consequently, the introduction of the words Satoshi and Cryptocurrency to the OED will go a long way in infusing and introducing the culture of cryptocurrencies to the millions of English speakers across the globe. We have seen it happen before, it could possibly happen again:
In 2001, at the time when the world was enthralled by the potentials of the internet, the wold Google appeared for the first time in the English dictionary to mean using an online search engine named Google to find information.
A decade later, Google would go on to become not only the most widely used search engine in the world but also one of the most successful tech companies on the planet.
Google had a great potential to be a very disruptive and revolutionary technology at the time of its inclusion in the English dictionary. Similarly, cryptocurrencies also have disruptive tendencies to the global finance.
Therefore, adding it to the revered OED only suggests that we are closer to taking cryptocurrencies to the masses by the next decade than we have ever imagined.