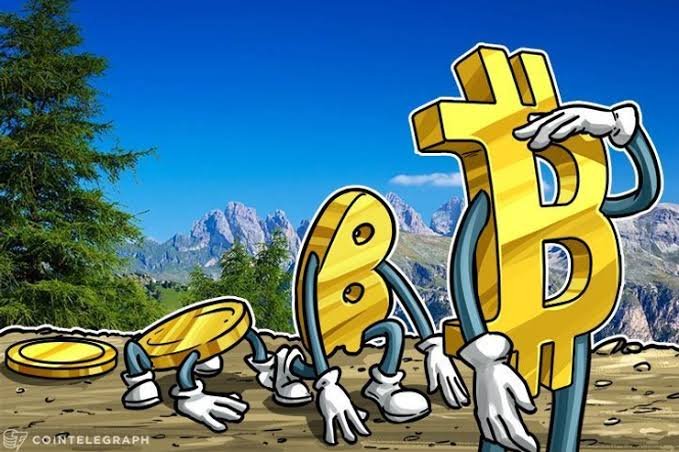 Some months ago, I was chatting with a good friend who is a trained Economist. We were having a nice time until the conversation veered into Bitcoin.
I then asked him what his views were about Bitcoin. Without hesitating, he told me that he was no fan of Bitcoin simply because the price of Bitcoin is driven purely by the greater fool theory.
And interestingly, my friend was not ready to be the greater fool - the idiot whose fingers get burnt by the candle of greed.
What is the Greater Fool Theory?
For the reader to understand my friend's argument, it is pertinent for me to briskly explain what the greater fool theory is:
The greater fool theory is a theory of investment behaviour which states that it is possible to buy securities (whether or not they are overvalued) for the sole purpose of reselling at a higher price. This is largely because there will be someone, a greater fool, who is willing to buy the securities for a higher price.
Put simply, the greater fool theory argues that investors sometimes make irrational decisions to buy a security largely because they believe that a greater fool will always be present to buy it on a later date.
The theory further explains that the price of a security begins to crumble in the absence of greater fools, leading to an economic bubble.
The American Real Estate Bubble
One of the most cited cases where the greater fool theory resulted to a tragic bubble was the case of American real estate or housing bubble, which witnessed billions of dollars disappearing into thin air.
By the start of the 21st century, real estate had become a hotcake in America. People were buying homes, even at exorbitant prices, believing that a greater fool will pay more for the same house.
According to Investopedia by 2004, U.S. homeownership had peaked at 70%. In late 2005, home prices started to fall, leading to a 40% decline in the U.S.
By 2008, things had gone from bad to worse as many investors were forced to sell their property for lower prices because of the general absence of greater fools who were willing and able to pay more.
Why Bitcoin is an Exemption to the Rule
It is not untrue that most people who invest in Bitcoin do so purely because of speculation, believing that the price would go up at some point because a greater fool will be willing to pay more.
In reality, however, there seem to be limitless greater fools out there as far as Bitcoin is concerned. In short, the number of greater fools out there will drive the price of Bitcoin for more generations to come.
Here are top four reasons why Bitcoin could actually be an exception to the greater fool theory:
1. Bitcoin Halving
Every four years, the number of generated Bitcoin reward per block is halved, that is, divided by 2. This means that the total number of minable Bitcoin declines by half every four years.
Historically, Bitcoin halving has been known to drive the price of Bitcoin upwards because of the scarcity it creates. Since real estates and other securities do not half, this could be one reason why Bitcoin is an exemption to the greater fool theory.
2. The Fraction Factor
Unlike real estates, Bitcoin can be purchased and sold in fractions. While the greater fool theory stipulates that a greater fool will be needed to pay for all the initially purchased securities, it did not take cognizance of fractions.
Bitcoin can be bought and sold in fractions without needing to sell the whole. Unlike real estates where the buyer needs a greater fool to pay for all the asset, a Bitcoin-greater-fool does not have to buy a whole Bitcoin.
3. The Potential of Massive Adoption
Without bias, the number of those using Bitcoin worldwide is still relatively low and insignificant.
A research produced by University of Cambridge estimates that in 2017, there were 2.9 to 5.8 million unique users using a cryptocurrency wallet, most of them using bitcoin.
If we put the figure at approximately 6 million people, considering the estimated world population of 7.7 billion people, then we can safely say that only 7 in 10,000 people use or have used Bitcoin.
This perhaps makes the Bitcoin ocean too large for the greater fool theory to explore.
4. Maximum Supply
Finally, another reason why the greater fool theory may not apply to Bitcoin is because of the length of time it will take for Bitcoin to reach a maximum supply of 21million coins.
Following the Bitcoin protocol, Bitcoin will predictably reach its maximum supply by 2140 which is enough time for everyone of us, including this writer, who is alive today to be dead.
Unlike real estates which is relatively unlimited in supply when compared to the total human population on earth, Bitcoin has a limited supply which makes it even more valuable and elastic.
So, even if Bitcoin will one day be subjected to the greater fool theory and collapse it will not be in our lifetime. Those of us who started the fire would have been long gone. Perhaps, our grandchildren will have some fun.
---
I am @gandhibaba, the young man who goes about carrying his magical pen, not his gun, in his pockets.

Gif courtesy of
@artzanolino
---
Thanks for visiting my blog. I appreciate your precious time.