I found this quite new revolutionary way of earning bitcoins, at less for me, seems ok if you are good at offline/online research.
#Bitfortip as i know it reading about it, of which most of this text comes from, is a mobile and desktop platform that pays you for being helpful by giving you #Bitcoin tips.
Tagline is -"Tip Bitcoins as an incentive. Earn Bitcoins for being helpful."
Its seems that on its platform, anyone can ask for anything, and the answer provider gets Bitcoin tips in exchange for their answer. "not bad"
Let's say, someone is looking for a record or a car or whatever, and willing to give a Bitcoin tip to whoever provides me with an answer
Good thing about it is that it's available in 11 international languages.
See this example of a question asked: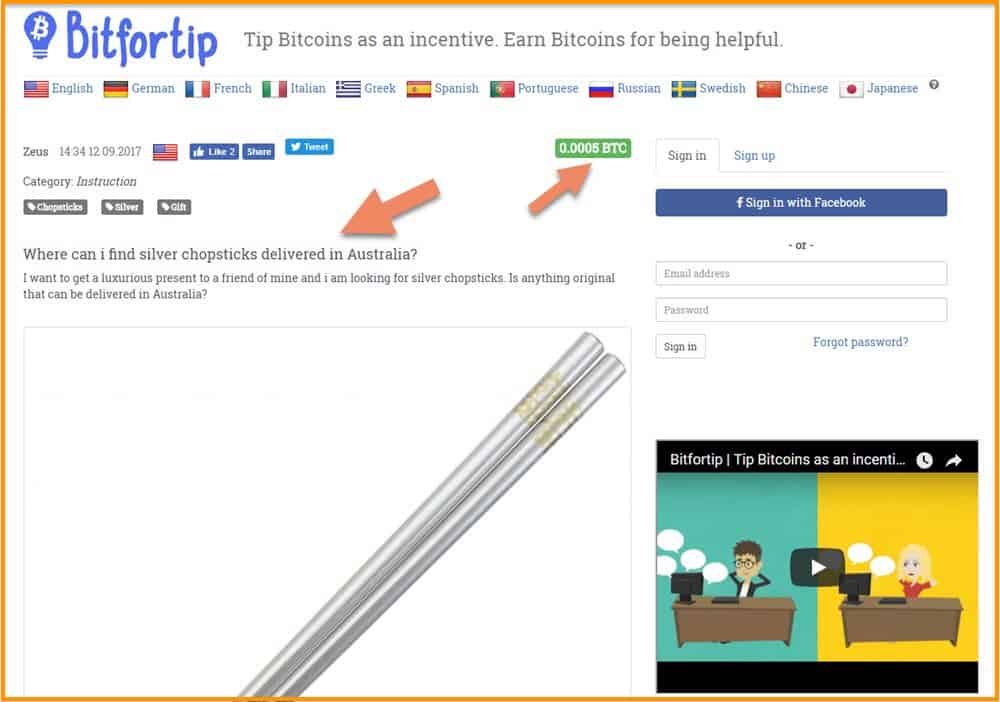 It's promotion video
Add comments if you've tied it or views on it.........
[M Most text Authored By SUDHIR KHATWANI]