SUMMARY
First, my objective in this blog is to help and do no harm and I have been doing my utmost to execute that since June of this year. I provide FREE Technical Analysis and FREE Tutorials on Steemit for the benefit of anyone who wants it. MANY have profited MASSIVELY from my Analysis!! However, when I get randomly DOWNVOTED multiple times by someone like @grumpycat with $600k in SteemPower without ANY given reason....then Steemit community is not being well served!! I truly wish this blog will make it to the TOP of the Trend list so ALL RESPONSIBLE WHALES can see DOWN VOTE ABUSE in ACTION!!
I would truly like to know why @grumpycat is downvoting my blogs. I am very open to feedback but NOT random acts of DOWNVOTE! Please provide an explanation to my 5,100 followers and 100k+ in the Steemit.KR community where my blogs are Korean translated, why you are taking such unwarranted negative actions? What exactly about my blog is prompting you to consecutively DownVote? What is your beef? Why don't you go after the plagiarists who copy my content and downvote them? I will be appealing to have your downvotes REVERSED!!
@steemcleaners, PLEASE HELP STOP THIS ABUSE!!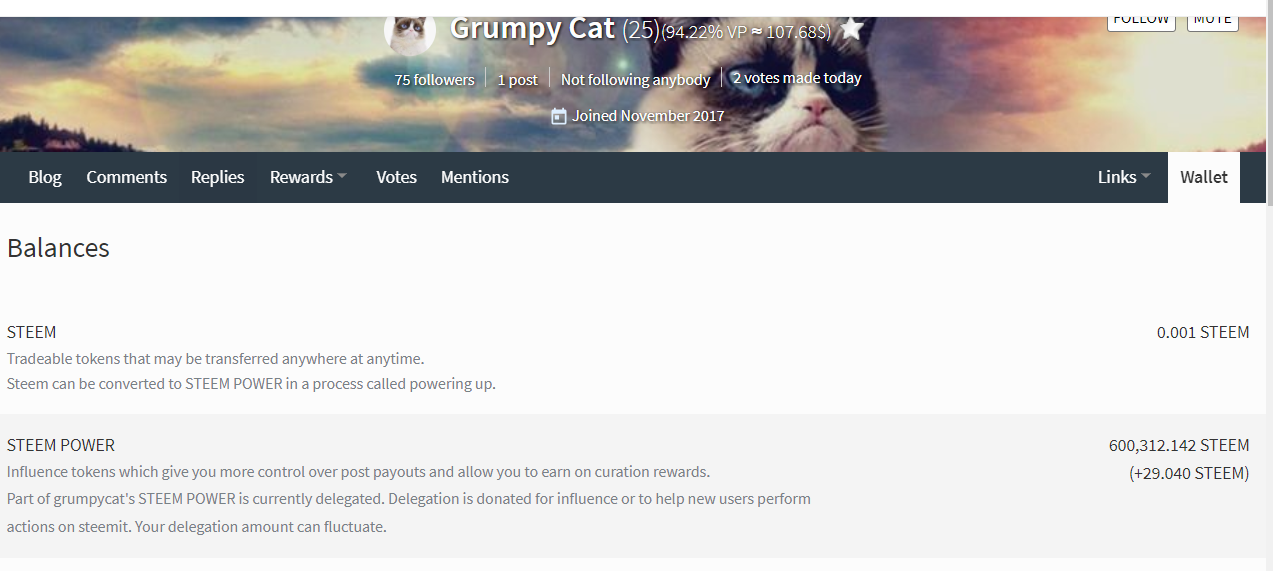 ---
Overnight price action fully executed, with precision, my alternate count. The below was shown last night as my alternate: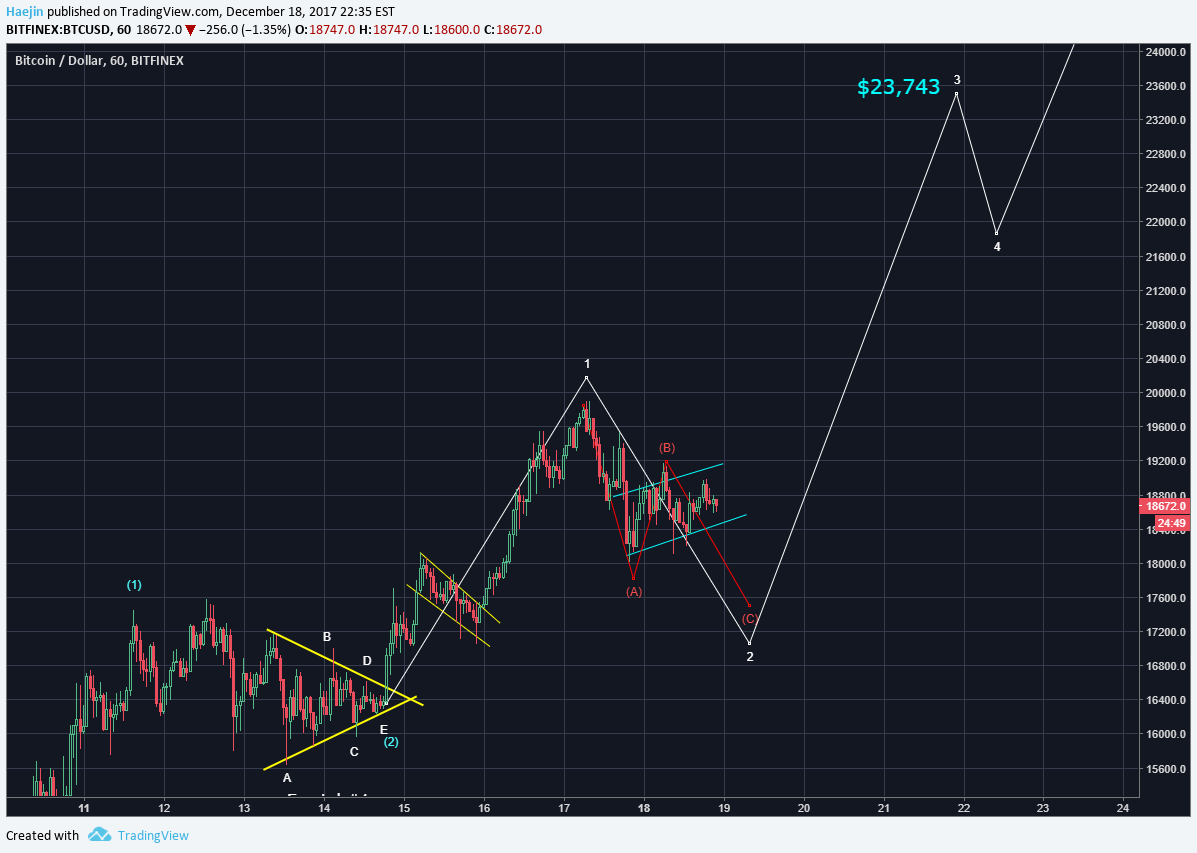 And this morning we see this precision hit. Awareness of this alternate price pathway keeps the panic away. That's key to maintanining calm emotional perspective.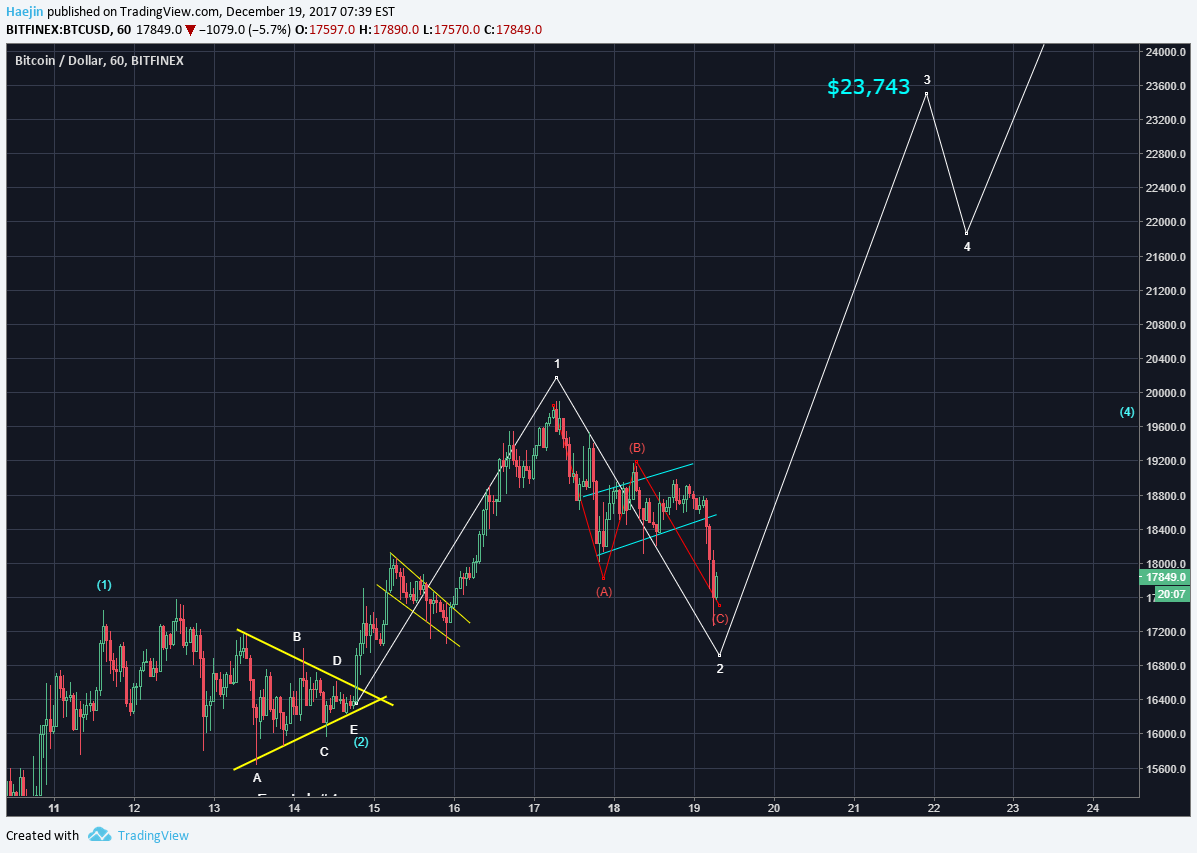 The below is my projection. The a,b,c is a regular flat correction which means there must be 3 subwaves for A and three subwaves for B and five for the C wave. I've marked the subwaves and so that means wave 4 and 5 of C are still due. The bottom could be in already but I believe $16,984 is more likely!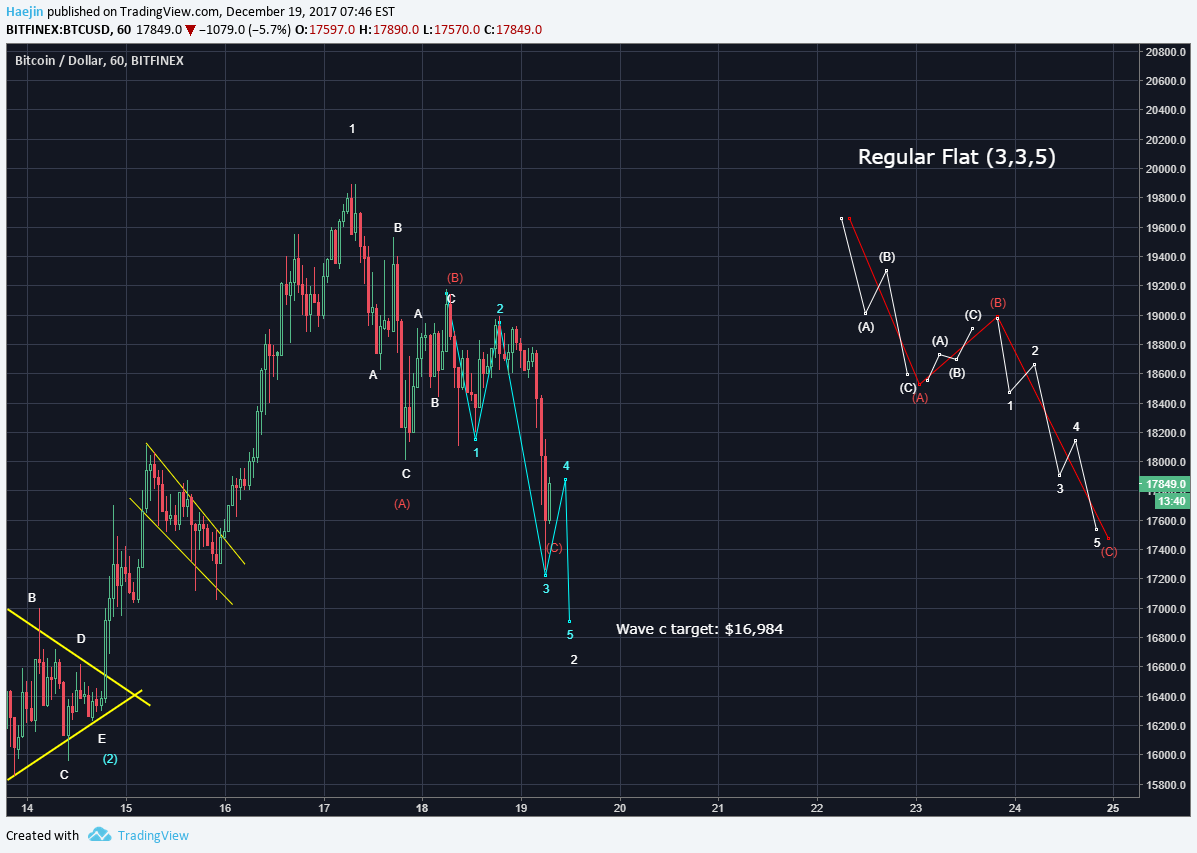 Please consider reviewing these Tutorials on:
Elliott Wave Counting Tutorial #1
Elliott Wave Counting Tutorial #2
Elliott Wave Counting Tutorial #3
Laddering and Buy/Sell Setups.
Laddering Example with EOS
Tutorial on the use of Fibonacci & Elliott Waves
These Technical Analysis Books: Elliott Wave Priniciple & Technical Analysis of Stock Trends are highly recommended
@haejin's Trading Nuggets
Essay: Is Technical Analysis a Quantum Event?
Follow me on Twitter for Real Time Alerts!!
--


If this blog post has entertained or helped you to profit, please follow, upvote, resteem and/or consider buying me a beer:
BTS Wallet - haejin1970
BTC Wallet - 1HMFpq4tC7a2acpjD45hCT4WqPNHXcqpof
ETH Wallet - 0x1Ab87962dD59BBfFe33819772C950F0B38554030
LTC Wallet - LecCNCzkt4vjVq2i3bgYiebmr9GbYo6FQf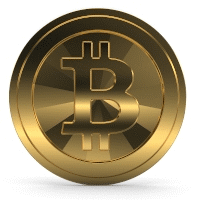 Legal Mumbo Jumbo: This is only my opinion, make of it what you wish. What does this mean? It means it's not advice nor recommendation to either buy or sell anything! It's only meant for use as informative or entertainment purposes.**