SUMMARY
After an executed bullish ascending right triangle, price continues up for an extended period. As you can see in below chart, the a,b,c,d,e waves of the ascending right triangle was completed with vintage precision. Now, Altcoins and Bitcoin just loooove triangle patterns. When in doubt, the correction will likely be an a,b,c,d,e triangle. The reason is because of the personality trait of Cryptos. They behave differently from stocks which is often heavily manipulated and so the waves are often bend or stretched. However, cryptos reflect a more purer, unadulterated reflection of sentiment and thus its personality features are easily and readily identifiable as they hare highly repetitive. I've coined the "Hurry & Wait" personality feature of cryptos because they don't waste any time putting in the impulse 1,2,3,4,5 waves but when it comes to completing a correction...they are slower than molasses flowing uphill, outdoors in the middle of February in the arctic! I think the a,b,c,d,e seems to be favored by so may altcoins because it allows them to into the time and length of their corrections which has to long and drawn out.
The below chart shows revised targets for BitShares (BTS). And as expected, I've drawn out what could be another a,b,c,d,e consolidation phase before price resumes moving up. The wave 5 target is now $1.83 or so.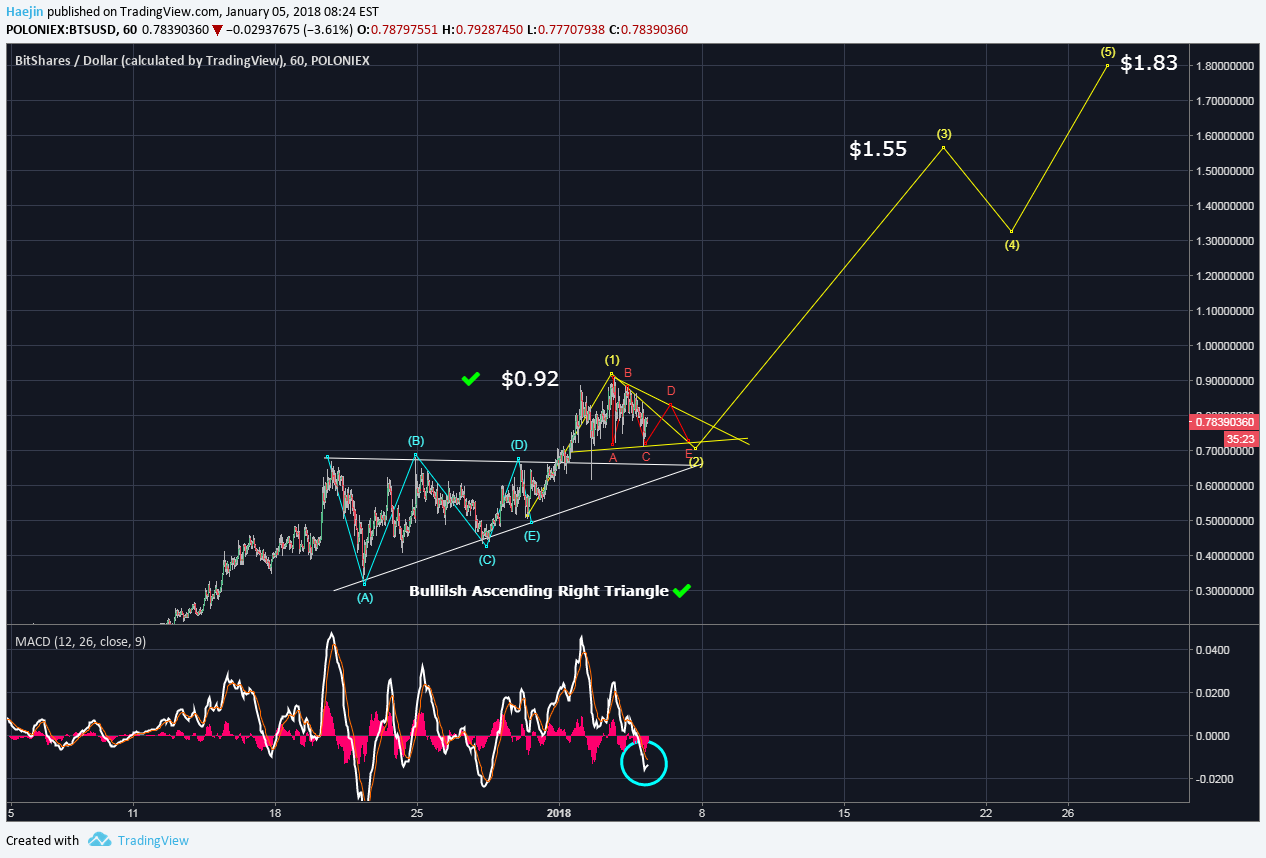 Please consider reviewing these Tutorials on:
Elliott Wave Counting Tutorial #1
Elliott Wave Counting Tutorial #2
Elliott Wave Counting Tutorial #3
Laddering and Buy/Sell Setups.
Laddering Example with EOS
Tutorial on the use of Fibonacci & Elliott Waves
These Technical Analysis Books: Elliott Wave Priniciple & Technical Analysis of Stock Trends are highly recommended
@haejin's Trading Nuggets
Essay: Is Technical Analysis a Quantum Event?
Follow me on Twitter for Real Time Alerts!!
--


If this blog post has entertained or helped you to profit, please follow, upvote, resteem and/or consider buying me a beer:
BTS Wallet - haejin1970
BTC Wallet - 1HMFpq4tC7a2acpjD45hCT4WqPNHXcqpof
ETH Wallet - 0x1Ab87962dD59BBfFe33819772C950F0B38554030
LTC Wallet - LecCNCzkt4vjVq2i3bgYiebmr9GbYo6FQf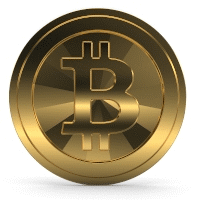 Legal Mumbo Jumbo: This is only my opinion, make of it what you wish. What does this mean? It means it's not advice nor recommendation to either buy or sell anything! It's only meant for use as informative or entertainment purposes.**