SUMMARY
Since June, when I joined Steemit; the objective of this blog has been to help and do no harm. To that end, I have posted hundreds of Technical Analysis for hundreds of coins..ALL FREE and nearly 97% of the analysis were at the requests of followers, readers and passersbys. And using these blogs of mine, MANY have PROFITED!
I know someone who made $80,000 profit from the VERGE Bullish call alone which I analyzed in my blogs! A young 21 year old man has made his $65k portfolio into >$213K through my help and coaching. Another young man who lost almost everything of his starting $300k is now starting again but with my guidance. I can go on and on. My ardent and TRUE desire is to HELP and do no harm and my blog executes this precisely! What have I done wrong to have so many haters?
This is the Season of Giving and I've tried to give as much as I can all throughout the year. I've put together Tutorials which are ALL FREE and always listed at end of each of my blogs. I've made morning and evening video updates all aimed at teaching and helping others to also learn Technical Analysis. I've done as much coaching in the comments as possible to help others to discern future price pathways and profit.
And yet, when a heavy hitter happens to UpVote my blogs because he had found them so helpful, so profitable and had not seen such level of accuracy anywhere else...I get so many hate messages and unwarranted DownVotes. It makes me truly sad and hurt. But, I didn't live my 47 years of life to give up at the heckle of haters!
So, yet once again, as I've done many times before, I put out the call, LOUD and CLEAR as EVER, for ANYONE who would like help with their Cryptos to come to my blog and receive FREE Technical Analysis. If you are losing money because of FOMO and Panic Selling habits...I believe my Technical Analysis Methods can help. Please make your request at this site and I'll respond with a detailed Technical Analysis: https://steemit.com/haejin/@crypto-bot/haejin-coin-request-post-12-19-17
My evidence of performance is in my blogs. My calls are about 88% to 96% accurate! I've learned a valuable skill and I'd like to share this with others and teach others to learn it and use it for their benefits. What have I done wrong to get so much haters?
As always, I wish you MASSIVE profits!!
Even to ALL the Haters and DownVoters...God's Peace!
Kind Regards,
Haejin Lee
Please consider reviewing these Tutorials on:
Elliott Wave Counting Tutorial #1
Elliott Wave Counting Tutorial #2
Elliott Wave Counting Tutorial #3
Laddering and Buy/Sell Setups.
Laddering Example with EOS
Tutorial on the use of Fibonacci & Elliott Waves
These Technical Analysis Books: Elliott Wave Priniciple & Technical Analysis of Stock Trends are highly recommended
@haejin's Trading Nuggets
Essay: Is Technical Analysis a Quantum Event?
Follow me on Twitter for Real Time Alerts!!
--


If this blog post has entertained or helped you to profit, please follow, upvote, resteem and/or consider buying me a beer:
BTS Wallet - haejin1970
BTC Wallet - 1HMFpq4tC7a2acpjD45hCT4WqPNHXcqpof
ETH Wallet - 0x1Ab87962dD59BBfFe33819772C950F0B38554030
LTC Wallet - LecCNCzkt4vjVq2i3bgYiebmr9GbYo6FQf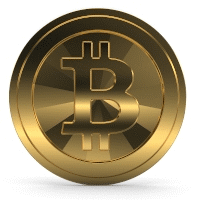 Legal Mumbo Jumbo: This is only my opinion, make of it what you wish. What does this mean? It means it's not advice nor recommendation to either buy or sell anything! It's only meant for use as informative or entertainment purposes.**