I knew about Fib Retracement before and tried use it but this time I used to scalp on low time frame.
This indicator helped me to see the reversal pricing which on Bitcoin seems to attract to the the Fib level .618. Knowing this I can know where to either buy or sell at Fib level .618 .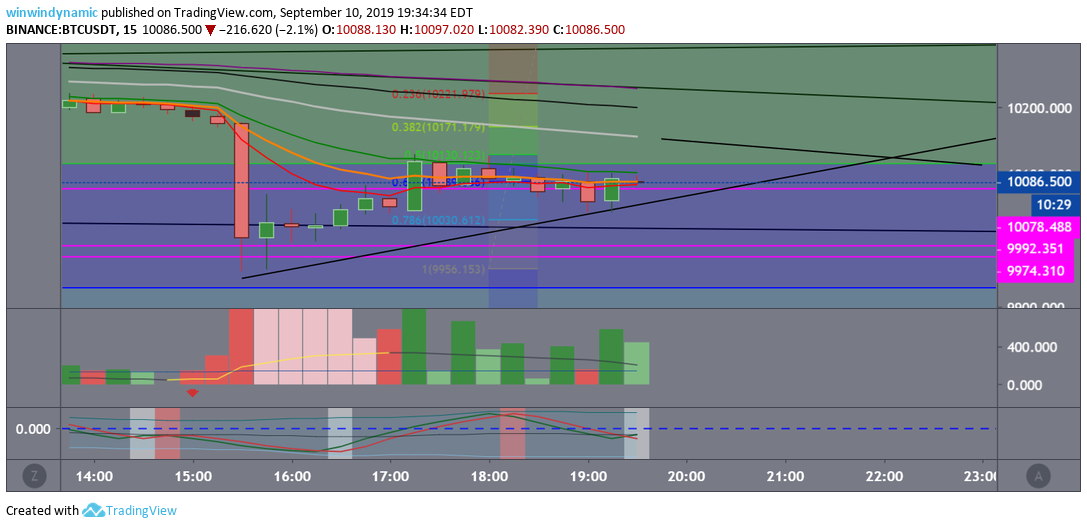 I bought Bitcoin at $9,974,30 when it dropped drastically and scalped traded bullish up to Fib .618 and to .50 levels where I sold 50% of my trade since I am expecting to move up higher to
$10,200.
Let me know if you are enjoy scalping on lower time frames.