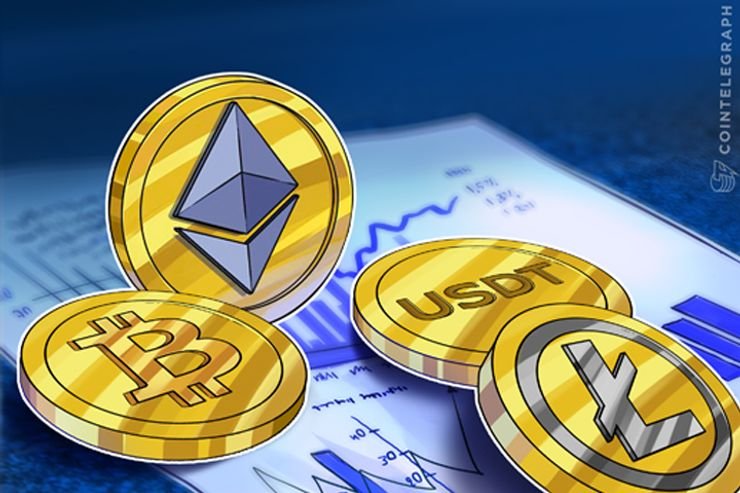 Ethereum collapses to the lowest price level in 9 months without $300, while bitcoin shows some holds.
Today, cryptocurrencies markets have failed to maintain their short-lived recovery, with the decline of ethereum (ETH) to its lowest levels for several months under $300 and only a small number of alternative currencies surviving large-scale losses, BTC is experiencing minor losses during the day only.
ethereum (ETH) is currently traded at a price of 267 dollars, a low of 17.11% per day. Having been traded on the sidelines most of the day to close to the level of $320, the leading alternative currency experienced great slope in the two or three hours that preceded the time of the preparation of the report.
ethereum losses on the daily chart are the most dangerous among the top 10 cryptocurrencies works on coinmarketcap,over of the week, the leading alternative currency losses exceeded 28%, with a monthly loss of 34.74%
ethereum is currently traded at its lowest price in 9 months, when the last time a low level was recorded below $300 at the beginning of November.
| | ETH |
| --- | --- |
| Price in USD | 267.06 USD |
| Price in Bitcoin | 0.0442152 BTC |
| Price in IDR | RP 3,829,210.55 |
| 24 Hour Volume | 2,083,732,385.11 USD |
| Market Capacity | 27,057,168,248.00 USD |
| Available Supply | 101,316,751.00 ETH |
| Total Supply | 101,316,751.00 ETH |
| 📈 Price Change in 1 Hours | -0.77% |
| 📈 Price Change in 24 Hours | -17.11% |
| 📈 Price Change in 7 Days | -34.74% |
Price&Data and img Source:coinmarketcap
img 1 source