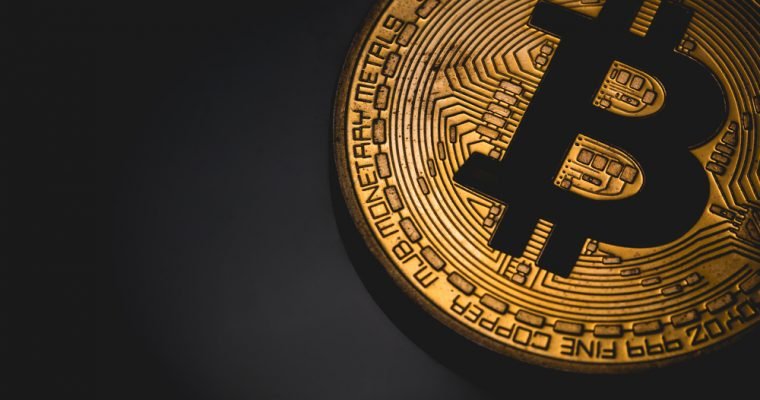 After a sharp fall in December 2018, which ended up the boring year in a full disappointment, we have had these sideways in BTC (I'm not gonna call it a rise, since it's more likely a correction or maybe a forth wave from an Elliot Wave downtrend started earlier, as we have discussed it in previous posts)
I planned to trade on this sideways as you can see in the image, with a risk to reward ratio of 3, buying around $3500, stopping my loss around $3250 and taking profit around $4250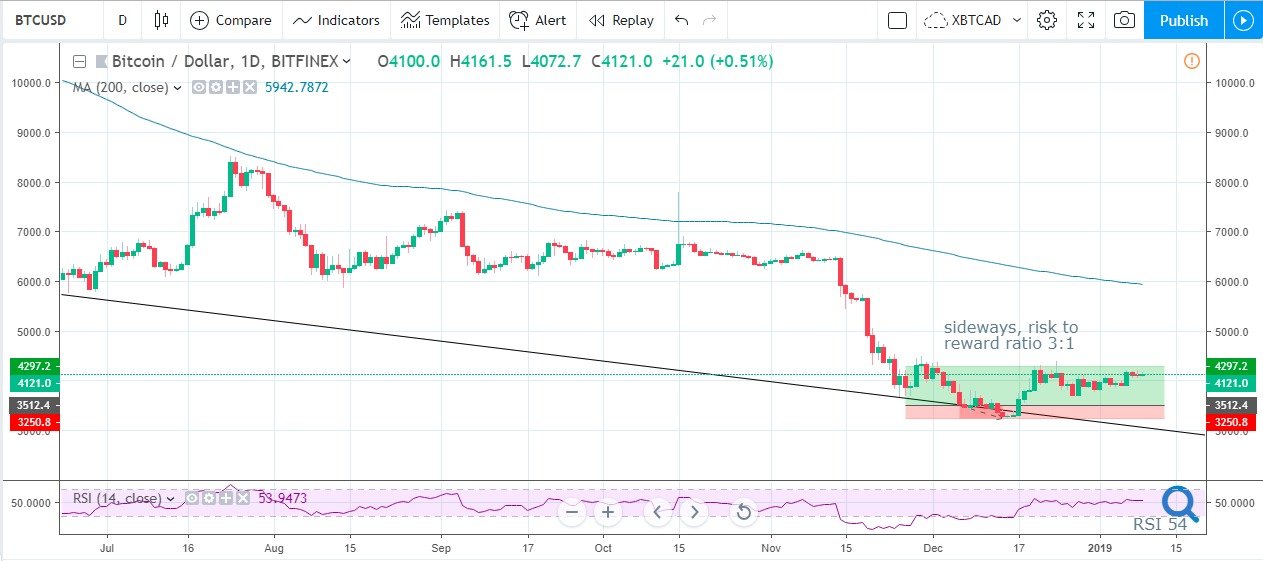 I just managed to enter a trade and take profit once, and I have evidences which shows I shouldn't try it for a second time. yes, I admit I'm a bit conservative, so if you are more risk taker, maybe you can act different.
let's not forget:
I AM IN NO WAY A MARKET PROFESSIONAL; USE YOUR OWN JUDGEMENT WHEN PURCHASING STOCKS AND OTHERWISE I AM NOT RESPONSIBLE FOR GAINS OR LOSSES THAT YOU MAY EXPERIENCE.
THE MARKET IS INHERENTLY RISKY, AND YOU SHOULD ONLY INVEST WHAT YOU ARE COMPLETELY WILLING TO LOSE.
I CURRENTLY HOLD INVESTMENTS IN STOCKS, COMMODITIES, MUTUAL FUNDS, REALESTATE AND CRYPTOCURRENCIES.
Here are my reasons to stop this sideway trade strategy and wait for another fall:
The bearish momentum on weekly chart still shows strong bears in the market
If I have been right about the elliot wave pattern, wave 5 is still on the way and I can expect lower lows like psychological $3000 level and even below
the RSI gained 44 points from 10 to 54 with no change in price in the end, it shows the signal can get oversold easily again.
The WMA200 has been tested once (successfully supported BTC) and we can expect another test to that level which is around $3250