Dear Steemians, today i would like to discuss about peer to peer transaction and escrow account, it's importance,need & everything.
As we know in some countries ,cryptocurrency trading is banned, however in India, there is blanket ban meaning Indian government/Reserve bank of India(RBI) asked all Indian banks to stop support to all who deals with crypto but no ban on trading. Now Indian crypto traders are unable to withdraw their INR (Indian rupees) to their banks since banks don't support after 5july18.
Major Indian cryptocurrencies exchanges like zebpay, unicorn have issued a notice to their users saying INR withdrawl has been stopped.
Now what is the solution?
Infact soultion is already in existence , is successfully implemented ie. https://localbitcoins.com/, it allows peer to peer trading ,on localbitcoin platform buyer and seller meet and do the transaction.Concept behind it, is maintaining escrow account.

What is Escrow?
An escrow account is essentially a holding tank, it can hold financial asset, cash or any other security until a contract condition gets fulfil.We will mainly discuss how it comes into picture in case of cryptocurrency trading.
Now after Rbi 5July18 ban , many Indian cryptocurrencies exchange like wazirx, koinex comes with the same concept which localbitcoins is on .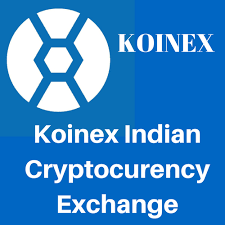 Images source: https://www.google.com/

How peer to peer system having escrow work?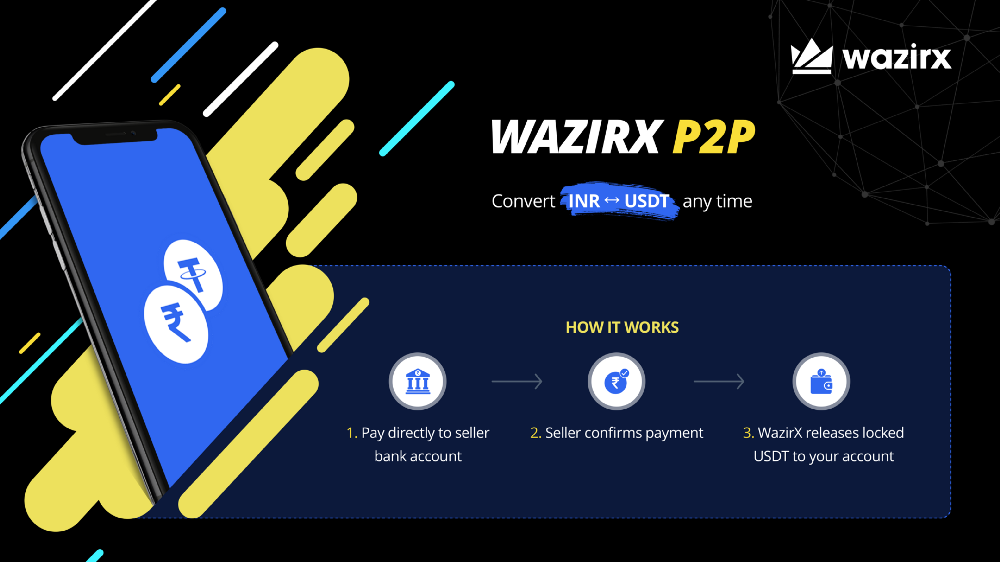 Image source:
https://www.google.com/
Lets try to undertsand how it works taking a simple example.
There is always buyer & seller involved in a transaction. First of all anyone who wants to trade on this platform will have to submit KYC documents, after verification,they will be able to trade.
A seller having 1BTC on platform supporting peer to peer transaction & wants to sell 1BTC and place a bid, a buyer wants to buy 1BTC , he see many seller bids ,he will choose buyer with whose bid he agrees.
When buyer and seller agrees to open a trade.Seller funds(1 BTC) goes to platform's escort account & it will hold until it gets seller confirmation that he gets his payment.
Seller will ask buyer to send him the payment in whaever payment mode they agree on, once seller confirms his payment, then escort will release the fund & give to buyer.
In case of some issues, amount in escrow will go into dispute.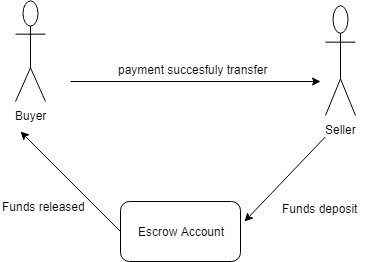 Advantages of escrow
-reduces transcation risk & trust issues
-it reduces scope for anyone to cheat other therefore it provides secure environment.
Other usercase of Escrow is Real Estate .
Lets understand withe example,there are buyers seeking flats .All buyers funds will go into third party escrow's account .On each & every part of construction ,some part of
amount from escrow will be relased to builder say on every 25% completion of whole building, builder will get 25% of escrow's amount.
Once builder completes whole building, whole amount will be transfered to builder from escrow.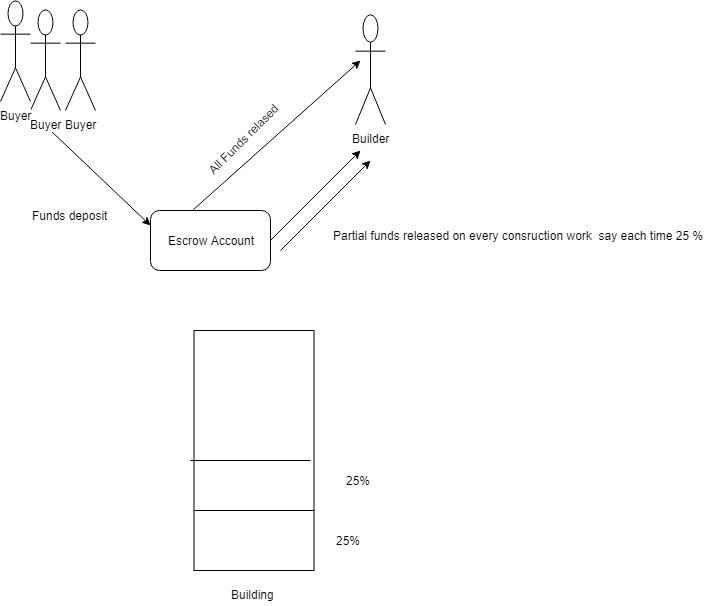 Hope above article helped you to understand the concept of Escrow.
Thanks for reading!