Bitcoin analysis
Bitcoin has increased by nearly 2% on Tuesday (17.07), reaching 6,751, after a week when the price was $ 6,384, according to the international profile markets. Today price of bitcoin is:

According to Bloomberg, billionaire Steven Cohen has invested in a venture capital fund based on cryptocurrencies and companies focused on blockchain technology, which has influenced the increase in Bitcoin's value.
The highest value ever recorded by Bitcoin was in the middle of December 2017, when it reached the threshold of 19,850 dollars (14,214 euros), then to suffer a steep decline, to 11,000 dollars (7,970 euros).
One year chart- Evolution and regress of bitcoin.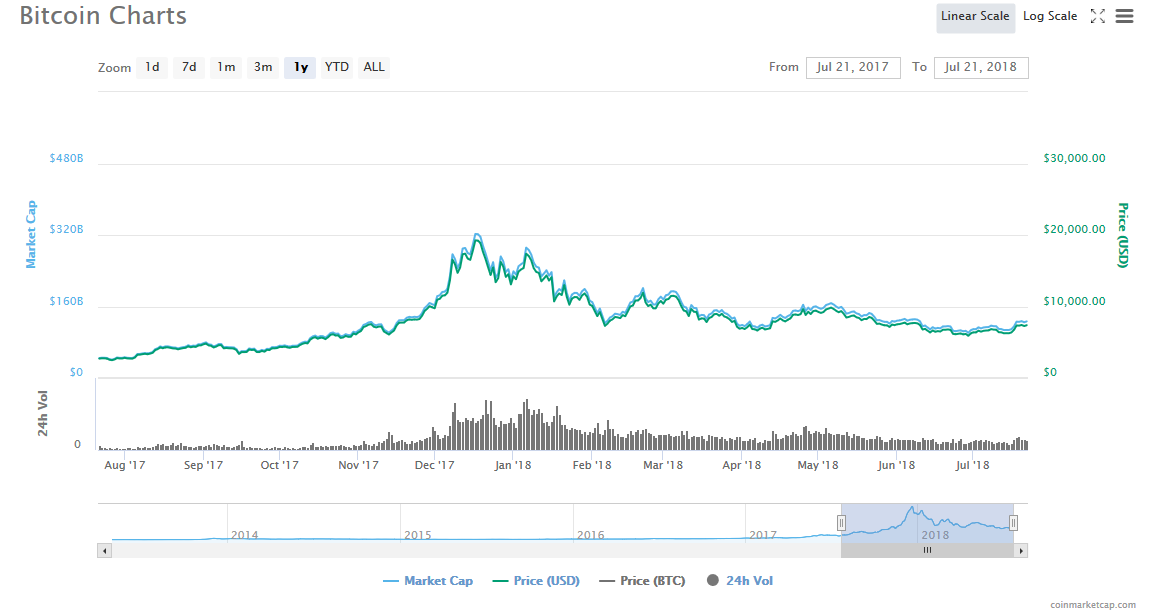 Since then, the value of a Bitcoin has continued to decline, with small episodes of slight increases. In March, it reached $ 6,500, then rise to $ 9,818, and then dropped again.
Bitcoin, by its very nature, is a volatile cryptocoin, whose evolution has also been influenced by a series of thefts - such as Google's ban on cryptocurrencies ads for "misleading content".
Cryptocurrencies market were very volatile, with significant crashes of values. Currently, the battle has moved into the area of ​​their acceptance by top financial companies, but also in the way they will be regulated and, implicitly, accepted by financial market participants.

According to Longforecast we can make a guess about the future price of Bitcoin