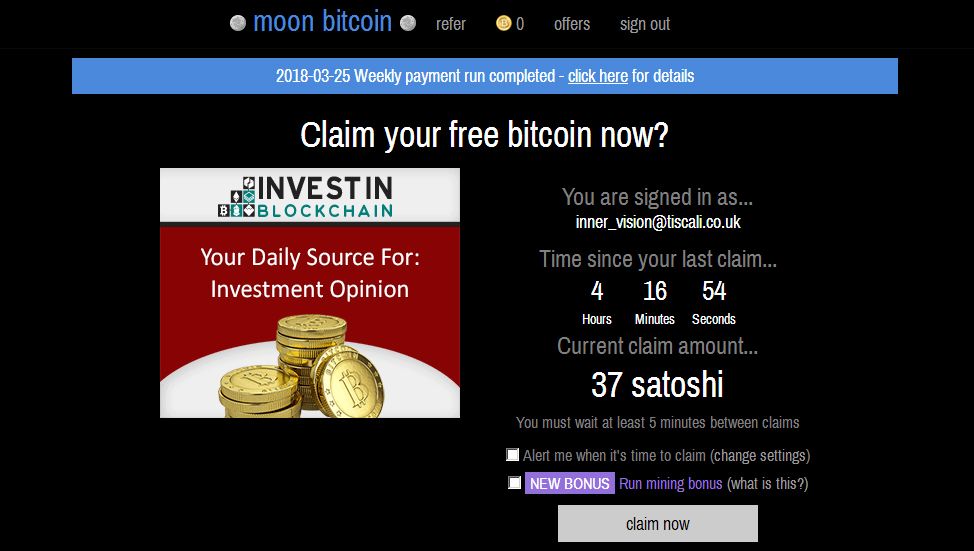 No more messing about registering for each faucet's website individually and having to login each time, just to be overwhelmed with adverts and obfuscation! Just register for one CoinPot account, link your account to the faucet and then claim as many times as you want, all day - everyday, every five minutes if you like!
A faucet is a web site you can visit to receive free Bitcoin and other coins. It is named after the drinking faucet concept where you can get a free drink of water when you need one. Listed below are Seven Faucets you can claim free Bitcoin and other Currencies from instantly, daily and in most cases, several times per day, making the income from these faucets worth considering. [NOTE: I was claiming from one of these faucets twice per day and then converting the Bitcoin to Dogecoin and withdrawing it to my wallet. The minimum Dogecoin withdrawal is only 50 DOGE. It used to take me two or three weeks to reach the minimum but now, by adding several more faucets, I can reach this in about TWO DAYS. This is significant if you are on a budget and do not have cash to buy Bitcoin, because the DOGE can be used to buy alt-coins with lower value, which might appreciate in value.]
You can claim every 5 minutes (every 15 minutes in one case) and the longer you leave it, the more your claim builds up. The best part is you do not need to have the web page open while you wait. You can simply close the page and return later at a time when it is convenient for you, and make your claim.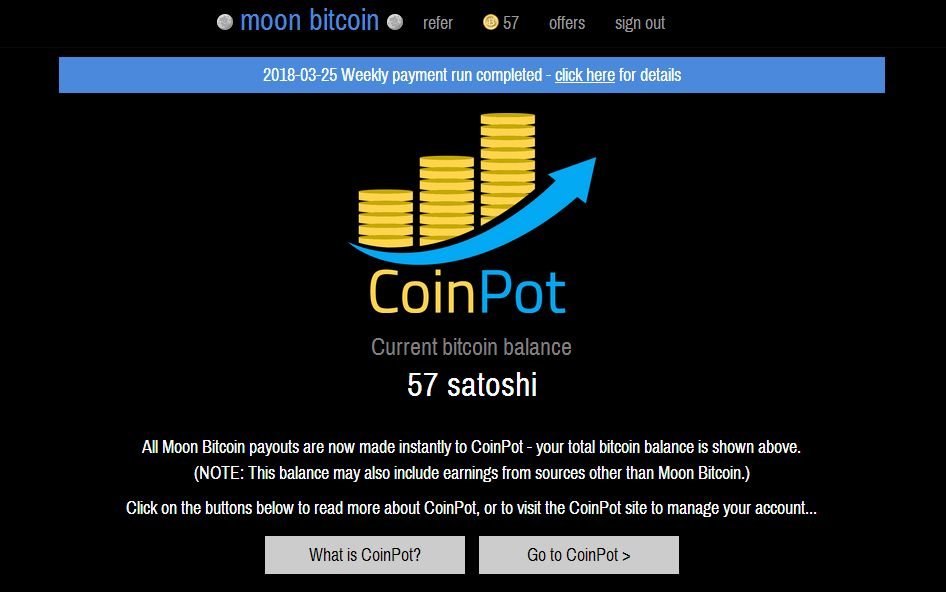 How Can They Give Away Free Bitcoin?
The faucets are primarily funded by advertising and you will find this is quite prevalent. The web site hosts advertising space and gets paid for each advert impresssion on their web site. You will also notice the faucet pages redirect often, to advertisers web sites and offers, which is how the faucets make their money. The free Bitcoin and other coins they give away are only a small percentage of their ad revenue. If you keep coming back to claim, they keep getting paid for ad impressions = Win/Win.
Talking of Win/Win, each faucet has a referral scheme where you can earn extra Bitcoin from your referral's claims, which is kind of neat too if you are able to refer friends and others to your page and they make faucet claims.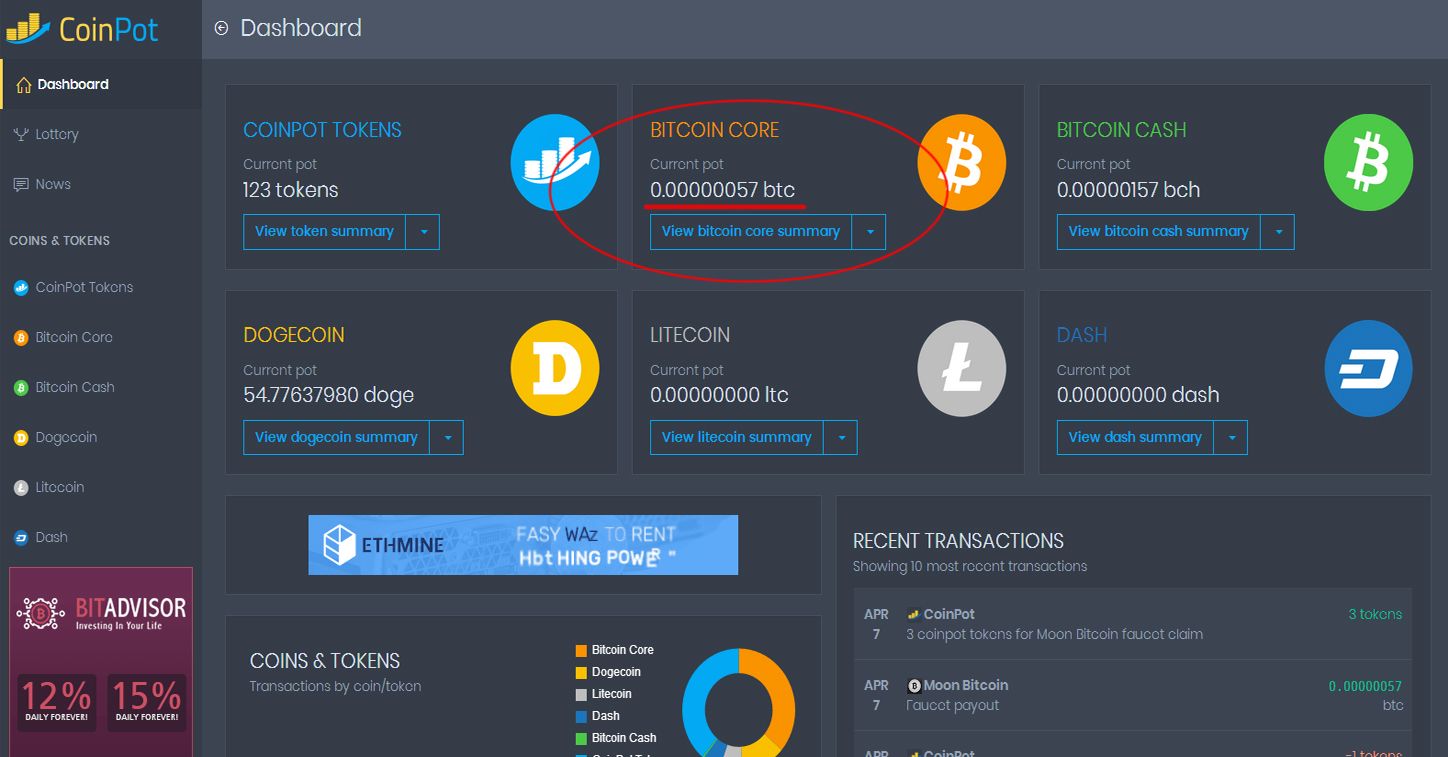 Please visit the links below and have fun!

You will need a CoinPot account to receive your earnings. You can sign up for CoinPot here.
CoinPot is actually really cool. It is a micro-wallet for storing all your little bits of coins and is secure enough to have 2FA - Two Factor Authorisation. Inside the CoinPot dashboard to can review your balances, deposit and withdraw to any wallet address and even convert your coins to other coins, free of charge. Everytime you claim from a faucet linked to your account, you will also receive 3 CoinPot Tokens which can be used to play the CoinPot Lottery or be converted to any other coin. CoinPot Tokens are worth approximately 1 Satoshi. The great thing about CoinPot is that you can mine any of the coins in your account using your CPU without the need for any additional software and your mining earnings are paid directly into your account balance. So if your computer is not busy, you can run the miner in the background and earn a fews coins while you carry on with your daily business... CoinPot is a LOT OF FUN!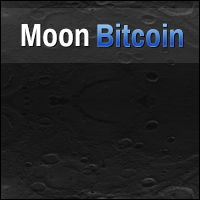 Click to view.
If you like this post please sign up using the above referral links and remember to...
If this post is older than 7 days, please send tips to @innervision
or Bitcoin to "3PLAyBTr52ZHoK4DwCCwCavBWaPEsQKh5L" thank you!