..that just creates division, animosity, competition, and dilutes everyone! SYNERGY IS CRYPTO 3.0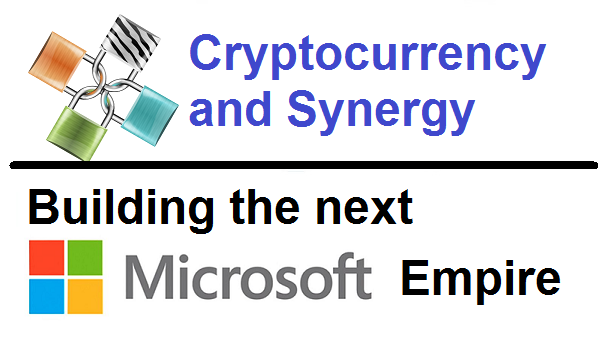 It's been 6 days since my last post. I only post when I have something important to say.
...this is important...
There are 2,095+ cryptocurrencies out there

Now imagine...
WHAT IF there were 2,095+ operating systems, like Windows, Linux, Mac out there?
---
...that would be horrible!! How can a user choose? 2,095 operating systems could never work!
But we expect that to be plausible in cryptocurrency
---
Which means, the industry as you currently see it on coinmarketcap, is dead wrong.
Computer software, since it's creation, had to be able to be run on multiple operating systems and platforms. More than that, the files software created had to be transportable to any operating system and opened up and used.
Key point: What use would it be, to create a Word document, if you sent it to someone, and required them to have the exact same computer, operating system, and software version to open it?
Can you open Word documents on MAC? YES! on Linux? YES!
Somehow, in the rush to create cryptocurrency, we've forgotten that fundamental principle.
Synergy in cryptocurrency projects. Ease of transportability of tokens that hold value, is a key "must" if you want the cryptocurrency empire to succeed.
In simple terms, why is Microsoft Windows this massive empire we see today?
Because every hardware manufacturer wanted to be compatible with Microsoft systems

Because every software developer wanted to have a Windows version
...Microsoft capitalized on that aspect, and that is why it is the huge corporation it is today.
---
Now we look at cryptocurrency. Everyone has a better idea on how to re-invent the Satoshi Nakamoto wheel.
Very few have taken the time, to create a system that allows synergistic relationships to exist between competing blockchains. You are either "invited to their party" or you are "excluded from their party"
...a large, successful party, is one that is inclusive of everyone.
...a widely adopted operating system like Microsoft Windows, is inclusive of all hardware manufacturers and software publishers... who want to reach the widest user base.
So how is the cryptocurrency industry different that the fundamentals of how Microsoft won the operating system war?
Cryptocurrency developers haven't realized their mistake yet.
The war is still on
One day, people will stop fighting, and realize, a cooperation effort, and synergistic relationships must be built, in order for any of them to survive.
There are only 3 projects I know of... that do exactly that ...
Bitshares

Whaleshares

EOS
...and most of you haven't learned about any of them. You may have heard about them... but only a tiny few are an expert in what they offer, why they exist, and why they continue to survive.
---
So my message to those of you, who are promoting, developing, or building other cryptocurrency projects...
If you don't build synergistic "ease of flow" into, and out of... your platform, with competing tokens -- and you are exclusionary to competing technologies...
All you've done is precipitate today's problem with cryptocurrency and sign your own death warrant.
Cryptocurrency 3.0 is inclusionary - not exclusionary.
The sooner we realize this, and employ the model that created the Microsoft Empire is when the Cryptocurrency 3.0 industry will gain wide spread adoption. ...and until then...
We're dogs chasing our tails.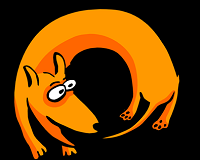 Your comments are appreciated.