Hi, how are you this time, I want to show you how freebitcoin works, which is a page where we can win bitcoin for free.
---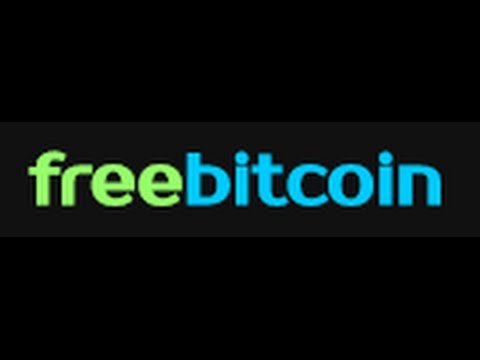 Well the first thing we have to do is go to the link to register, once they are there they have to:
Enter your email
Then we put a password with which they want that there will be the page of freebitcoin
Then we fill in the capcha
So simple is the inscription and we give in sing up and ready we are already inside.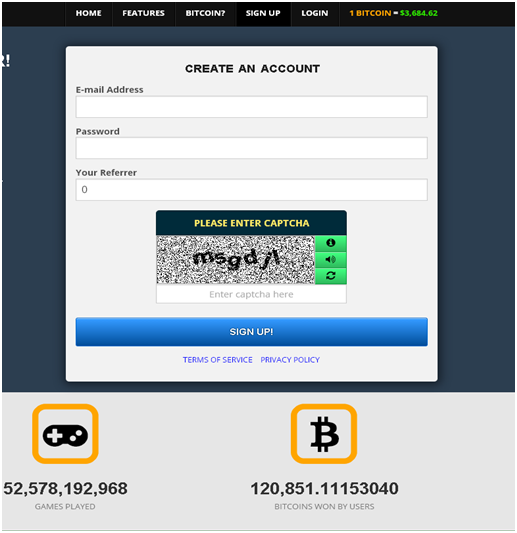 ---
Once inside we go to profile and where says CHANGE WITHDRAWAL ADDRESS there we put our address of bitcoin purse and then we save it and that's it.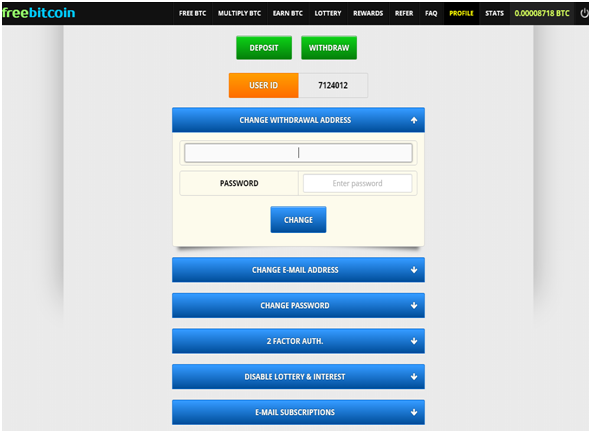 ---
How we win the Bitcoin
There are several ways to win the BTC the first thing to start is to fill in the CAPCHA every hour and you will be giving btc (satoshis) depending on the number that you touch.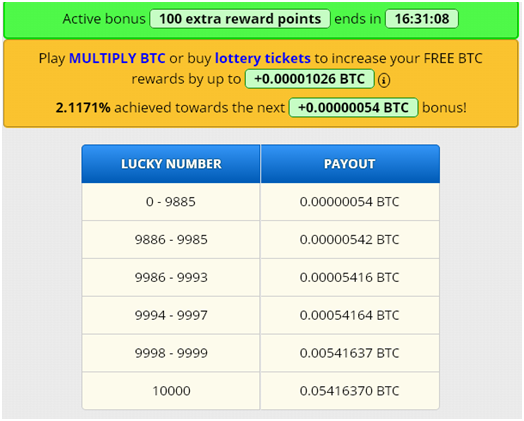 If you fill the capcha and you touch the number 10000 you can win up to 0.05416 btc that is equivalent to 200 dollars and well that is already good the truth so far I have not won but if you are lucky you can take the jackpot.
Another way to win is
In Multiply BTC in here you can multiply your satoshis betting satoshis and depending on your luck you can win many satoshis the truth that is very good just keep in mind that you have to have a limit to bet not to be that you lose everything, always with patience .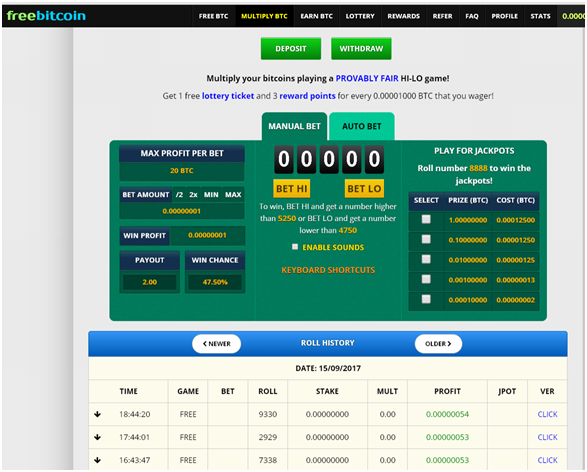 You bet by pressing HI and LO the amount you want and you can double it as many times as you want but always bear in mind that you have to do it with moderation because you know that in betting you lose and you also win and you have to propose how much you want to win and not to go beyond your purpose.
---
If you do not want to bet
You can also collect your points and win up to 1000% of the satoshis you earn per hour, you go to REWARDS and there you will see the points earned that you have in other posts I will be letting you know how this works.

Join the lottery tikets
Well if you want you can put together the lottery tickets but it is not recommended as it is very difficult to win the lottery unless you are the luckiest by the moment you can go to PROFILE and there where it says DISABLE LOTTERY & INTEREST you can select the first so that no longer you receive lottery ticket and receive 100% in points every hour.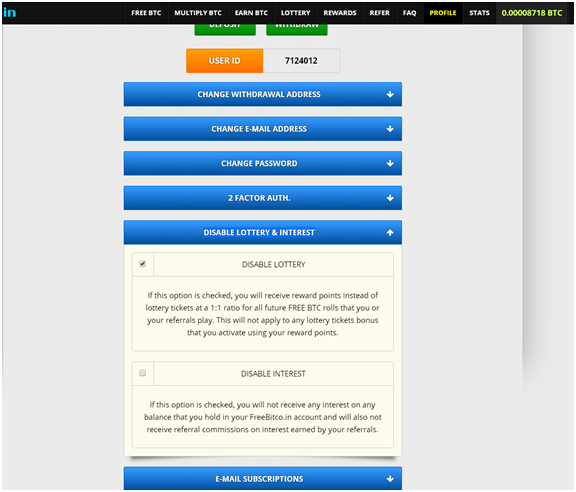 But if you win the lottery you can get to win what is shown in the following image: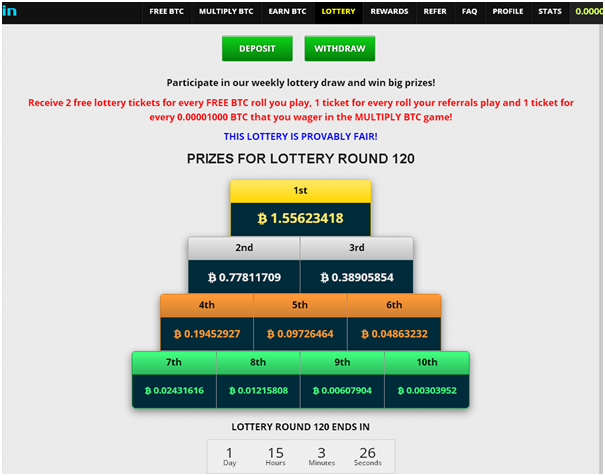 The draw is every week

Well I hope this information has served them and as the BTC is going down we will be giving more satoshis.