@Grindabuck is an online rewards and incentives club. Members of the @Grindabuck community are able to earn money by taking surveys, watching videos and engaging in various online offers. It's a great way to monetize your time spent on the internet, and earn a little extra crypto!
@Grindabuck recently revamped their website with a whole new look
Earn Bitcoin, Ethereum, Litecoin, Gift Card/Paypal Rewards + More
@Grindabuck offers to pay out your rewards in Bitcoin, Ethereum, Litecoin, Paypal as well as Pre-Paid Visas, Amazon and Walmart gift-cards. Personally, I recommend redeeming your payouts in cryptocurrency, but it's great to have other options available. I've been using @Grindabuck for years and I am very happy with the results I am getting. I convinced the @grindabuck team to create a STEEM/Hive account. They don't use it very often, but if you join be sure to visit the Chat Box and tell z3rothr33 (moderator) where you came from! It would be nice to see them get a bit more active in this neck of the woods.
https://grindabuck.com/referrals/ref/TrooperMcCue
Thanks For Reading!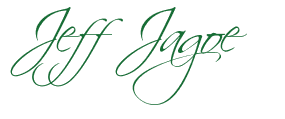 Sign Up to Menē for $5 towards 24K Gold Jewelry
Join Airbnb and Save $40 on your first trip
Get Paid to Read Your E-Mails with Earn.com
Earn STEEM Dollars & more by completing online tasks
Convert your online activity into Gift Cards, Crypto or Paypal with GaB
Get Paid to Get Fit with the SweatCoin App
Use Bitcoin for Amazon Purchases and Save $$$
Join Lolli for Bitcoin Rebates
Collect, Trade & Battle on the Blockchain with SteemMonsters
Join Actifit - Get Rewarded For Being Active
Send a Tip Using the Bitcoin Lightning Network