I am running a 7 day poll on bitcoin price by the end of September 2017, please vote on twitter if you have an account.
https://twitter.com/JStuhlman/status/901062999603113985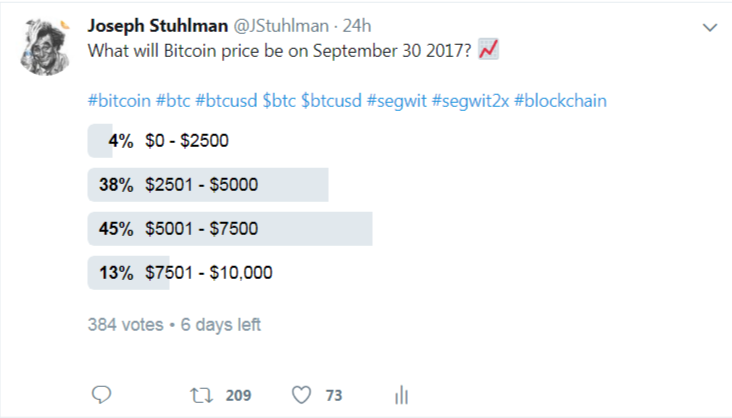 I will update the results daily for the next seven days.
Please use the comments section to tell us your choice and the reason behind it.