Bitcoin is coming up to a major inflection point.
Bitcoin is almost at a major inflection point on the charts.
Volatility has been compressing for weeks/months and we are approaching some critical support levels and moving averages.
All of these leads me to utter the age old adage, "will we sink or swim?"
Possible supports lie just below:
As you can see prices are barely clinging to life above the 200 MA on the weekly chart: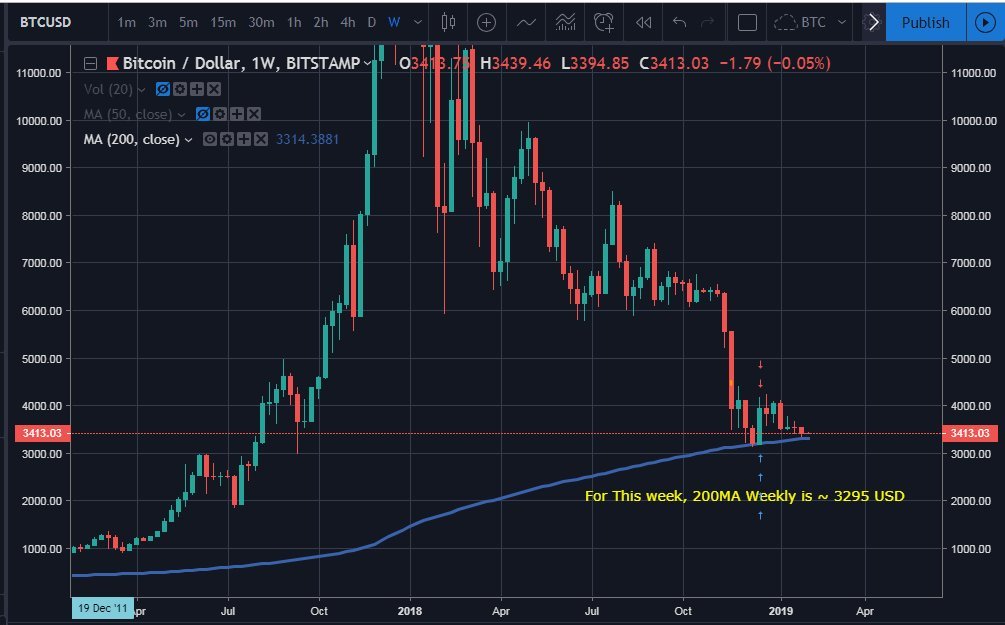 (Source: https://twitter.com/FeraSY1/status/1092775137080954880)
If we break the 200 MA to the downside, short sellers are going to pile on in full force.
Throughout its history, bitcoin hasn't really broken its 200 week moving average to the downside for long periods of time.
Doing so now would be pretty bearish and possibly indicate "this time really is different" in terms of the correction.
Basically it's not really something I want to see and if we do it could indicate this bear market has a long ways to go yet.
Bitcoin is also closing in on an important MA on the monthly chart.
Bitcoin is now just a few points above the monthly 50 MA as well: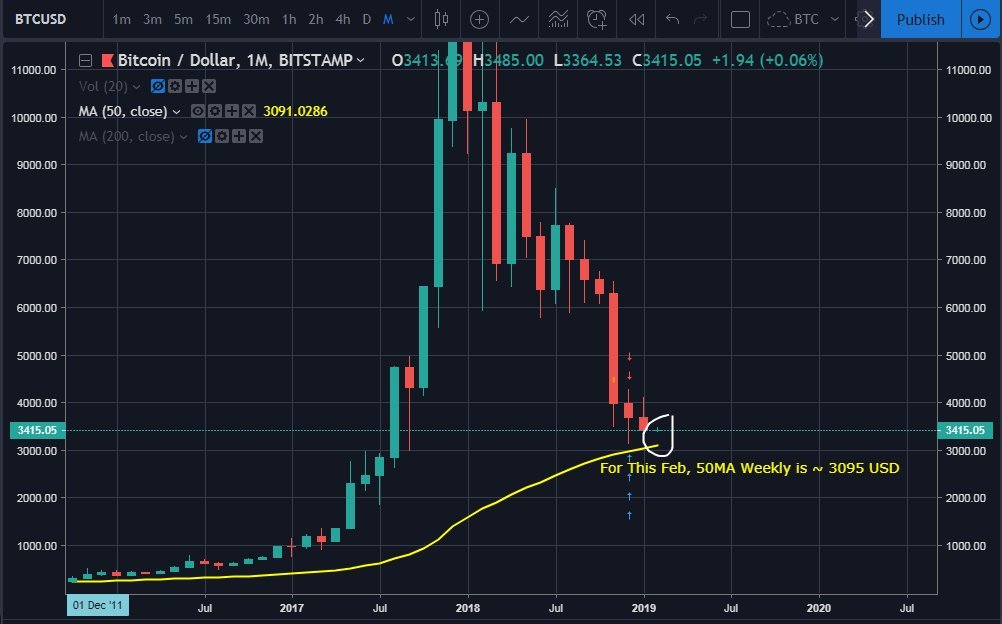 (Source: https://twitter.com/FeraSY1/status/1092775137080954880)
Also, we have 6 red monthly candles in a row, something we haven't really seen much of in bitcoin's history.
This should serve as a very good inflection point where prices are likely to bounce.
If they do not, that would also be considered very bearish price action.
On top of that, we are also very close to the recent lows of this entire bear market, coming in right around $3,100. Which should also offer some interesting price action.
Where do you think we go next?
We will have an answer in a matter of days in my opinion as we are about to move in a big way one direction or the other.
My gut feeling says we go up this time.
Perhaps I am too much of an optimist though. :)
Stay informed my friends.
Follow me: @jrcornel