What if this recent price drop is just completing an inverse head and shoulder pattern?
What if this recent price drop is the last, best opportunity to buy bitcoin before it begins its next post halving parabolic run?
History would say that it is.
Right now we have a chart that looks like this: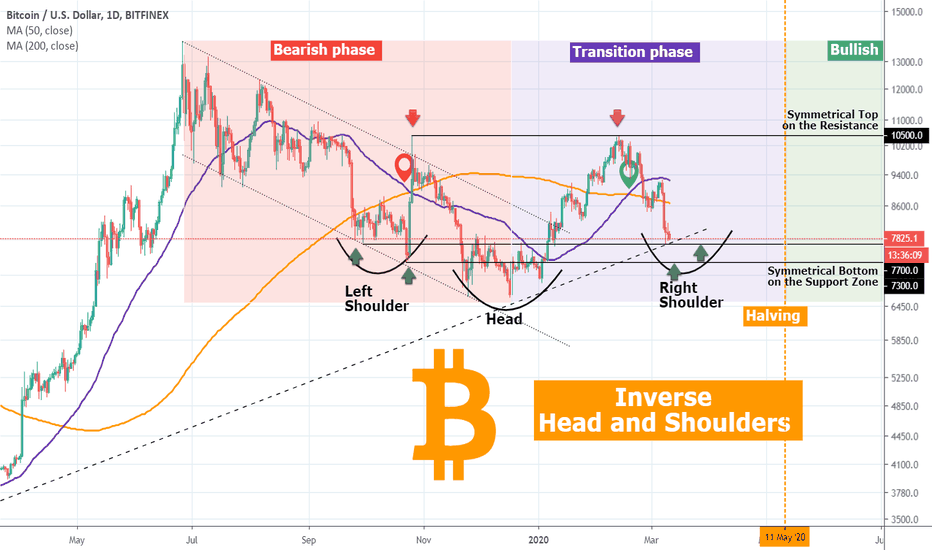 (Source: https://www.tradingview.com/symbols/BTCUSD/)
There is a very real possibility this recent weakness is simply creating the second shoulder of an inverse head and shoulder pattern.
A pattern that tends to be extremely bullish by the way.
If that is indeed playing out, the measured move from the pattern shown above would take prices much higher.
Something like $14k-$15k.
Which means anyone buying now could soon see a double of their investment...
This isn't even factoring in the previous halving patterns, which both saw tremendously bullish price action in the 12 months following their halving event.
Given the above, I think the risk/reward strongly suggests buying bitcoin at current levels.
Regardless of what is going on with the coronavirus.
I fully expect financial markets to turn back up long before the coronavirus dies down and is fully controlled.
Stay informed my friends.
-Doc