Bitcoin has been an absolute rocket ship the last 24 hours
After hitting $7,400 early Friday morning, prices ran all the way to $8,500.
A pop of over $1,000 in less than an hour.
But guess what, bitcoin wasn't done.
Later in the day, bitcoin made a push all the way to $10,500.
Yes you read that right, bitcoin was briefly up over 40% in less than a 24 hour period.
Currently prices have settled back around $9,100.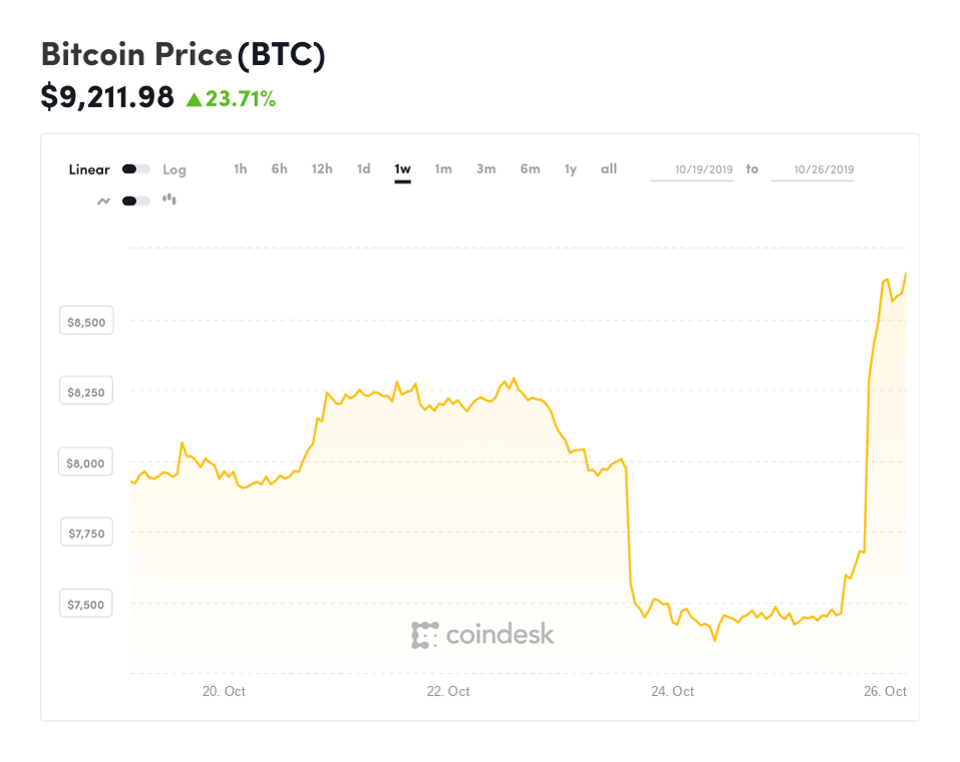 (Source: https://www.coindesk.com/price/bitcoin)
What caused the spike?
Initially it was reported that the spike in prices seemed to be happening right around the same time a news report came out of China talking about how China was now more open to blockchain technology.
Which, ironically isn't really news to anyone.
They have always been open to blockchain, just not bitcoin and the current altcoins.
Here was a snipit of the release on twitter: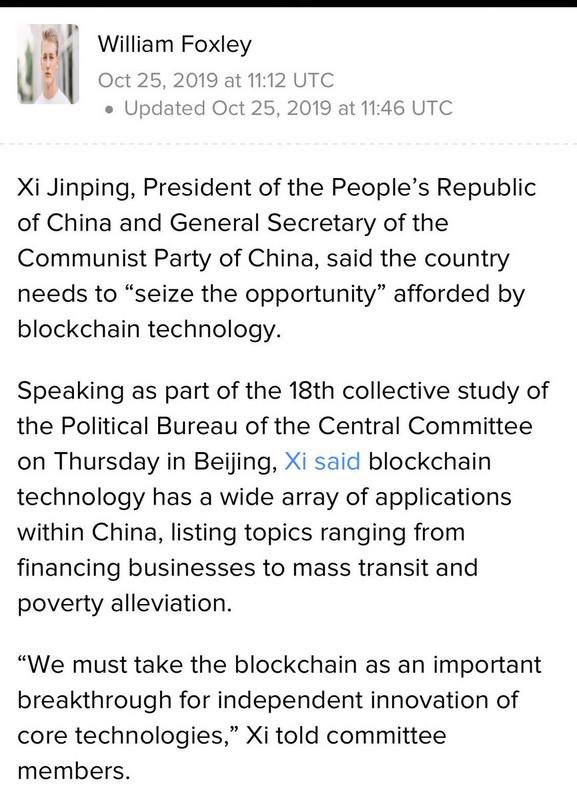 Well, many in the market were quick to take those remarks as evidence that China was going to soften their stance on bitcoin and crypto.
While that may or may not end up being true, the likely driver for the parabolic rise was something else...
Short covering.
Short covering was the real driver of the big move
Bitcoin sentiment was at extremely low levels.
The $8k support and just been broken and the $7,500 support area wasn't looking like it was going to hold either.
Congress had just finished grilling Zuckerberg and bitcoin/crypto seemed to be firmly in the cross hairs of regulators.
Add all this up and it made for a good time to short bitcoin, or so people thought.
All it took was a little buying to come from the China news and shorts got squeezed.
As the first couple got squeezed and were forced to buy back, it fueled prices higher squeezing even more shorts. A chain reaction that helped launch bitcoin into the stratosphere: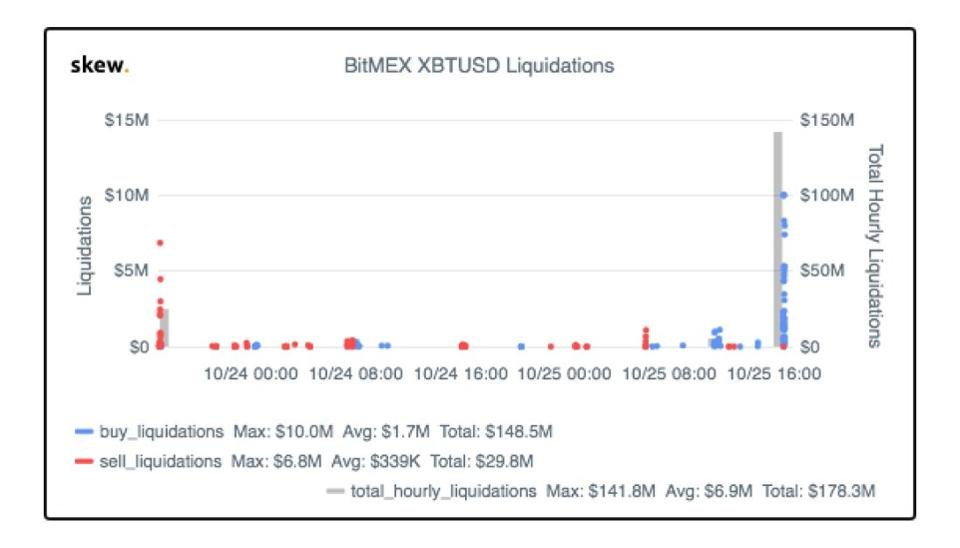 (Source: https://www.forbes.com/sites/billybambrough/2019/10/25/forget-chinais-this-the-real-reason-bitcoin-ethereum-litecoin-and-ripples-xrp-bounced/#5e217f9645c6)
Most of this likely took place on Bitmex where they allow traders to use up to 100x leverage.
Why anyone would want to use that kind of leverage is beyond me, but when you have the sentiment like it was and a load of leverage on the short side, it doesn't take much to get prices to sling shot in the other direction.
And that is likely exactly what happened.
Now the question becomes... how much of this move will ultimately end up holding?
Stay informed my friends.
-Doc