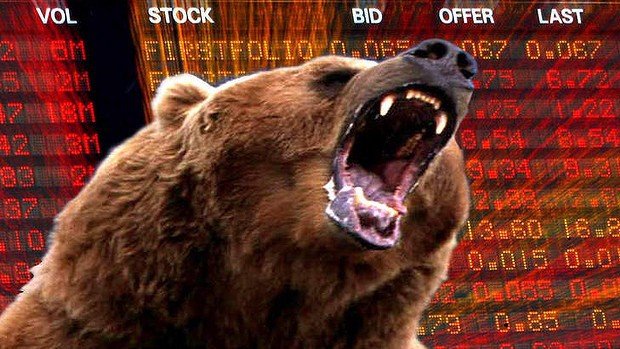 The Current draw-down in BTC has been pretty painful to say the least, however, this isn't the first time Bitcoin bulls have seen this.
Back in 2013-2015 there was another major bearish period, a period that saw prices fall roughly 90% from peak to trough.
Which some people say is similar to the period we are in now.
Most people tend to use that argument to say that we have much further to fall before bitcoin reaches any kind of a bottom, since bitcoin "only" retraced about 70% from the highs to the lows thus far.
Whereas bitcoin pulled back close to 90% in that other period mentioned above.
More to the story?
However, if we want to compare patterns, Tom Lee of Fundstrat Global Advisors has another pattern he'd like to point to that he thinks might be equally as important.
Back in 2013, when prices really started to take off, it took about 1 month for prices to reach their eventual top.
However, then it took 405 days for markets to retrace all of that move and eventually come all the way back down and hit their "bottom".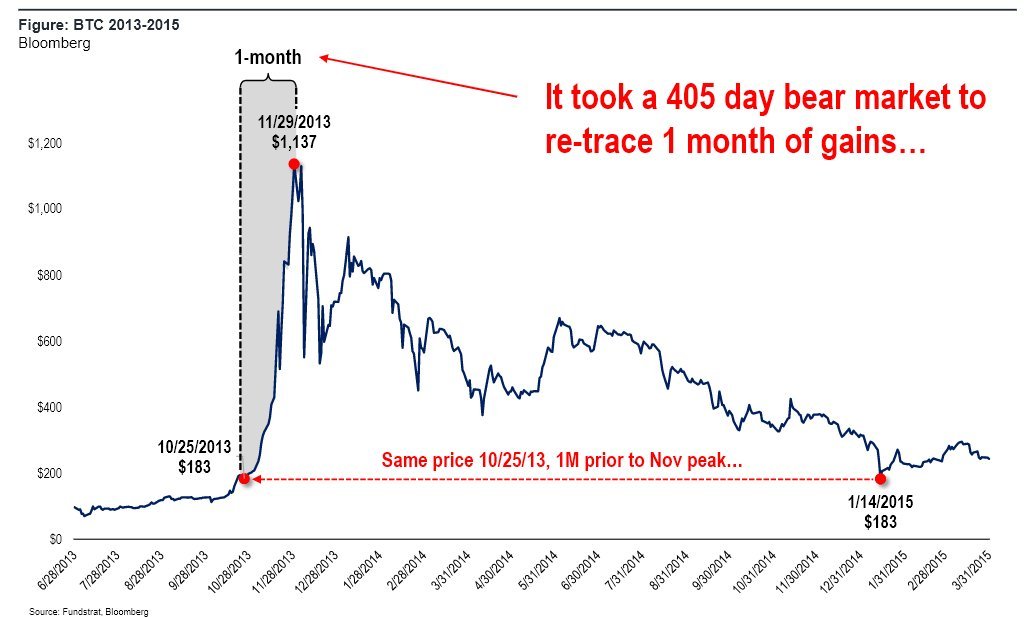 (Source: https://twitter.com/fundstrat/status/985528972724367360)
Measuring that bottom compared to the top, again it took roughly 1 month for prices on the way up, but 405 days on the way back down.
This time in 2017-2018, we see a similar pattern.
The current "bottom" we have experienced takes us to $5,900 BTC.
It took bitcoin 1 month to go from $5,900 to get to almost $20k on the way up. Yet it has already fallen back and hit that price point just 52 days later.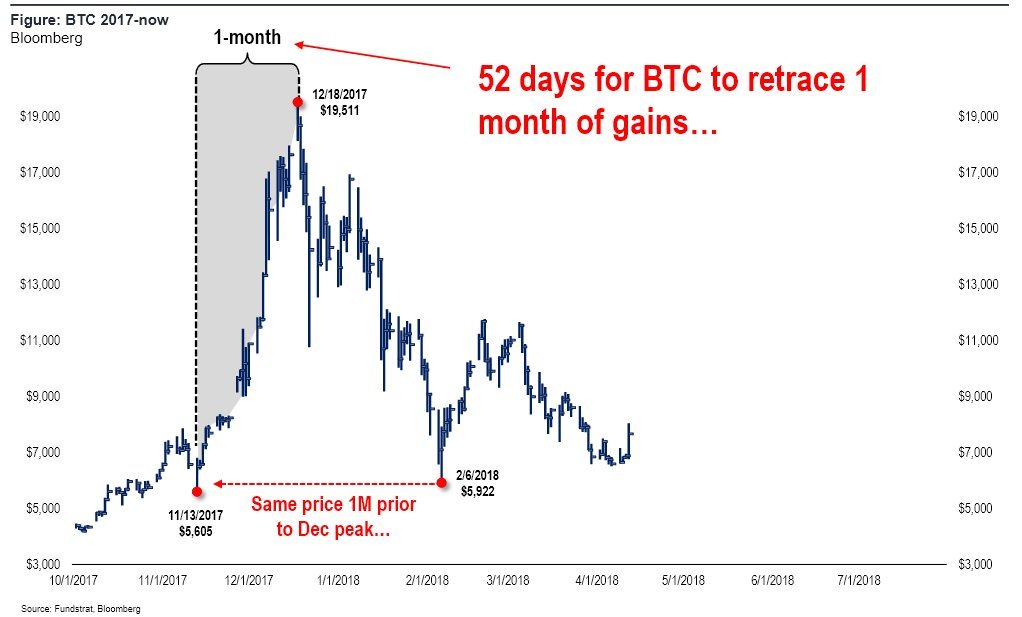 (Source: https://twitter.com/fundstrat/status/985529509628776448)
Which means this drop happened quite a bit faster than the one in 2013-2015 did and it could mean that the bottom has already been put in around $5,900.
If that same pattern would happen to repeat itself again, that is.
Some thoughts:
There is no guarantee that this pattern repeats, but it is interesting that we saw a similar pattern several years back that pointed to a bottoming of the price.
Tom Lee also mentioned that this data along with the fact that Tax Day is finally upon us, leads him to think this pattern has a good chance of repeating.
We will know for sure in the next few weeks as Bitcoin seems to be at a critical point in terms of reversing that bearish trend or continuing it.
Stay informed my friends.
Image Source:
https://medium.com/thecoineconomy/bear-market-cryptocurrency-market-fundamental-and-technical-analysis-c7595e8f1037
Follow me: @jrcornel