Professional Chartists say now is the time to buy Bitcoin.
Robert Sluymer and Fundstrat Global Advisors just publisher their weekly crypto technical analysis and they say now is the time to buy bitcoin.
Specifically, buy it over the next couple days on the expected pullback.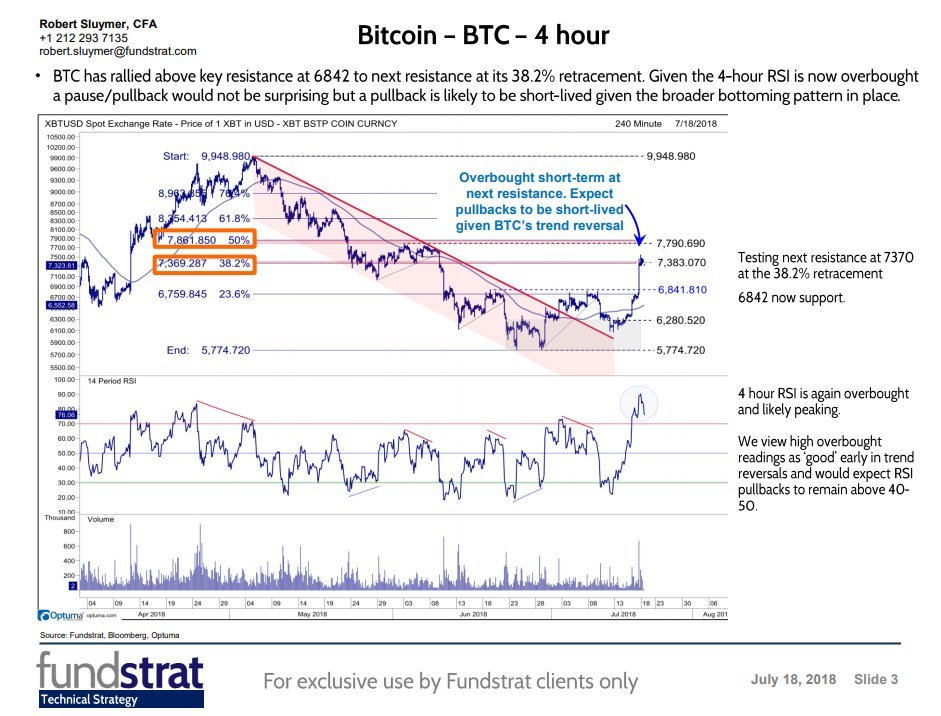 (Source: https://twitter.com/rsluymer/status/1019614609001668608)
Why buy now?
The thought process is that we finally had a downtrend break on significant volume.
Since we weren't trying to catch a falling knife, we likely needed to see this kind of price action before we could buy in based on the technicals.
Now that we had that trend break, the play is to wait for some throwback (a pullback), and then buy for the next leg higher.
$7200, $7000, and $6800 are all support levels to watch and add positions at.
Basically, the chart has now flipped from a bearish bias, to a bullish one in the medium to longer term. With a bias to the downside in the very near term.
Buy that weakness.
A more in dept explanation of Sluymer's and Fundstrat's rational can be seen here: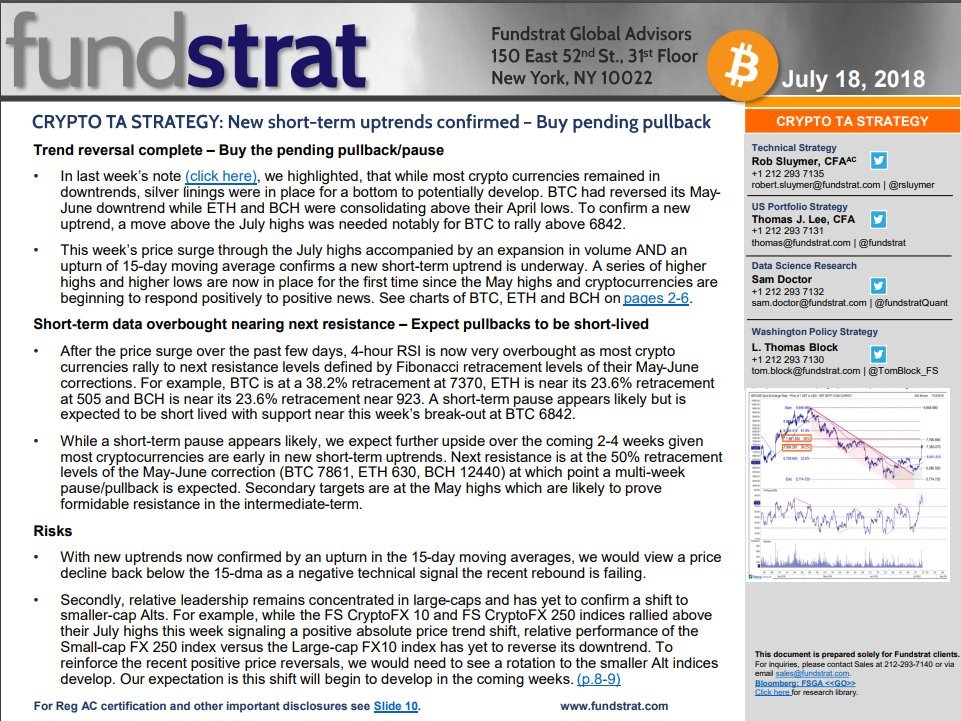 (Source: https://twitter.com/rsluymer/status/1019614609001668608)
The pros have spoken...
You heard it here first folks, the professionals are now saying "buy the dips" instead of "sell the rips" based on the technicals.
That doesn't mean it is impossible for bitcoin to make new lows at this point, but it means that the odds have now flipped in favor of the bulls, and trading is all about position sizing and playing the odds.
*Don't forget to sign up for Byteball using my link and I will pay your registration fee.
https://steem-byteball.org/#7OIOYCUY3UZVKEAKCLPU4FWIUORJY224
Then just leave your receive address in the comments section below.
https://steemit.com/steemit/@jrcornel/want-to-earn-some-free-monies-register-your-steemit-account-via-byteball-and-you-will
Stay informed my friends.
Follow me: @jrcornel