Plan Bitcoin could be happening even sooner than I ever expected.
Many of the who's who of Central Banks are meeting right now in Jackson Hole Wyoming...
During the meeting, this just came out: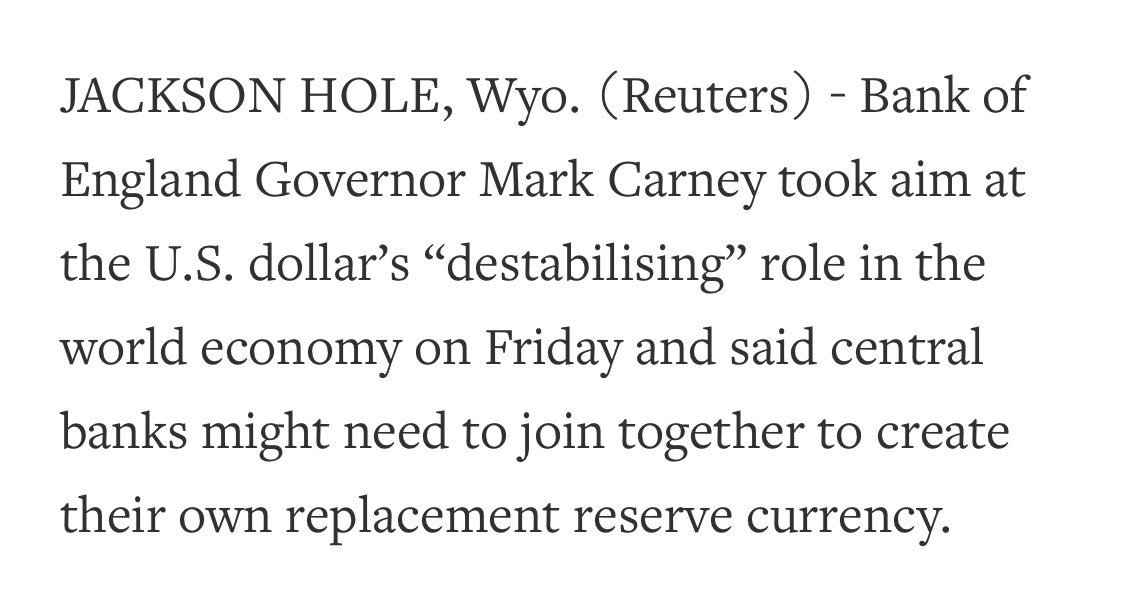 (Source: https://twitter.com/APompliano/status/1164982681068814336)
It appears central banks could soon be looking for a new global reserve currency...
Bitcoin anyone?
Japan recently came out saying how they love bitcoin.
The fact that no one knows who created bitcoin makes it a prime candidate for everyone to agree on.
No one wants to use a currency that another country created and has some advantage with.
But bitcoin...
Bitcoin wasn't created by a sovereign nation and it's not controlled by one.
It could easily step in as a global reserve currency.
And it could be happening much faster than I ever imagined.
Stay informed my friends.
-Doc