Spinning top candlestick is very powerful candlestick and give a very strong signal about coin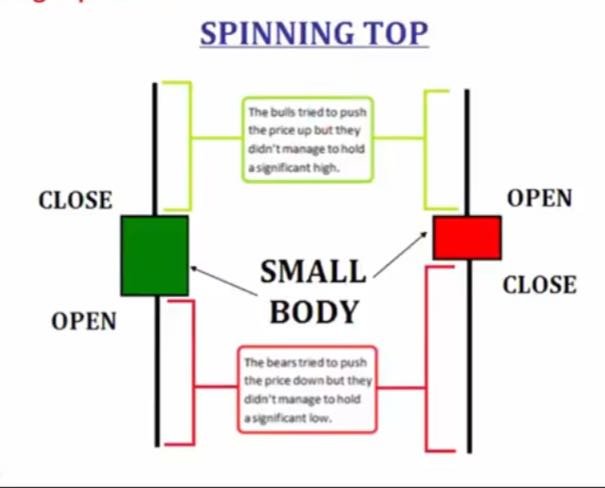 WHAT IS SPINNING TOP CANDLESTICK
The spinning top candlestick pattern has a single candle.
It forms at the peak of an uptrend.
It can be a berish of bullish candle.
This type of candle pattern suggest possible change in trend.
In the above pic you can see two types of spinning top candlesticks but the both candle sticks have same meaning bullish(green) as well as bearish(red) candlestick have the same meaning and will give the signal that coin will be in uptrend or downtrend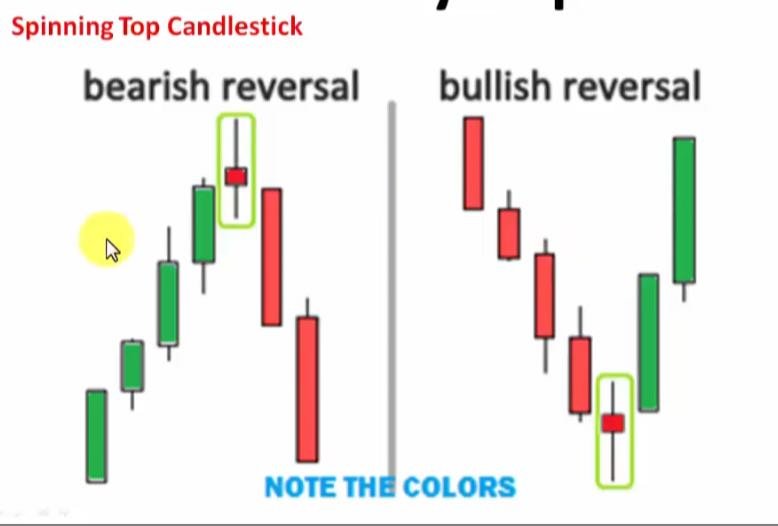 In this pic you can clearly see that after the appearing of spinning top candlestick the trend gets reverse.
I whould suggest you to open any trading site like bitrex or binance and try to check these candles and check how the graph moved after the appearing of this candle.
stay connected to me and upvote me and follow me.
i will bring the futher parts shortly
THANK YOU