Bitcoin capitalization graph relative to December 4, once again we see a slight increase in this figure by 7.5% to $9.67 billion. All this indicates that the market is only trying to find the level of support, and this week we cannot rule out the possibility of another wave of decline.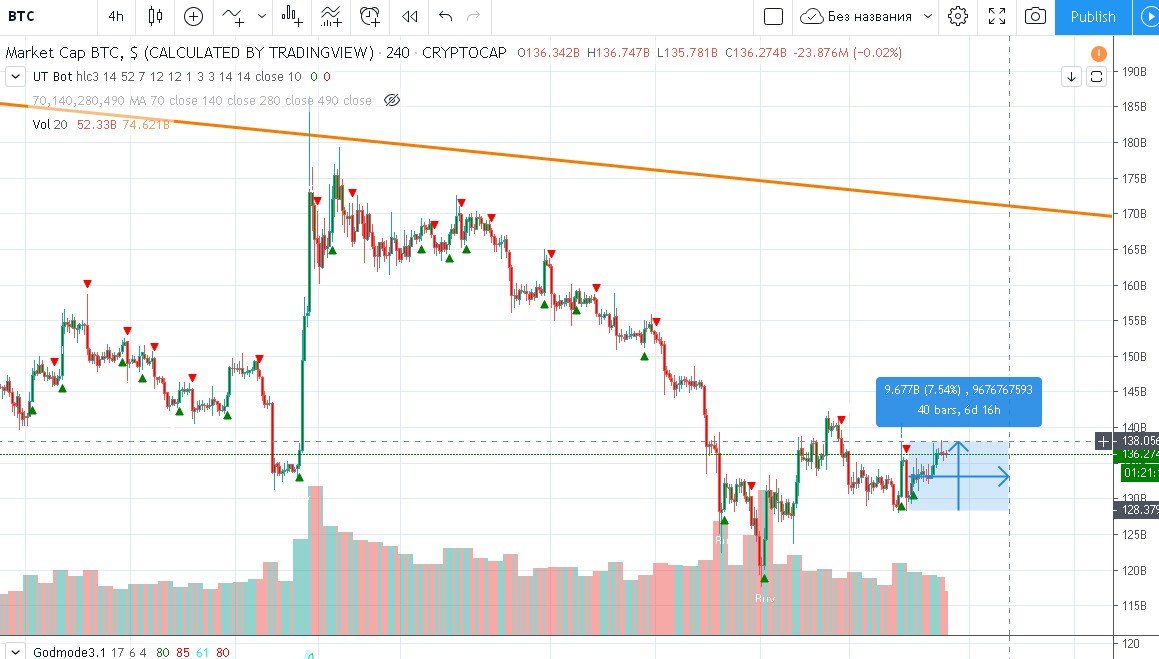 Bitcoin tries to bounce back again after it has updated the local lows. Now the pair is traded around the environment values - $7500 per 1 BTC. The technical picture of this instrument has not changed. Our opinion remains the same - the cryptocurrency is in the accumulation phase, despite the fact that the pressure from the sellers is weakening. For this reason, we are still without a position and watch the dynamics.
 Steem trades with the market. The uptrend that began to take shape has turned into a sideways trend, and now the pair is moving back to its minimum values of the previous week.  The best thing to do now is to stay out of position.