I wont speak about reasons but facts are. Currently fees are superb crazy (ie pay 10 USD to send 5 USD) and most likely you will get stuck and money will not come for next days.



This is slow and expensive as hell - everything that bitcoin shouldnt be.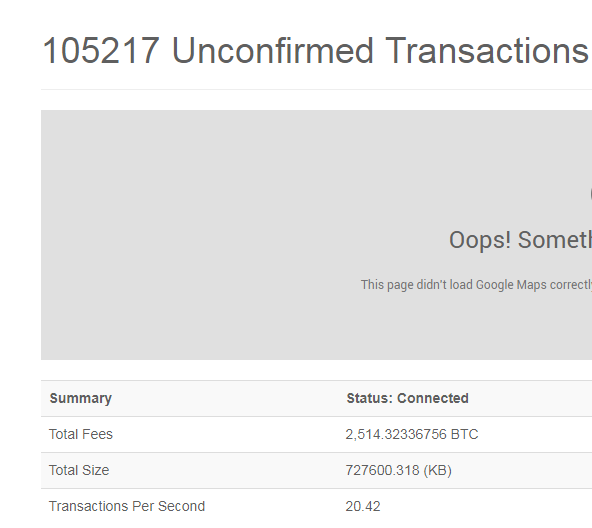 With 40k people get irritated, currently the network is pretty much freezed unless you want to send huge amounts where 10USD here or there wont matter.
What to do
Yesterday i wrote a post that got very popular since it has the easiest method to make money on cryptocurrency - https://steemit.com/bitcoin/@kingscrown/the-easiest-way-to-make-money-on-crypto-here-it-is-part-3
but one point there says - send BTC to exchange.


Today thats pretty much impossible especially for arbitrage where you have to act fast.
The best method right now is to use STEEM (no fees and superb fast), BTS (small fee and fast) or LTC (almost on all exchanges, fast and secure). LTC is most liquid. ETH can also be used but i would stick to this 3.
So if you want to transfer money ie between exchanges just buy LTC/BTS/STEEM send to the other exchange and sell again for BTC. Surely exchange fees will be less than 15USD for that.
Where to trade