BTC is on crazy rush, 5k is close, people predict up to 6k this month.
So on this actions as usual (we had a few here, browse my old posts) its a good moment to buy cheap alts that may pump more in % than Bitcoin and its split-forks.
But what to buy? Well i have no direct answer but lets look on markets + i will give few ideas from my knowledge. Of course as always - DYOR!
Top Losers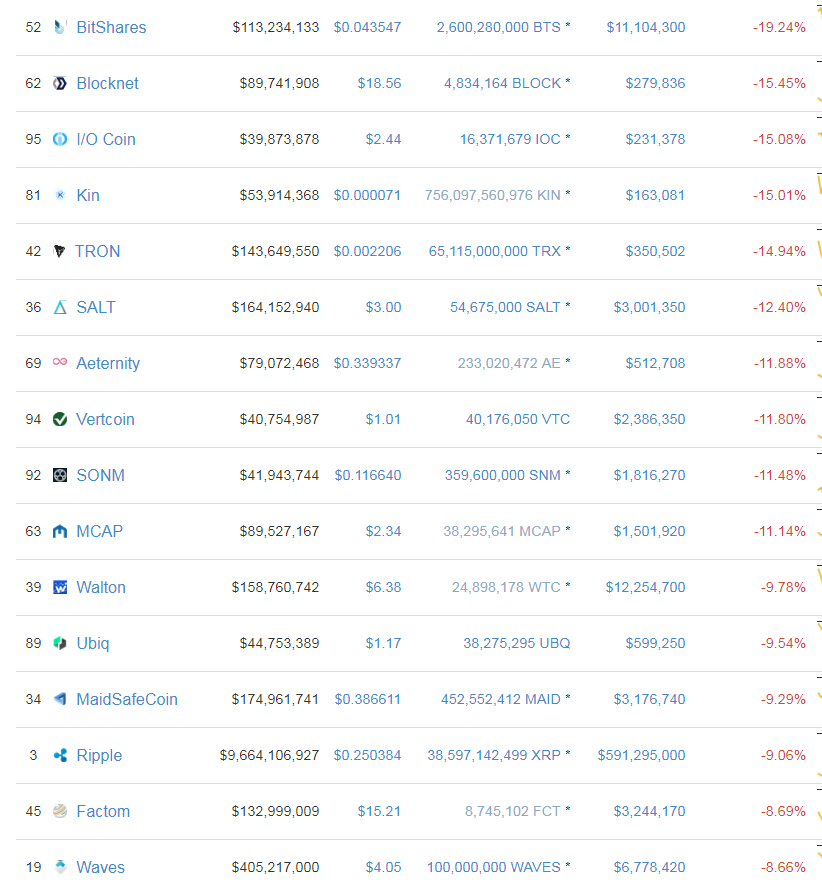 BTS loses due to Bittrex delistning, if you are for long term im positive it will be back at some point (esp when EOS releases). Kin/Tron were ETH icos that still dont have proper exchanges. HitBTC added TRX just lately. Pretty much all of this coins look like they will go down a little bit more and pump again. I/O, SALT, FCT might be ones with the biggest risk of not super pumps though.
Top Gainers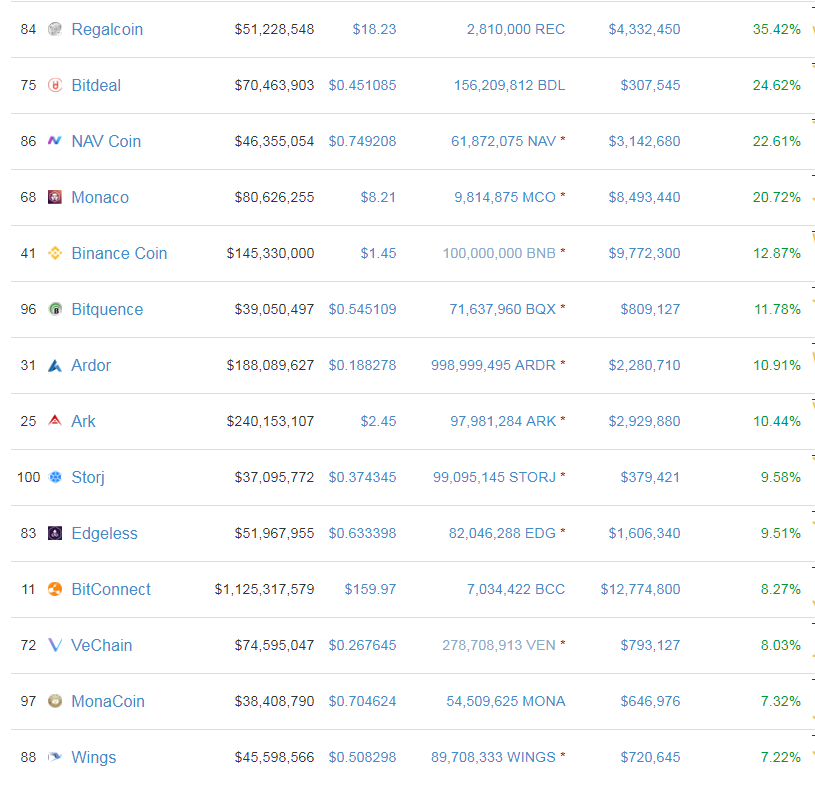 Many scams here or wack coins - hence why people dont care to even sell them. NAV, BNB, BQX, WINGS, ARDR are my best bets for longterm here.
Coins Out of Top 100 to Look At
QTUM XZC LRC YOYOW EXCL TNT MSP PPY ZCL
I wont be telling my reasons but i think those might be good for long term holds.
Make Money Now!
So while waiting for Alts to comeback and pump you can easily make money with leverage trading and mostly doing long (right now) at - BitMex, SimpleFX or BitFinex
This is my trade literally open now and still going. over 100% up on max leverage.