Of course DYOR (google if you dont know what it means) but if you follow me, this is not the first time it happened and then coins kicked up back and multiplied your BTC and USD. I see no reason why it wouldnt happen now.
So instead of panic enjoy cheap coins.
Here is some of my picks that look good now and small reasons behind them.
Top Gainers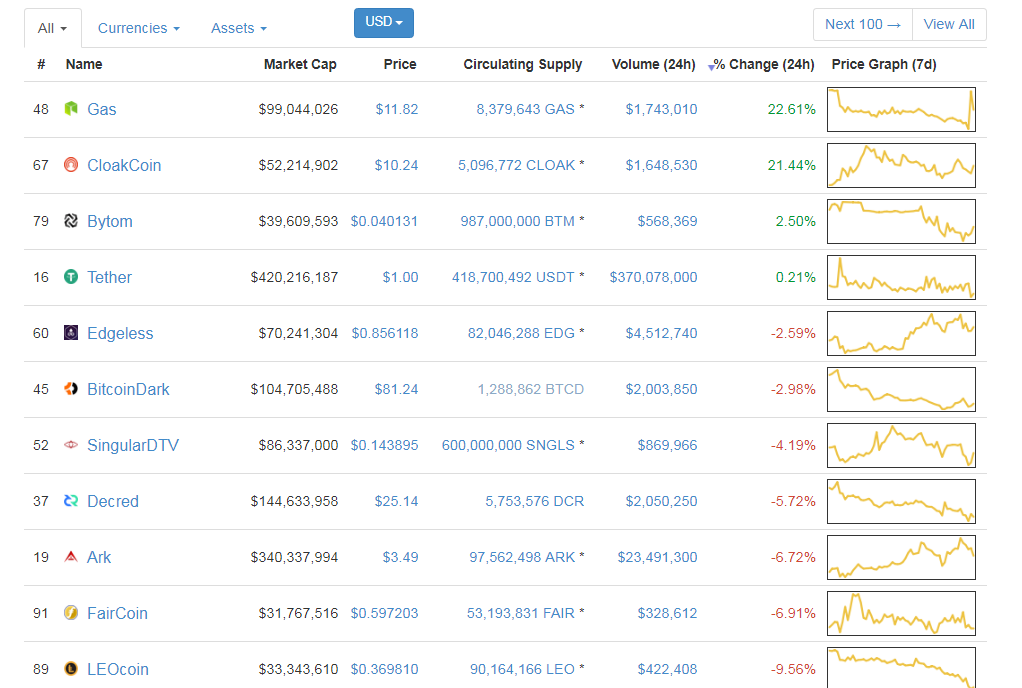 GAS got added to Poloniex, means NEO will be also added sooner or later. I made tutorial here in previous post on how to mine GAS with NEO. Anyways GAS and NEO look like good buys. DCR i would wait for dump but its on the targets list.
Top Losers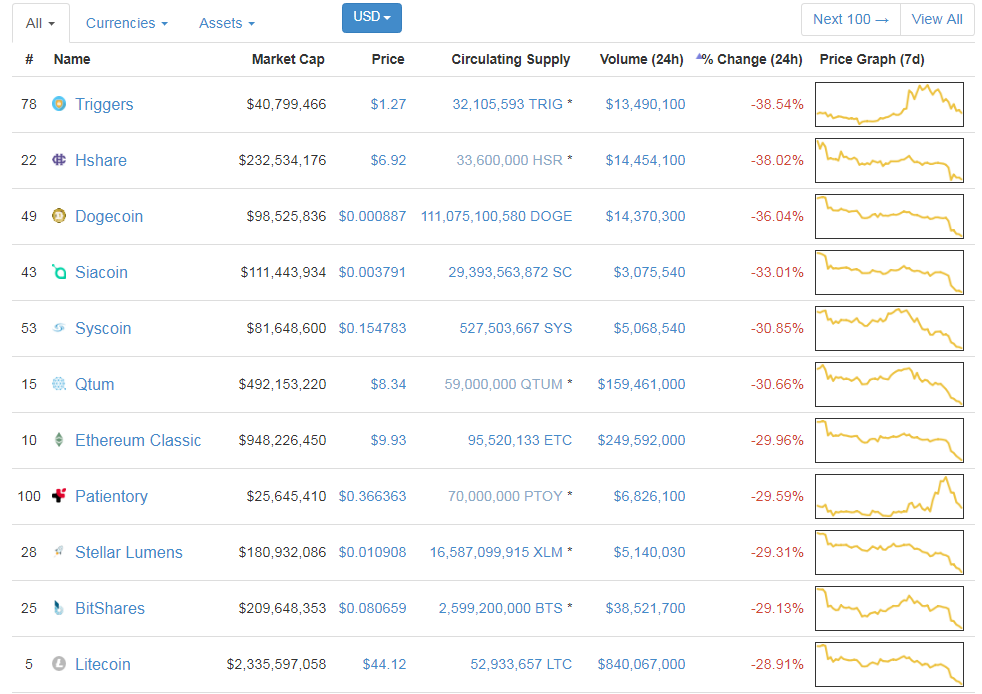 Here actually whole list looks like a good buy. Decide yourself.
Out of Top Buys
This are not top losers or winners but also good ones imo.
STEEM - we will have HF20 soon it may pimp up the price.
EXCL - undervaluated looking on marketcap
SUMO - this may be interesting in near future
BAT - this has to pump like crazy at some point
MUSIC - good concept, lets see how it goes
SC - this has good technology, undervauluated
LTC - the black horse, it will pump and it will pump hard when it does
XZC - original Zerocash technology
TRIG - will burn many coins tommorow
Humor Not mine, seen online. Bitcoin trading today is best with leverage ie http://BlTMEX.com or so.