If you are new to markets you may think any buy is a good buy and coins will go forever. For people thinking that there is a directory of dead coins at link - http://deadcoins.com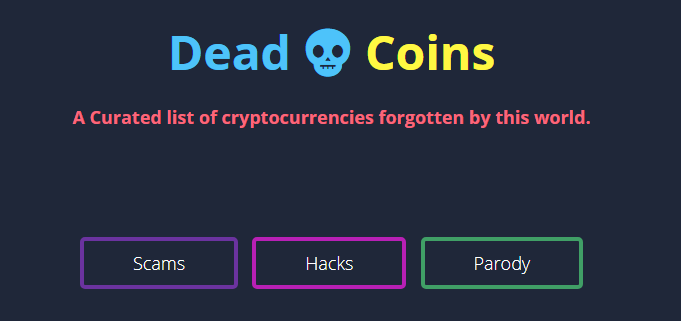 I have browsed the list to remind myself of some old days. Im writing this from pure memory if i say something wrong here feel free to write in comments.
The coins i used to have/trade from there are ie:
BlakeBitcoin and Photon all made in BlakeCoin ecosystem which was pretty much a fail and everything died.
Bones i believe i still have them on Poloniex.
Bumbacoin not dead, developer moved to EXCL which is doing amazingly great and is a good buy right now
Cagecoin and CoinyeCoin died due to copyright issues
Carpe Diem Coin traded as DIEM on polo, was always crappy to me
Confido ETH ico scam not long ago
Crypti actual coin that then became LISK
CGA was amazing idea, i knew the dev then he disapepared
CryptoMeth base on Breaking Bad theme
Dragoncoin another scam that got listed on Polo for pnd had nice graphics
Elephantcoin was good arbitrage from Cryptsy to China
Fck Banks Coin was supposed to be a coin to make people stop using banks
FIMKrypto used to trade on CCEDK whic hthen became OpenLedger of BTS
Rest next time.
BONUS
Seems Civic got listed there as scam. I DO NOT think its scam. I just report what site says.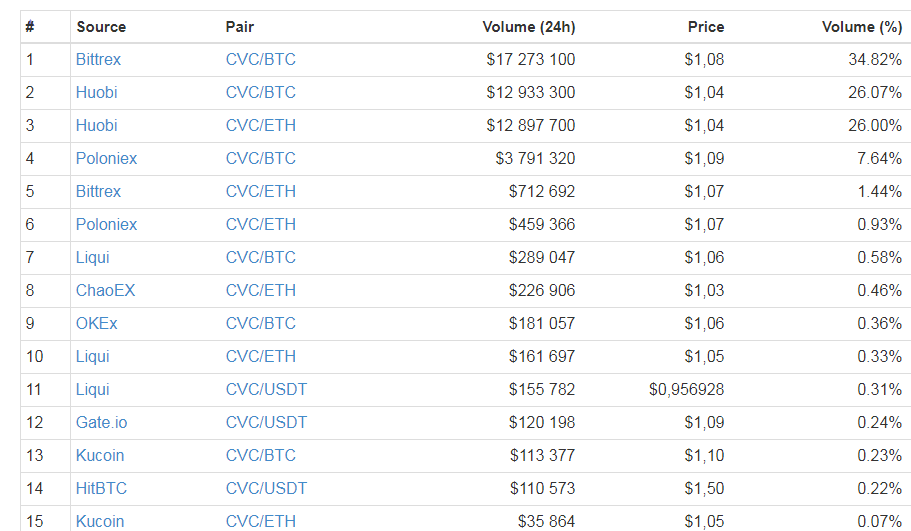 Surely good to sell at KuCoin right now when buying elsewhere.
And do you remember any of this coins or others from A-F ? Share in comments!