This changes often and you should be checking it if you have any CPU (processor) or GPU (graphic card) and computer running when you are away from it.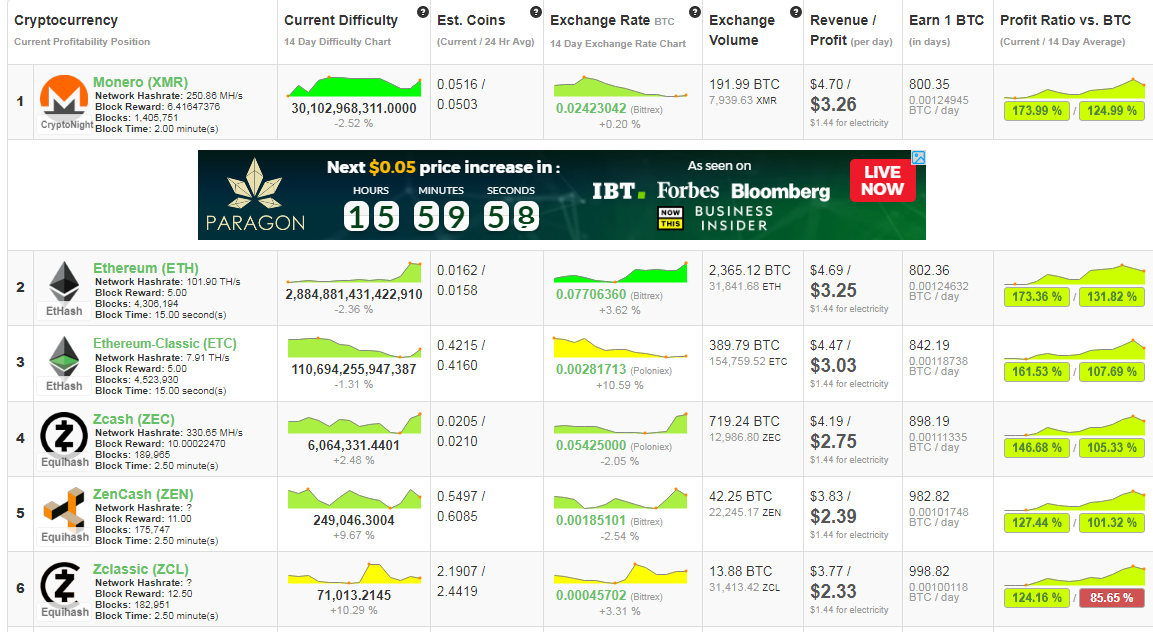 So XMR then we have ETH and its fork ETC then again ZEC and forks. Anon coins seems to be rocking.
<


As usual this guys mine XMR as main coin from their stash. They have easy app to do it with installs for WIndows, Linux and MAC. Just register there and run it for test.
<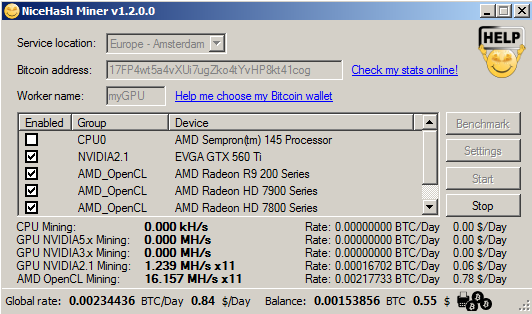 This is only for WIndows but has best rates, currently, ETH is chosen.
<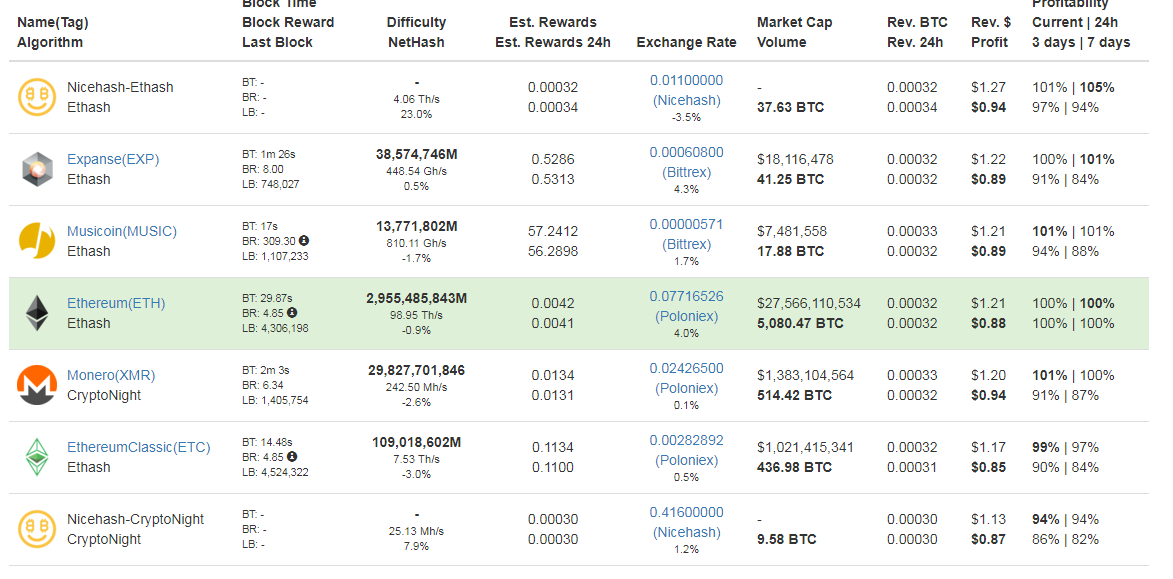 Interesting that this site shows ETH and its forks as best one for efficency. The best is, of course, NiceHash since it spreads power over everyone mining the forks.