Before Binance went so big i have been telling people to join it early for all bonuses. Currently, constantly it has top1 volume spot and only gets better.
Lets base some thoughts on their volume
Top10 Markets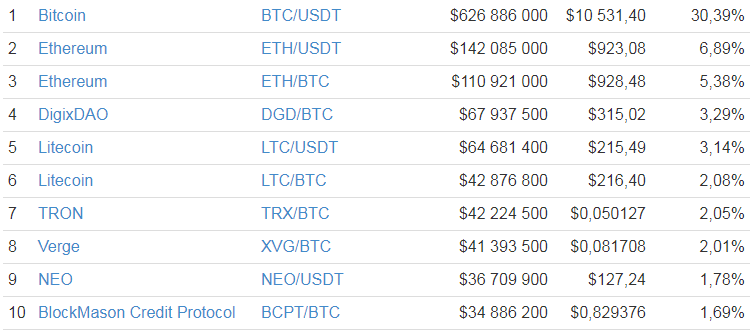 ETH and LTC are surely looking for a move. TRX and XVG wee super pumped from really low sides and still look for raise, volumes just mean people exiting for now. DGD is interesting in all this raises.
Interesting to see that OKeX is top2 now and Korean Upbit top3 in volumes.
They put more notice on ADA, BCH, XRP and EOS from the top one.
We can expect that soon traders will start looking for different blockchains not just ETH tokens. The best exchange with those is Bittrex for now, having most different blockchains listed.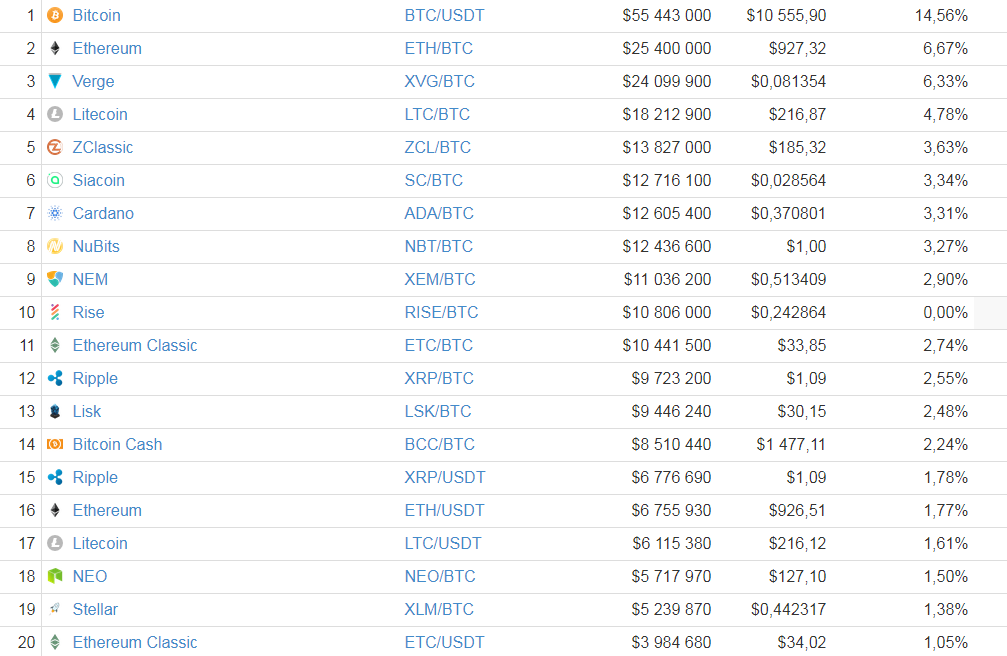 I also trade leverage on BitMEX but its not listed in ranks due to system its using.