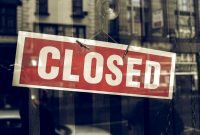 Best AniGif ..EVVVERRR ..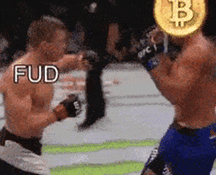 MetaGaming, Chinese Politburo-Style
Well, we didn't get our asses kicked by FUD these past many days .. the Chinese government's many involvements and interfaces with Chinese-based business of all shapes and sizes, is a very territorial, very factional activity. You have some camps in the Chinese government that want to see someone or something succeed, and some in the government who wish to see the exact opposite. Bitcoin is currently the centerpiece of a factional struggle ... LiteCoin backers and supporters, NEO supporters .. so on and so forth .. but one thing above all, they do not wish to have the bulk benefits of such activity flow to people, places, and technologies that they do not support.
We do not know exactly what group has currently won control of levers of power, related to Bitcoin, and what their objectives are .. but .. for certain they have objectives! They are NOT simply shutting down unregulated exchanges .. this is just stage 1 of a longer, very purposeful effort.
Check this interesting little video by a str8-shootin trader .. not promoting him, because I think there's something a little 'off' with the club he supposedly represents, but .. some of his videos are right on the mark.
Well ... if it is, so it must be ..
We will survive of course! More room in the marketplace for exchanges in other parts of the world, more need of privacy-insuring tech .. more of everything, everywhere but China. So get busy, and fill the space our Chinese brothers and sisters have been forced to vacate, by government thuggery.
Buy the dips and especially "The Dip"!
There will not be many more opportunities to load up on under-valued coins, chief among them of course is Bitcoin. There are many others with a bright future, which have been knocked to their knees temporarily ... they will recover, and when they do you should already be strapped in and sitting comfortably on that rocket!