Banks are going to get into big trouble later this year which is going to expose a gigantic derivative bust, silver has a good future ahead and Bitcoin price would triple the price of an ounce of gold - which is expected to reach $4,800 - by March next year, according to the latest data sets from Clif High.Based on this estimate, one Bitcoin could be worth more than $13,000 by then, he says in the interview he recently had with Greg Hunter.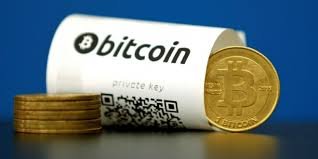 Bitcoin won't explode until 2019
If what Clif High, who is considered quite accurate with his predictions about Bitcoin, says about the digital currency is anything to go by, then we should see a $13,000+ Bitcoin by March 2018.Speaking of the price of gold in the interview with Hunter, High says an ounce of gold would reach $4800 net by March to drop down by about $300. He adds:
"The data shows that when it's dropped to that point, just curiously, it happens to match for a brief period of time exactly one-third of the price of Bitcoin when gold does that deepen and it's back up again."
That gives us about a price range of between $13,000 and $14,000."Bitcoin is simply escalating. It doesn't explode until 2019," he adds with a submission that at some point, there will be one Bitcoin available for every thousand ounces of gold.