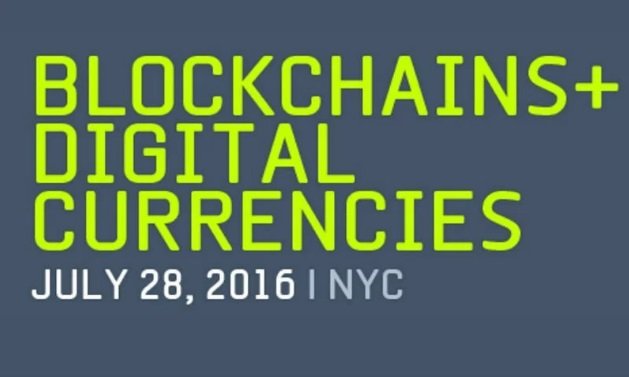 Technologists, bankers and new companies will explore the challenges and opportunities of older books distributed. Some of the most exciting innovations in financial technology are leveraged in blockchain, a storage system of records was created for bitcoin digital currency, but whose broader potential is now being explored by financial institutions worldwide. On July 28, bankers, technologists, business leaders and regulators will meet in New York for the third annual conference "Blockchain + Digital Currencies" American Banker, to analyze this phenomenon of rapid evolution.
"In a few years, the blockchain technology and digital currencies have passed long strip almost mainstream," said Marc Hochstein, Editor in Chief of American Banker.
The event will confront the hard questions faced by the blockchain sector: open networks like Bitcoin and ethereum provide the greatest value to commercial enterprises or are they using their own private blockchain? What can make a blockchain "authoritative" than a traditional database can not? Are regulatory initiatives at state and federal levels, and around the world, will slow innovation in this space and will give space to flourish?
The conference, to be held in Convene Midtown East, explore what banks have learned from their own pilot projects; how the vision of regulators on criptomonedas has evolved and where it is leading innovation. Industry experts will address the regulatory and risk issues continue to revolve around digital currencies, the challenge of meeting competing demands such as privacy versus transparency, and prospects for financial inclusion and data normalization. The diverse range of speakers covering the disciplines of banking and traditional regulation to the edge of cryptography, and includes:
Bill Barhydt, Founder and CEO, Open
Jeff Garzik, CEO and Co-Founder, Caps, Inc.
Allan Mendelowitz, president of ACTUS Financial Research Foundation and former director of the Federal Housing Finance Board
Eddy Ortiz, vice president of solutions and innovation accelerated in Royal Bank of Canada
Elissa Shevinsky, CEO of Stealth Crypto Company
Wilcox-O'Hearn Zooko, founder of Zcash
Hank Uberoi, Chief Executive Officer of Earthport