Hi, I started participating in the electronic money market. This is my latest post.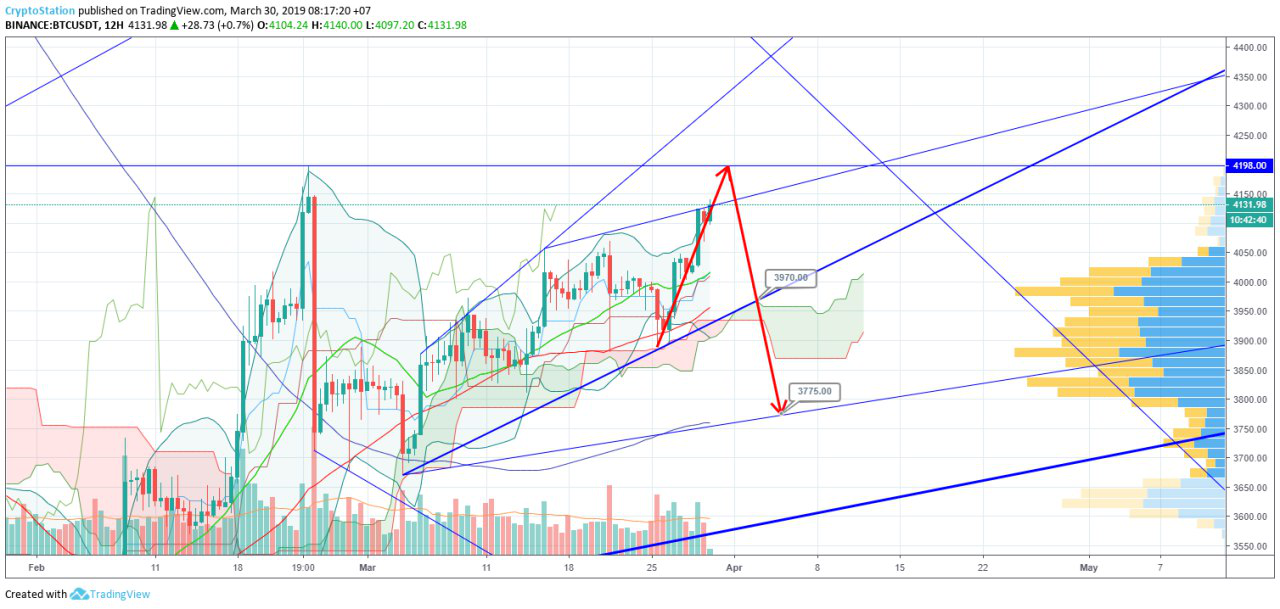 #BTC/USDT (30/3)
Although BTC is going sideway in Rising Wedge, but you all can see that I draw a Red Arrow, just breakout a little from rising wedge. Once BTC reachs 4200$ level again, I think BTC will have a big correction.
First point to rebound : 3970$
Second point to rebound : 3775$
Of course, don't sell your Altcoins into USDT. That's a good time to use USDT part for buying BTC at low price :)
https://www.tradingview.com/chart/BTCUSDT/qPP40as9-BTC-BTC-USDT-Dangerous-time-is-coming-take-care-30-3/
Good luck!