I've posted about the CryptoTab Browser before, but I wasn't really using it until recently. It seems to be a good browser.
I paid $1.99 for the mining feature and I'm guessing I'll be lucky to make that back in a year, but it does seem like it is mining more lately - is that how mining works? I'm very ignorant to it all.
I figure it is a low-risk investment and it's just a start. The price of bitcoin is no stranger to fluctuation and five bucks could turn into 10 and so on. Maybe to some small degree it's me trying to make up for not getting into bitcoin when it was very first introduced.
It's also something I can obsessively, compulsively do, switching to the mining feature to see if enough time has passed for that hollowed out 2x mining button to return to blue - after maneuvering through the other apps (i.e. e-mail, facebook, DFS, and whatever my brain finds to keep itself from getting dumber).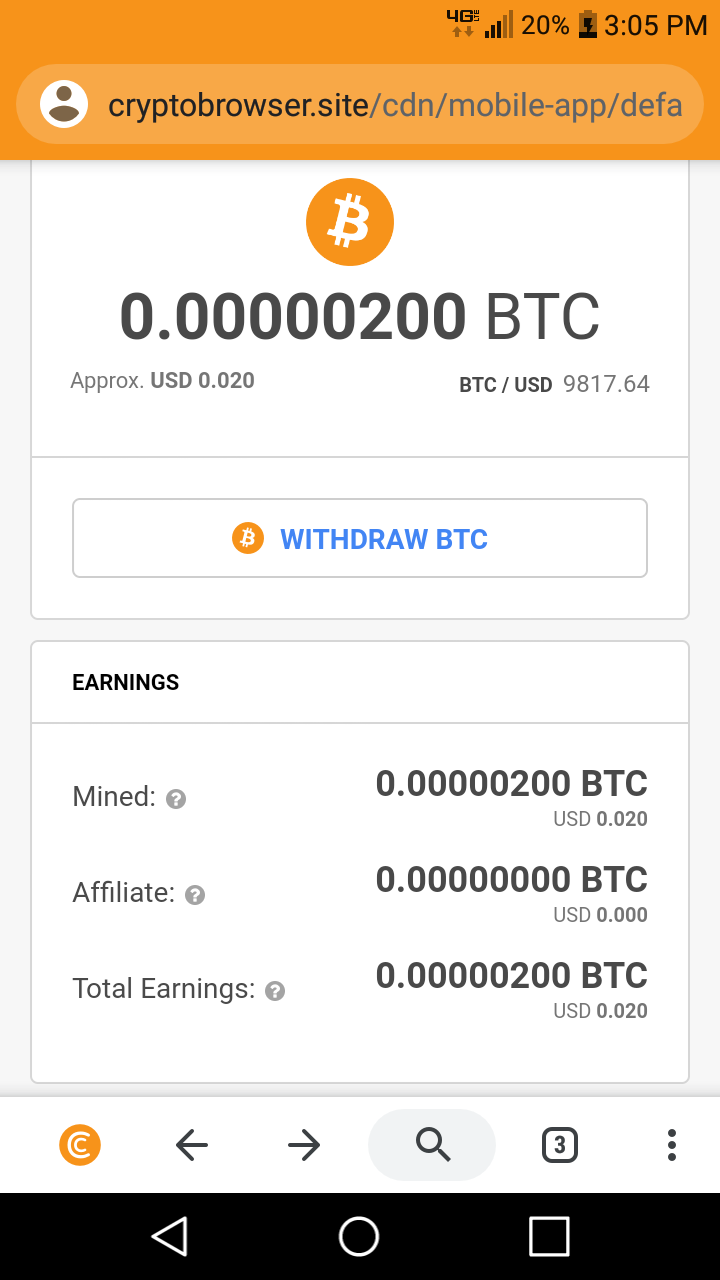 The $1.99 gets you the 2x mining feature and there are several other options and levels you can choose, with discounts depending on how many devices you're using, I think, or something like that. The most you can do is 10x and the most devices you can use the browser on is 5.
It seemed like it took a long time to get to two cents, but then it wasn't nearly as hard to get to three cents. I feel kind of like a kid collecting his pennies and I don't mind it.
Though I'm not sure of the alternatives out there, I'm satisfied enough to keep using it and I've witnessed no lack in browsing ability; It seems no different from when I used Google Chrome. I'd give it at least a 3/5 stars, up to at most a 4/5 stars.
Check it out for yourself if it sounds like something you're into. I think you will need to download the "CryptoTab Browser Pro" as opposed to just "CryptoTab Browser".
Thanks for reading.
-lionsmane