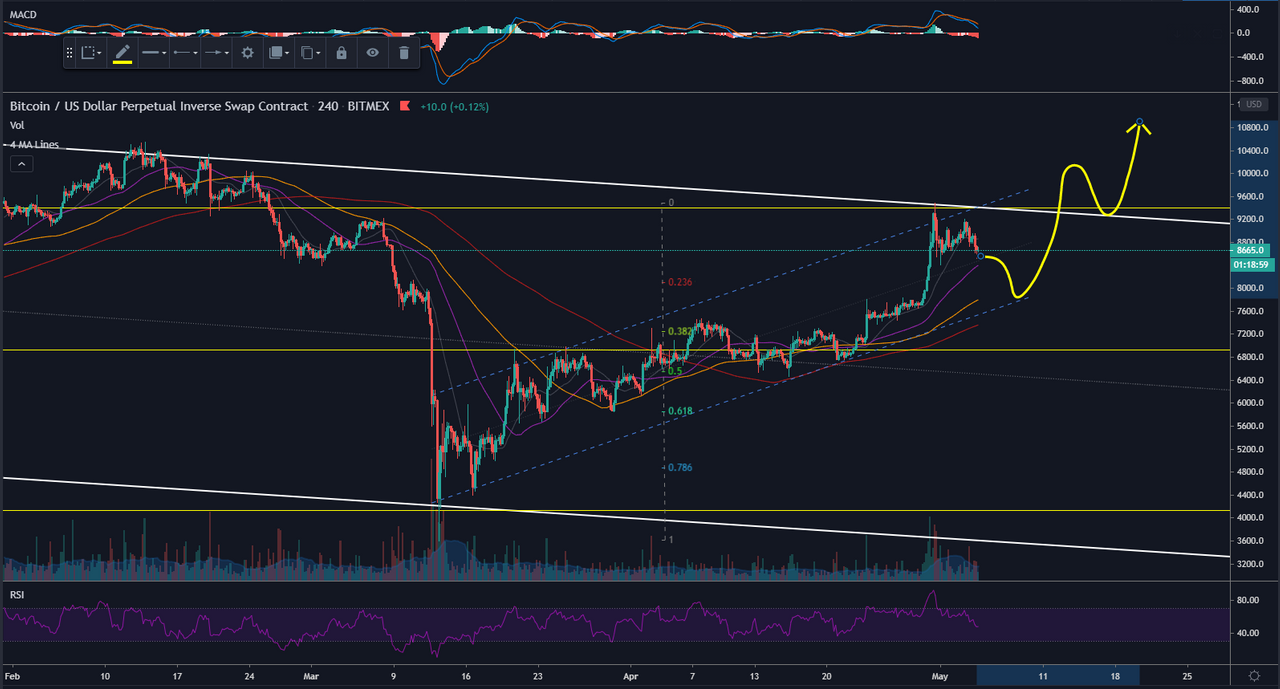 Hello Guys!!
Lj checking in here.
Welcome to my daily price analysis on BITCOIN.
If you have some Chart suggestion of any crypto or stocks, just COMMENT BELOW and I will post it.
Don't forget to follow me so you will be notified when I post it.
Onwards, as we can see, the price is really doing good. The upward trend is still intact and going up.
The moving averages also is all upward. This means that the momentum of the price is still on the side of the bulls.
Let us hope that we don't break the trendline and have a nice breakout.
The color yellow arrow would be a nice scenario for us to have so that this upward movement will be likely to continue.
I hope you guys already have a position and are waiting for this to go to the moon.
And if not, the best time to invest is really yesterday. 😀
Till next time guys,
Cheers and keep being awesome!! 😀