Green days
It seems that 2021 is going to be a wonderful year for the cryptocurrency industry.
BTC is still breaking one record after another 12 years after its birth, and it feels like there's still a long way to go, judging by the attention it has been attracting lately.
But where are we headed? Is it just about the $50k mark, or is this only the beginning of a bull run never seen before?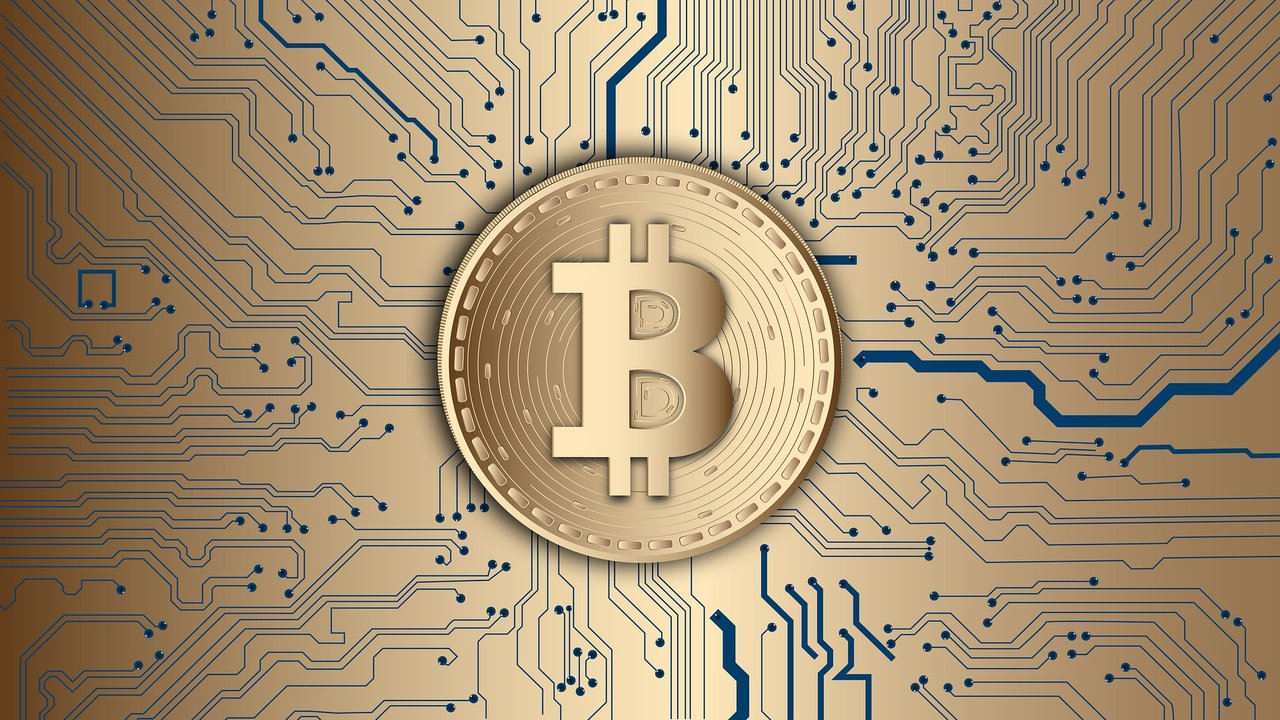 What to expect
I'm sure you already know the story: tweets by influential individuals, payment giants stepping in to grab a piece of the pie, governments getting interested and looking to find ways to monitor the situation and so on.
The cryptocurrency industry is still in its infancy stage considering the fact that the vast majority of internet users still don't know that much about the space, so it's safe to assume that we haven't seen anything yet.
More and more big names are getting interested and involved in the crypto space, and BTC seems like the place to get started for newcomers who haven't delved into the details of the blockchain technology and the possibilities it offers.
And maybe that's still the best option; it will probably take a long time to dethrone the King.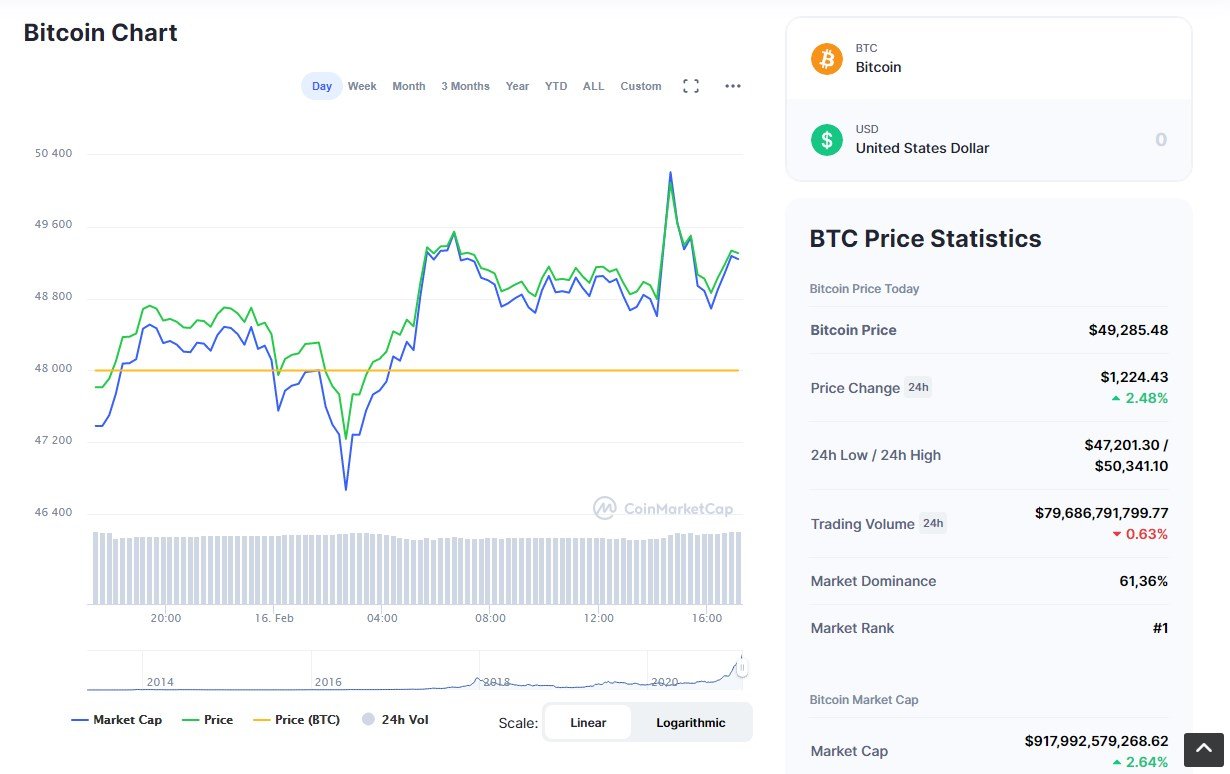 Exciting times ahead
Can we expect all this fresh money flowing into the system to drag some of the best alts out there to the top? My guess is we can, and will probably witness massive price surges for some of our favourite projects.
Let's hope HIVE and LEO will keep performing like they have been during the last few weeks. It is a matter of time anyway, but the ongoing developments are acting as a catalyst for adoption in my opinion, and given how vocal our community members have been on Twitter and Facebook, I think we stand a good chance.
Let's all keep producing, consuming content and engaging. More people are starting to notice and we will inevitably shine in the end. As a matter of fact we already are.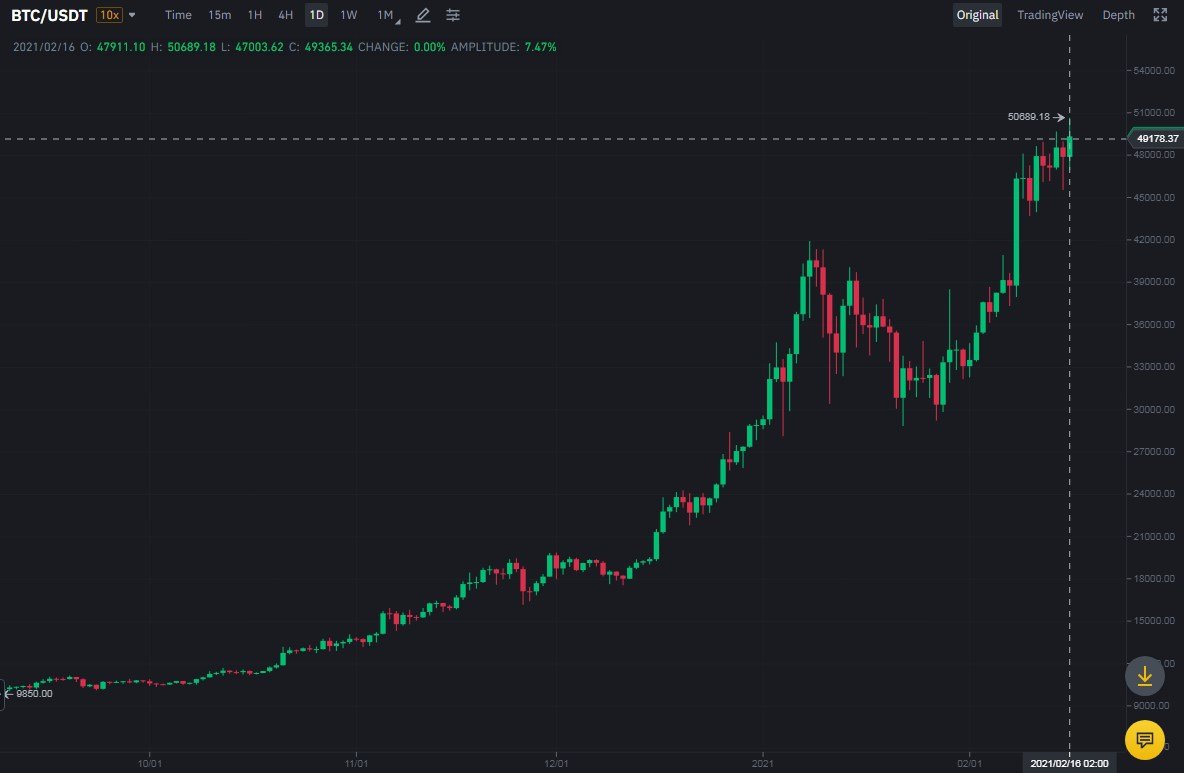 Look at that
As we speak, Bitcoin is trading at $49.4k with a total market cap of more than $917 billion and a circulating supply of 18,630,306 BTC. It's worth noting that today's trading volume is about to hit the $80 billion mark.
Most people are focusing on the $50k mark and hoping we can see BTC stabilized somewhere around it, but personally, I believe there is room for further growth. Sure, nobody knows what's next, but the signs are there.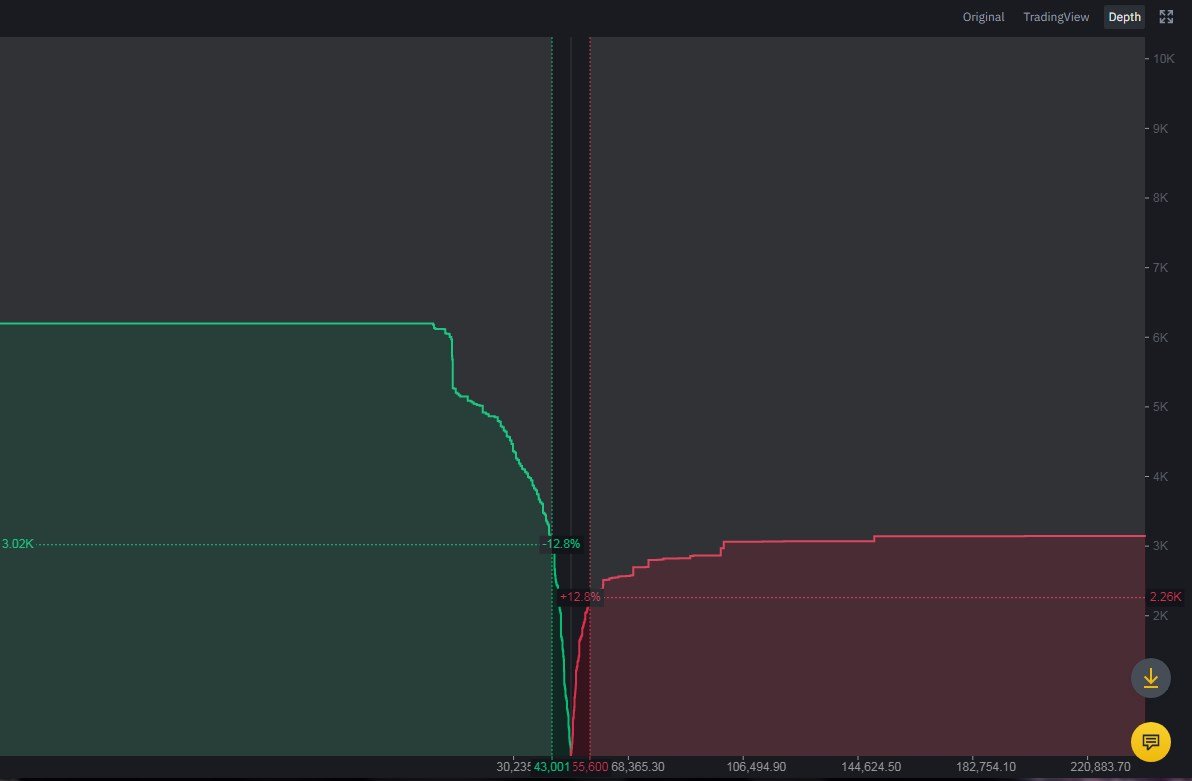 History in the making
BTC hit a new all time high of $50,341.10 earlier on and is currently swinging around the $49.4k mark, but the BTC/USDT market depth chart on Binance is looking really good.
Next good sell wall at the $55.6k mark, which may sound far-fetched but seems absolutely possible at the moment. Are we in for some big surprises? Only time will tell, so let's stay tuned and keep an eye on it.
A lot of excitement in the atmosphere and it's totally reasonable, as we have been waiting for more than 3 years for the ongoing bull market that fills us all with hope and optimism. Great to see people's efforts finally bearing fruit. I'm happy for all you folks who have been grinding and stacking for a long time.
Let's hope HIVE and LEO will keep performing. It is a great oppotunity for our favourite projects to grow and climb up the ranks. There is a surge of newcomers looking to get actively involved in the space, and we need to make sure they hear about our gems. And the recent price activity helps a lot.
Let's make some noise about HIVE and LEO on twitter and facebook now that the crypto game is finally trending. If you are reading this post but haven't joined the fun yet, click here (HIVE) and here (LEO) and get started right away.
Thank you for your attention
Alright guys, that's it for now.Thank you for taking the time to read those lines.
Just my two cents. This is by no means financial advice. Just sharing my personal views and experiences. Please do not take my word for your investment choices, and always do your own research.
Stay safe and have a good one,
@lordneroo
---
---
---
Best Faucets to Earn Crypto with Zero Risk (Affiliate Links):
Best Exchanges to Trade Crypto (Affiliate Links):
Best Platforms to Earn Crypto for your Content (Affiliate Links):
Connect with me Here:
Posted Using LeoFinance Beta