With Bitcoin now suffering losses of nearly 40% from it's high, the cryptocurrency is now at a critical juncture.
Below is a chart of Bitcoin from today 12/30/17. (Snapshot taken directly from my website: https://www.traderschoice.net/ )
As can be seen, the trend line is clearly broken and Bitcoin is sitting at support.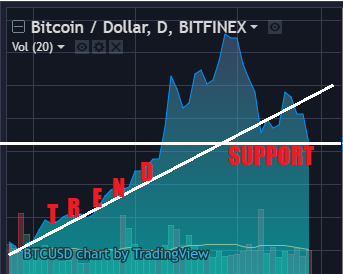 The question is will new buyers step up or sell into the New Year..
What's your opinion?
Gregory Mannarino, "The Robin Hood Of Wall Street."
HAVE A LOOK AT THE CHART ABOVE LIVE ON MY WEBSITE. Click here: https://www.traderschoice.net/