Another week of gains for Bitcoin and Litecoin. Big brother almost hit the $20,000 mark last week while LTC topped out at $370 dollars per coin.
Bitcoin Nears $20,000 Dollars
Bitcoin prices almost hit the $20,000 figure in the speculative frenzy over the listing of CME futures. A high of $19,850 dollars was hit on Sunday shortly after the new futures launched. The CME futures for January delivery topped out at $20,650.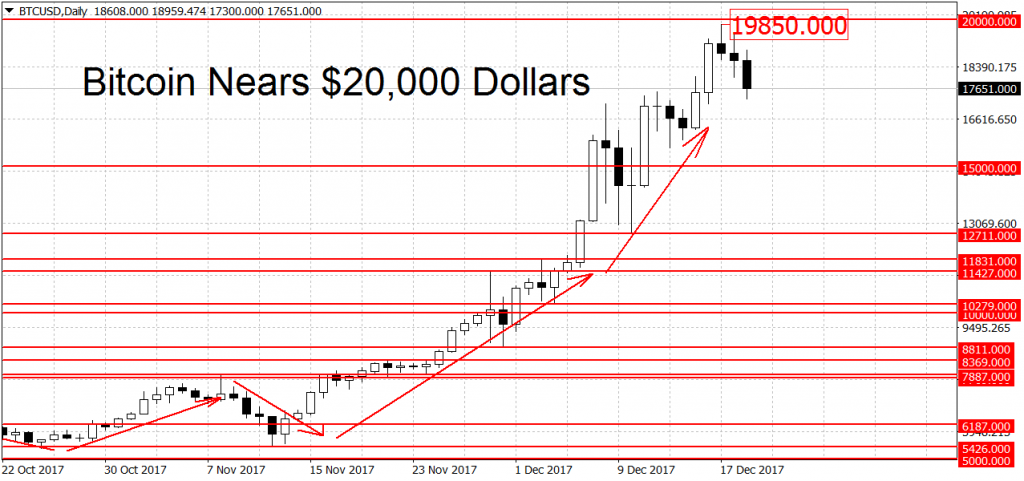 Read more: https://blog.fxopen.com/bitcoin-nears-20000-dollars/