If you are a professional miner, running huge rigs full of high-end graphics cards, this article is probably not for you.
But the rest of us is often tempted to mine a few cents of [inserthypecoinofthemonth] even if it means your laptop will sweat and burn on end.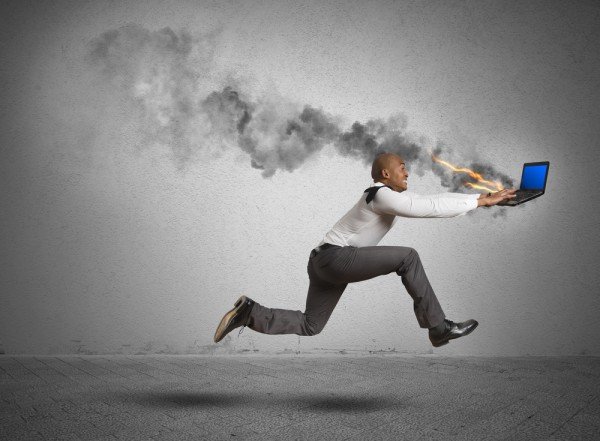 Image: betanews.com
I hear ya.
It is just fun, and the magic of creating coins out of nothing (at least for a non-nerd brain it is 'nothing') gives you the illusion of god-like powers. Or at least FED-like powers... LOL
There are a couple coins that can still be mined with normal consumer hardware, using the processor/CPU and/or your graphics card/GPU.
Probably the most popular right now is Monero.
It is a good coin, has huge potential, and it has become even more visible thanks to the CoinHive browser miner that is currently popping up on lots of popular sites incl. Pirate Bay, Freebit.co.in, etc.
You can leave a browser tab open and let the miner run in the background. It will utilize more or less of your CPU, and the site will compensate you with Bitcoin/Satoshi, an ad-free browsing experience, or whatever else rewards.
That is not bad, and 'crypto captchas' (mining a certain number of hashes 'solves' the captcha) create new nano-payment opportunities for paid content.
But if you think about using this to fill your Freebit.co.in gambling balance, or mine Monero on a pool with your GPU (no matter if browser miner or 'real' command line tool or Nicehash miner...) it is a good idea to check the actual revenue.
On an average Intel i7 CPU you will mine Monero worth 1000-3000 SATOSHI, per day. Mining on a real pool with xmr-stak miner program will yield a bit more, but depends on pool luck (I just wasted a fat Nicehash mining contract for 0.015 Monero on Suprnova's Monero pool... It was one of 'those'rounds...).
In exchange for whatever hashes you can squeeze out of your hardware, you will pay with electricity, and heat, and a decreased life expectancy of your hardware.
Now let's look at an alternative.
Many faucets and other ad-driven sites give you not only those little crypto-scraps for free every hour or so, but give you the opportunity to earn additional Satoshi for completing surveys, installing mobile apps, etc.
What is available to you, depends on your platform, and the country you live in. The best offers are usually reserved for inmates, errrr, inhabitants of North America and Europe. If you are in a better place (like me, chilling my ass off in Paraguay... xD), sometimes a VPN will help, but usually they are detected and you won't get any offers at all.
One of the current offers is available to almost everyone (you can use a VPN like the free built-in VPN of the Opera browser), and it pays roughly 400 Satoshi per 15 minutes, for watching videos (you can even let them run in the background...).
That is around 1000 Satoshi per hour, with minimal stress on your hardware.
And it works on the desktop as well as on your mobile device.
Sounds more attractive than burning your laptop CPU for a couple Satoshi?
Check >>> moonbit.co.in <<< (one of the best Bitcoin faucets anyways, they also have Doge and Litecoin faucets), register, if you don't have an account already, and look for the 'offers' tab.
Pick Offer Toro. Look for the offer from VideoLab.
Watch away (or do something else in the meantime, lol).
Here - you are still making Satoshis, even 'more' than with ineffective mining, AND I just saved your laptop from being burned alive. You did not name your laptop Mance Rayder, did you? See.
You are welcome. ;)
P.S.: offers come and go, so depending on when you read this article the VideoLabs offer might be gone. But you get the general idea - those offer sites almost always have stuff that requires very little to no user interaction, like watching slideshows and videos, so they are almost as 'fire and forget' as launching a miner. And pay better. So even if you arrived here 'late' - why not >>> check it out <<<
P.P.S.: Those of you having problems to see the offer, try using a VPN like Tunnelbear or the integrated VPN of the Opera webbrowser and set your location to USA or Canada.