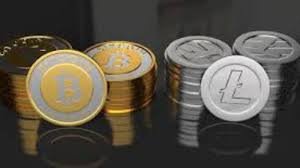 There is a lot of speculation about the HODL countries. Some believe that crypto-money holders are major stock exchanges, funds or mining companies that use their position to influence the market in their favor. These are often referred to as big money traders in the crypt as whales.
The most HODL Countries Were İdentified As A Result of Detailed Studies
But there are still many users on the crypto map, because some countries have significant amounts of digital money thanks to their collective investment in Bitcoin. Various statistical studies and analyzes, including those made by Statista, show that there are actually many crypto investors with HODL BTC. While there is still a lot to do with the adoption of mainstream, interest is growing and more real-life applications and uses begin to emerge. I made a list of countries with the most Bitcoin and Crypto Money HODLers:
South Korea is another Asian country that affects the Bitcoin scene. Since the Chinese government has not shown a positive attitude towards the crypto trade, many stocks have restarted trade operations in the neighboring country of South Korea. The country is now home to people investing a lot in crypto coins. Bitcoin is also the best crypto currency traded here and owned.
Switzerland is known for its largest banks and financial institutions, but now this country clearly demonstrates its intention to become a crypto currency and the center of Blokchain. Banks began to open their doors for crypto money payments. This encourages its citizens to invest in crypto coins - most of them because the crypto money exchange has some kind of security system.
It is known that society invests a lot of crypto money, since Japan is among the few countries that accept crypto currencies as a legitimate means of payment. Therefore, Bitcoin inside and outside the country has high investment potential. According to the data from CoinMarketCap, the country's crypto exchanges have high transaction traffic.
Turkey, a country fraught with political tensions and unclear regulations, but this environment is increasing interest in Bitcoin and Altcom. While it still lacks the proper procedures for issues related to crypto and blockchain, things seem pretty promising. One of the five Turks was discovered to have Bitcoin or other digital currencies. Likewise, these statistics constitute a percentage of the total population and the data should be interpreted by taking this into account.
Poland's crypto-currency industry is now mostly unknown. Because much is known about the attitude towards Bitcoin and other crypto. It is stated that 11% of the consumer population invests in crypto coins.
Spain hosts several regular bank ATMs that support the exchange of Bitcoin with the exchange rate. However, since this development is positive for the adoption movement, it is seen that 10% of consumers have been purchased and have some digital assets, but only this market niche is preferred in the country.
Although China is on the agenda due to numerous pressures in crypto operations, it has enough investors to achieve excellent results in digital commerce. The leading stock exchanges of the country have one of the largest Bitcoin exchanges traded on a daily basis. There are many reports showing that Chinese citizens are approaching power plants in a cheaper way and have benefited from the cheap electricity provided to them and used them for Bitcoin mining. However, the number of vacant projects may be reduced in the future by testing the current regulatory actions in the cryptos.
In addition to hacking initiatives, most Eastern European countries do not make headlines to have cryptos. But the Czech Republic seems to be an exceptional situation. Because the crypto community is in full bloom, 9% of all consumers are investing in crypto. It is not known exactly how much bitcoins or subcoins are popular among people. However, these figures show some facts.
Romania is well known for hosting a large number of international companies and businesses operating in the IT sector, as well as a large number of freelance programmers and developers. Given the country's close relationship with the technology industry, it is no surprise that it has an advanced consumer base that is included in crypto currencies. For this reason, Romania is one of the countries with high scores in cryptography among others. 12% of the consumer pools have at least one kind of crypto. Bitcoin is the most popular one.
Instantly, the United States is hosting many of its crypto efforts and activities with numerous stock exchange, trading platforms, funds, crypto mining facilities and Blockchain-focused projects. For this reason, most people believe that this country will have more Bitcoins in all countries. Surprisingly, US citizens do not sell too much crypto coins as expected. But compared to the rest of the population, Bitcoin owners are believed to have exceeded 8%.
---
Posted from my blog with SteemPress : http://localhost/wordpress/2018/09/24/10-countries-with-hodls-in-crypto-coins/
---