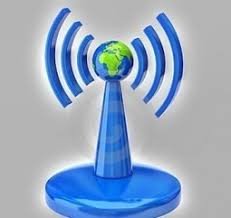 Many believe that the crypto currency provides financial independence from banks and governments. However, one of the most important problems is the dependence on the Blockchain power grid. How can Blockchain provide independence from the government because it cannot operate outside government infrastructure? Moreover, if the lights cannot be used when the lights are off, how can we expect the crypts to replace cash? Against these problems, developers have developed a solar-powered Blockchain project that can run completely off-grid. In short, with this project, crypto coins can be sent by radio frequencies.
Solar energy will be used when sending crypto coins with radio frequencies
The Burst developers claimed to have completed a solar-powered crypto-money transfer operation using short serial radio waves. There are a number of other projects that incorporate radio waves into the process, but Burst is potentially the first to realize an off-grid operation. Developer Daniel Jones announces his achievements on Twitter:
I am honored to announce that the first radio frequencies have been transferred to crypto transfer.
The project will help people suffering from any disaster
It was reported that the solar system was designed as part of the Call For Code challenge. Jones, who explained the project, said:
Radio is used in natural disasters and an infrastructure that we often ignore. Requires less power. Sending a transaction from the radio is not difficult, you just need to use the right tools and make numerous arrangements.
Burst states that even when banks and Blockchain are blocked or destroyed, they will help people suffering from natural or man-made disasters because crypto coins can trade. In addition, the project also allows users to confirm transactions and send messages without revealing where they are located.
---
Posted from my blog with SteemPress : http://localhost/wordpress/2018/09/24/crypto-coins-can-now-be-sent-by-radio-frequencies/
---