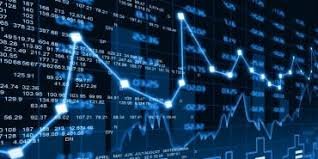 Interesting statistics about the crypto money markets are getting harder, but they continue to attract attention. Although all statistics obtained in this regard are not meaningful, they can provide valuable information. The fair value of crypto coins is also an interesting statistic. According to the data obtained from CoinFairValue, the following 5 main crypto currencies were ranked according to the increasing price / fair value ratio (fair value).
How is the fair value (fair value) determined?
It is necessary to explain the fair value ratio before the rankings. The fair value of these assets is based on the use of crypto coins and does not contain any speculation. For the currencies, a rational economic model is used, which is calculated by using bu Discounted Cash Flows gün for stocks.
Top 5 crypto currencies based on increasing fair value ratio
1- Cardano (ADA)
The developments on the Cardano front seem a bit less. But crypto money continues to show itself. This will undoubtedly affect the rate between the $ 0.069 market price and the perceived $ 0.0945 fair value. Therefore, it will be very difficult to estimate the fair value of this crypto money in 2018.
2- NEO
The ongoing developments for NEO-based dApps and services fill the eye. The currency also seems to be used regularly. This means that crypto money should be closer than its current value and market price is currently. The fair value of the NEO is calculated as $ 25.79, but the market price is not willing to pay over $ 18.23. This 0.71 price / fair value rate is changeable during the coming months.
3- Dash (DASH)
It can be said that Dash's recent marketing efforts have begun to produce fruit. The use of this currency seems to be partially accelerating through the improvement of commercial integration. With a market price of $ 187.77 and a fair value of $ 266.85, the 0.7 percentage point indicates that this crypto money can reach a high level in 2018, but these figures are far from the highest level of all time recorded at $ 218.

4- Ethereum (ETH)
2018 was not a good year for Ethereum price monitors. This asset lost more than 85% of its value compared to the highest level of all time. But he seems to be consolidating his losses. Even so, Ethereum is keeping the market price at $ 214.53, while its fair value is $ 397.92. Therefore, Ethereum's 0.54 price / fair value ratio indicates that there is too much upside momentum.
5- Bitcoin Cash (BCH)
It is interesting to see how the use of Bitcoin Cash does not reflect the current price of this currency. For each BCH valued by the market, the fair value of this asset is US $ 1.091,82 with a value of $ 451.18. Although there is a huge inconsistency, it is not clear how much the stress test in the Bitcoin Cash network has affected this data lately. BCH 0.41 maintains a price / fair value ratio.
Kaynaklar : 1

---
Posted from my blog with SteemPress : http://localhost/wordpress/2018/09/23/here-is-the-fair-value-calculation-of-crypto-coins-and-the-first-5-crypto-money/
---