Let's be honest, shall we? If someone would ask 100 random people on the street: "Are you holding any crypto?" 98% of them if not more would probably reply: "What is crypto in the first place?" And the remaining 2% would probably be familiar with BTC. Highly doubt if they would hold any...but that is a different story...
And exactly because the average person out there thinks that BTC is really expensive for one to buy at the moment, obviously they don't know that they can also purchase fractions of BTC instead of a whole one, different kind of faucets and lately even browsers came to life.
How much do you know about Cryptobrowser?
Let me put it this way...What if you could mine BTC simply by using your browser, while at the same time you enjoy your Steem adventure, or listening to music, watching your favorite movie? Sounds interesting right? Well, it is. Because that is exactly what Cryptobrowser is providing to their users.

The only thing one has to do is to simply download the browser, which by the way is extremely fast, provide a valid e-mail address, and...you are ready to go.
As you can see in the screenshot above, there is the option for mining speed. You can set it to low, medium or high. I would suggest medium if your PC isn't exactly a state of the art. Those of course who have a really fast internet connection and a really solid PC should go for the max mining option.
Don't expect to mine bags of BTC nor that you'll become rich and stuff like that... it is though a nice way to introduce the king of all coins to friends and family who have no idea about the crypto world.
There is of course a referral program, so I'll just drop my referral code here https://get.cryptobrowser.site/2320910 in case anyone wants to try it out.
---
There is of course one more option to mine BTC from your PC
The freebitco.in site which is up and running for almost a decade and is super legitimate. Again, don't expect to get rich over night, but they eventually sum up...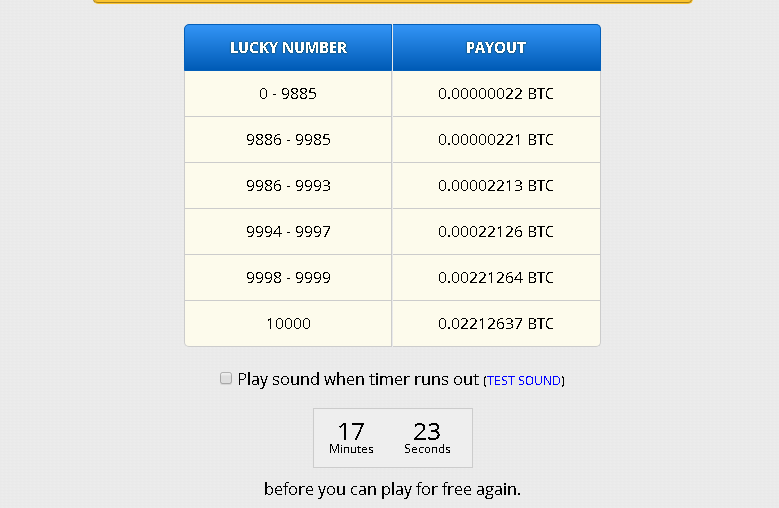 This is how it looks like. Essentially it's like a game. You are allowed to hit the role button once every 60 minutes and earn fractions of BTC depending on the number that the lottery generated.
I'll also drop my referral link for this one https://freebitco.in/?r=13050426 in case you wanna try it out but also help me climb the rankings a bit :)
https://freebitco.in/?r=13050426
https://get.cryptobrowser.site/2320910
Regardless if you decide to use my referral links, or not I would suggest to give them a shot...
Let me know in the comment section below!
Have a great one people.
Cheers.