This week was marked by a sharp decline in the price of our beloved currency.
After the historical highs of $ 4, reached about 10 days ago, we are now stuck to fluctuations around $ 2.20, with daily tips of $ 3 and lows of $ 2.
It seems that the support level of DeepOnion is the threshold of 2 $ and so far has not fallen below this threshold.
Although we have seen better times, we must remember that the launch price was well below 1 dollar and that the currency was in that band for the entire first month of life.
Once the dollar threshold was passed, a price rollercoaster has begun, mainly due to the fact that the coins are distributed via airdrops and therefore the users can not get a basic idea of ​​the price and the actual value of a DeepOnion coin.
But let's see how this week's graph is going: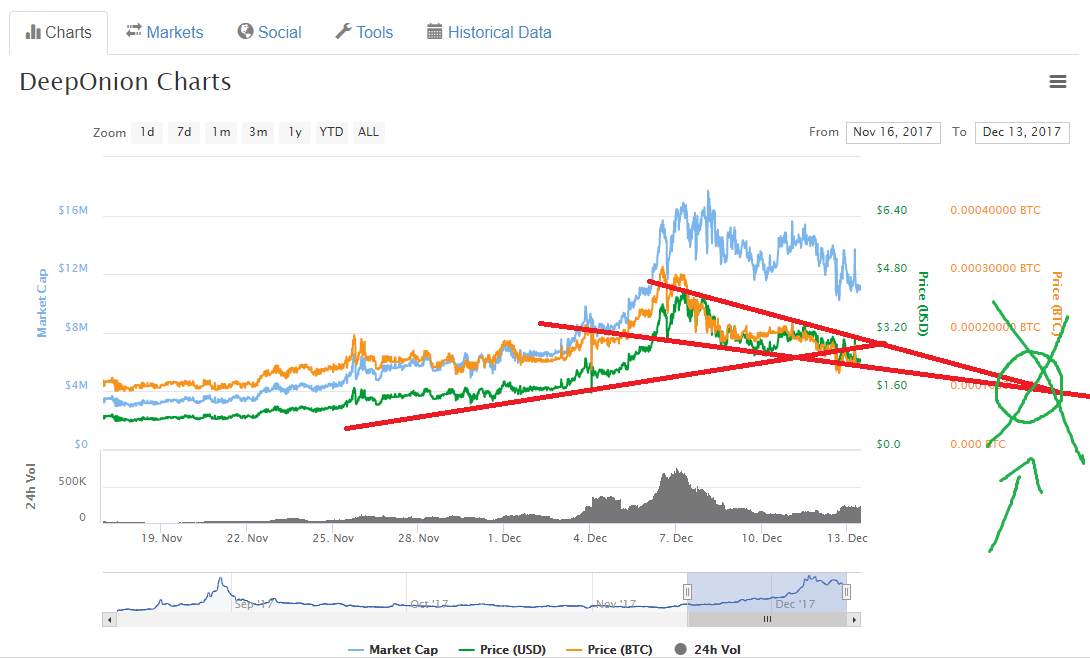 It seems that our beloved currency is directed towards the minimum price of $ 1.80, but this would only happen if the downward trend continues with the same intensity. In any case I do not think that it will ever fall below this threshold, given that the whole market is growing during this period. We just have to wait and see!
Disclaimer: I am not giving financial advice or investment advice, these are only my personal opinions, I am not a trader nor a financial adviser, but I write in my spare time as a hobby! Invest at your own risk.