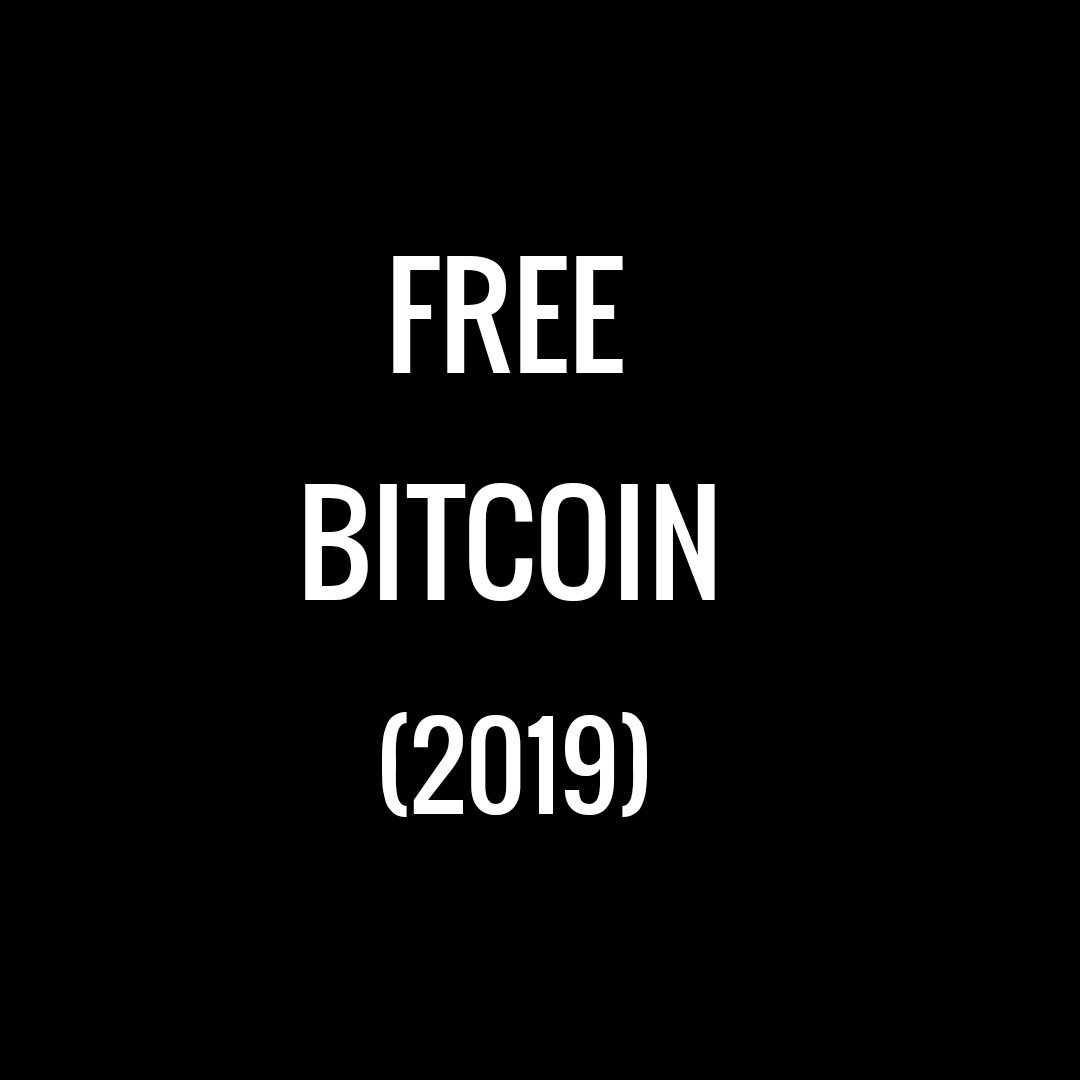 So you want free bitcoin?
Don't we all. ;)
Luckily for you i've gathered a bunch of awesome sites that can get you free bitcoin the same day, right to your wallet! Keep reading to find out the same sites I have used to get free bitcoin in 2019.
Coinbase
Right off the bat, you can get $20 dollars worth of various coins just for watching a few videos and answering a brief questionnaire… wink wink
But seriously.
If you use bitcoin regularly, I would assume you have heard of coinbase. Many of you even have an account with them. Did you know they are offering free coins to users? This includes new, AND existing users. Even If you have a coinbase account, you can still take advantage of all of these free coins by clicking the links below.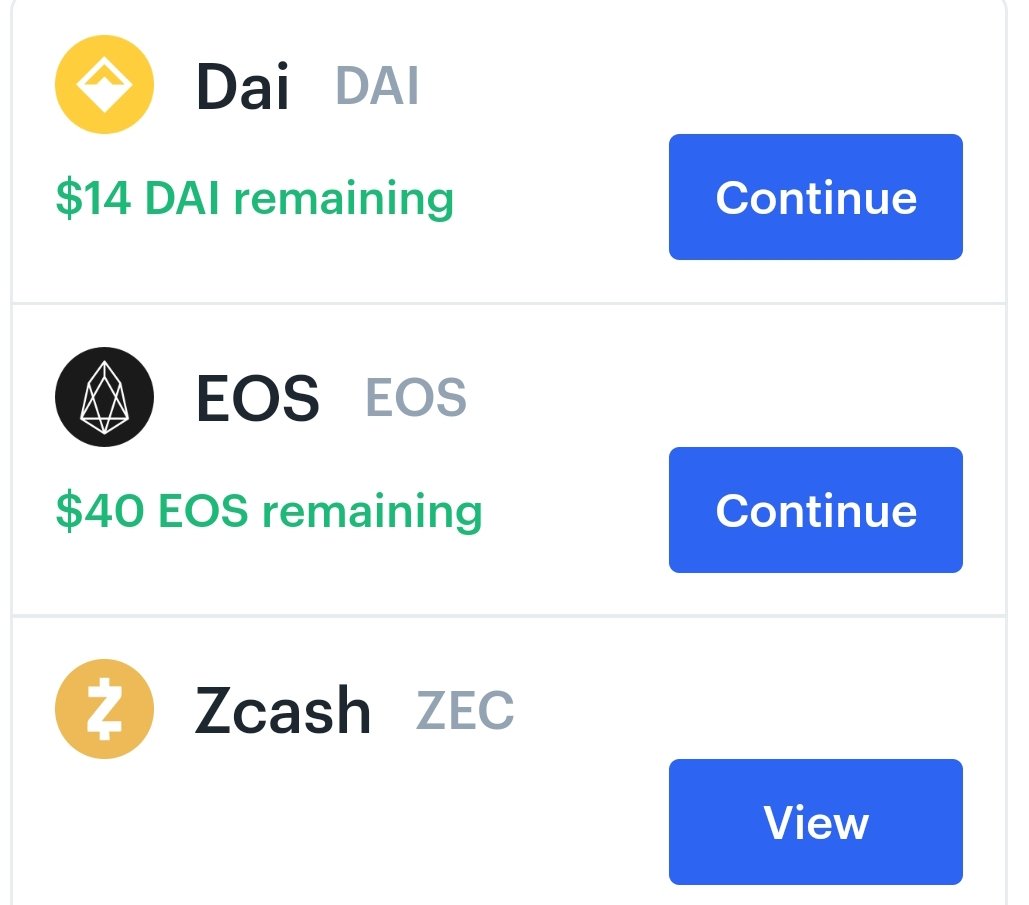 They are offering $10 each of free EOS and XLM to users who watch informative videos about each coin and answer a short and simple questionnaire about each coin. You should be able to breeze through all of them in less than 15 minutes for a cool $20 in coins. These are available instantly and can be traded for bitcoin, or any other coin listed for trade on coinbase. This is by far the best free bitcoin deal of 2019 I have found.
Collect Your Free EOS- https://coinbase.com/earn/eos/invite/82q7mbjr
Collect Your Free XLM- https://coinbase.com/earn/xlm/invite/w7mf21ht
P.S. You can earn even MORE coins by referring other coinbase users to get THEIR free coins.
Minds Social Media Platform
Minds is an ingenious blend of cryptocurrency and social media. Similar to the Steemit platform, users are awarded MINDS tokens for well performing social media posts.
Imagine getting paid to surf facebook or twitter all day.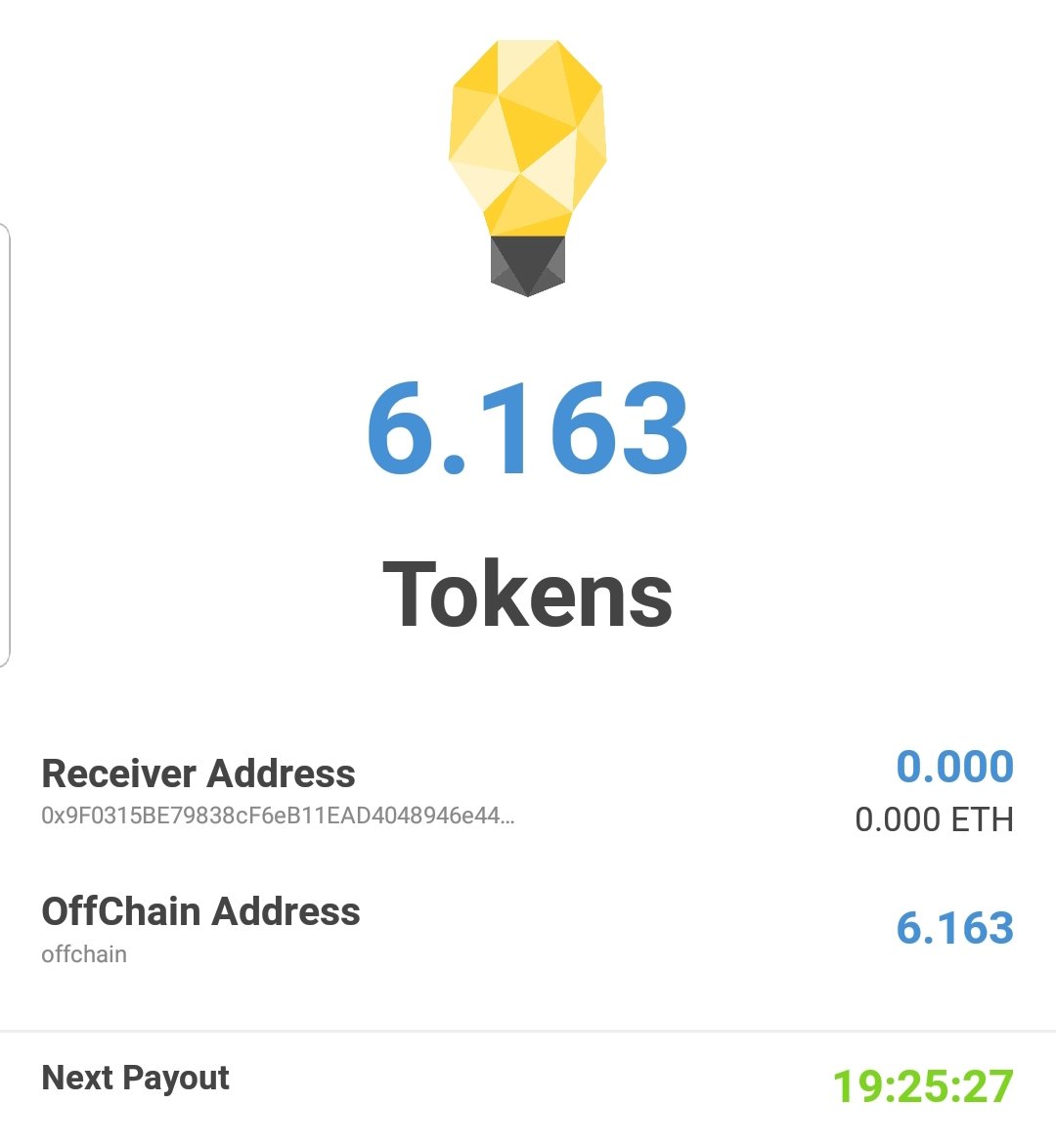 MINDS tokens can be used to boost other posts, or can be withdrawn and traded for ETH and ultimately BTC if you desire. Users are incentivized to upvote, share, and comment by also receiving a share of the performance of each post interacted on.
Ditch facebook and at least start earning crypto for using social media.
https://www.minds.com/register?referrer=891893044738007047
Robinhood
Robinhood started as a micro trading stock app that allows users of all investing levels to purchase stocks. After much user demand, Robinhood recently began exchanging cryptos! Now you can easily exchange your stock portfolio into bitcoin and back with this awesome app.
Along with being able to buy Bitcoin, Ethereum, and other major cryptos, you can buy and trade stocks like Twitter, Apple, and Ford. Robinhood was developed for beginning investors and allows you to buy as little as 1 stock at a time, even on a small budget.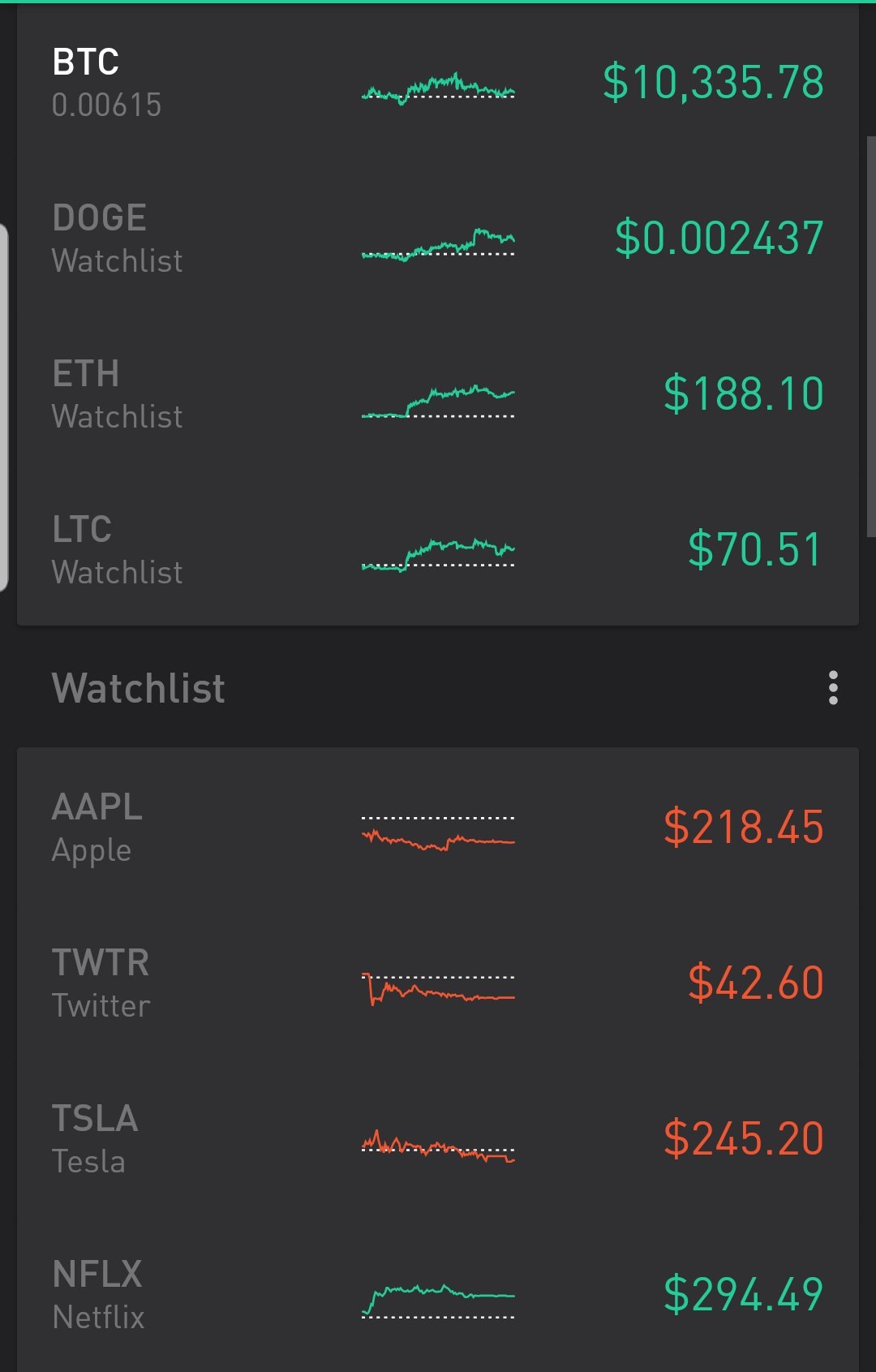 The Robinhood app is perfect for crypto enthusiasts and investors of all levels.
This offer is really cool, because they award you a free stock just for signing up. (No deposit required) You could win a $5 stock like Fitbit, or it could be a really valuable stock like Ford or Apple worth over $100.
Click the link below to receive a FREE stock on sign up, which can then be exchanged into bitcoin! (KYC required)
Collect your free stock-
https://invite.robinhood.com/nathanq68
DEPOSIT BONUSES
Ok. I understand you came here for the no strings, no money down, clear and free bitcoin. But sometimes it takes money to make money. (Keep reading below to find even MORE ways to get free bitcoin in 2019)
Deposit some of that bitcoin you are hodling into one or more of these platforms and you can get dependable returns on your investment.
Kucoin-
Kucoin is a crypto exchange that has their own in house coin, coincidentally called Kucoin Shares. (KCS) This coin is used to monetarily stabilize the website, ensuring that Kucoin will remain in operation for many years to come.
Kucoin awards its users in KCS every day for holding a minimum balance of 6 KCS.
Step 1. Sign up for Kucoin using the link below.
Step 2. Deposit a minimum of $20 btc
Step 3. Exchange the BTC for KCS
Step 4. Collect dividends every single day and CHILL.
https://www.kucoin.com?rcode=R5Jd26&lang=en_US
Binance
Another trusted exchange, Binance also pays you dividends if you hold NEO coin on their exchange. Just deposit some BTC, exchange for NEO, and in 1 month you will receive a nice dividend of GAS coin. Just for being the good hodler you are.
Binance also offers reduced trading fees if you trade with their own in house coin, BNB.
https://www.binance.com/en/markets?ref=20669159
Online Poker/Gambling
I will be brief on the subject, but I like to test my skills and play poker with other players online. My preferred poker site has a special sign up bonus!
Bovada-
This is by far my favorite interface for mobile poker. The cards are big and easy to read, and there is a game for every bankroll. I prefer to play the $1 tournaments.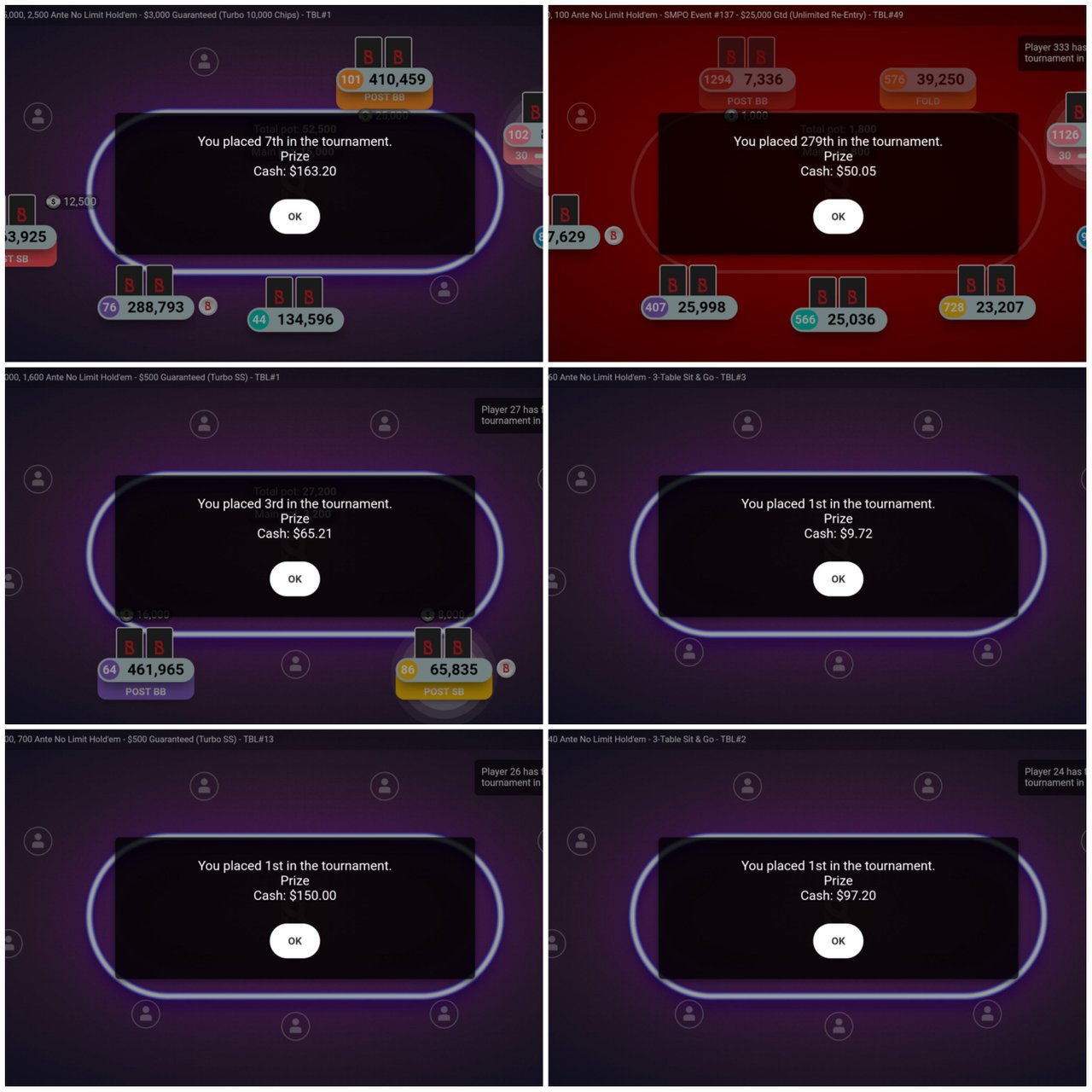 I have withdrawn over $500 in BTC from this site off of an initial $100 in btc deposit. (I won a few tournaments and withdrew my winnings.)
Sign up for Bovada to get a 100% btc deposit bonus to play slots on! (18+ and be responsible folks, its gambling)
https://www.bovada.lv/welcome/P5UIQCX/join?extcmpid=rafcopy
(Sort of) Free Bitcoin
So you've made it this far.
Below are several sites where you can earn free bitcoin for doing various activities. Some sites let you play games for bitcoin, other sites award bitcoin for completing surveys and watching videos!
Keep reading if you're ready to grind a bit.
This is the wild west of crypto. Maybe you want to grab the most you can while the gettin is good. (Tharss gold in them bits)
There's only one catch. The following sites will all include navigating pop ups like you did with porn sites in the 2000's. (Who are we kidding, you've had practice.) Use these sites only if you are experienced enough to know how to avoid popups and use blockers.
Coinpot
I had to include the coinpot faucets because they will always be near and dear to my heart. Please understand that this way of getting free bitcoin is a slow and steady process, but definitely pays off dividends with dedication and time. These faucets pay in micro installments and are a good way of saving the different coins.
Pro tip: These sites make money by miss-clicks on pop ups. The pop ups are easiest to avoid on mobile!
Use any of these sites below to get free crypto every 5 minutes!!
Moon Bitcoin
http://moonbit.co.in/?ref=3bf4b8c01df3
Moon Litecoin http://moonliteco.in/?ref=54b5fd59fc7f
Moon Dogecoin http://moondoge.co.in/?ref=1466994f0f78
Moon Dashcoin
http://moondash.co.in/?ref=FC5DF41EF6E8
Moon Bitcoin Cash
http://moonbitcoin.cash/?ref=95EF67BFA216
FreeBitco.in
https://freebitco.in/?r=7649083
Storm
Storm is a seriously cool site that has unlimited bitcoin earning potential. This site allows you to complete different tasks in exchange for "bolts." Bolts can be changed into bitcoin!
Storm has you do various tasks that are really easy. Storm will actually PAY you bolts to download really fun android games and play them. You can even watch videos to earn bitcoin! Earn enough bolts to get a same day deposit to the wallet address of your choice.
You can get a head start on your first bitcoin withdrawal by clicking the link below. Make sure to type in the code below or you will not receive your free bonus.
Sign up with my referral code and you will get 6000 Bolts when you try it! My code is A5QZABXV.
https://play.google.com/store/apps/details?id=com.cakecodes.bitmaker
Conclusion-
Free crypto is good.
Thanks for reading and I hope you find something useful!