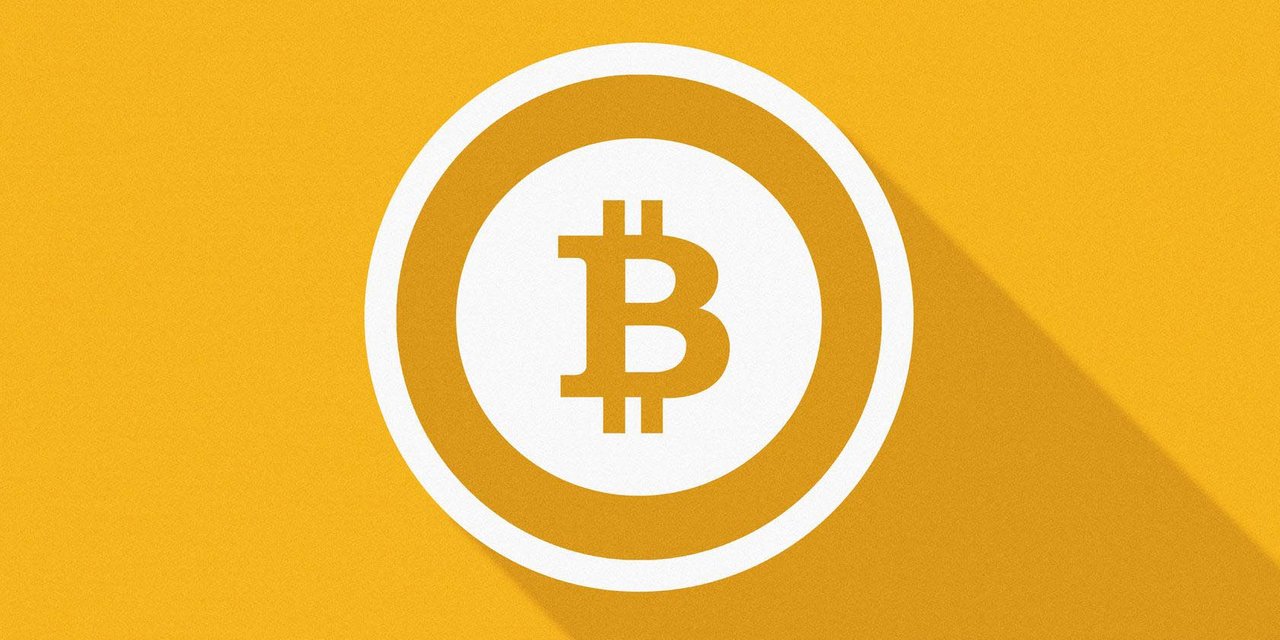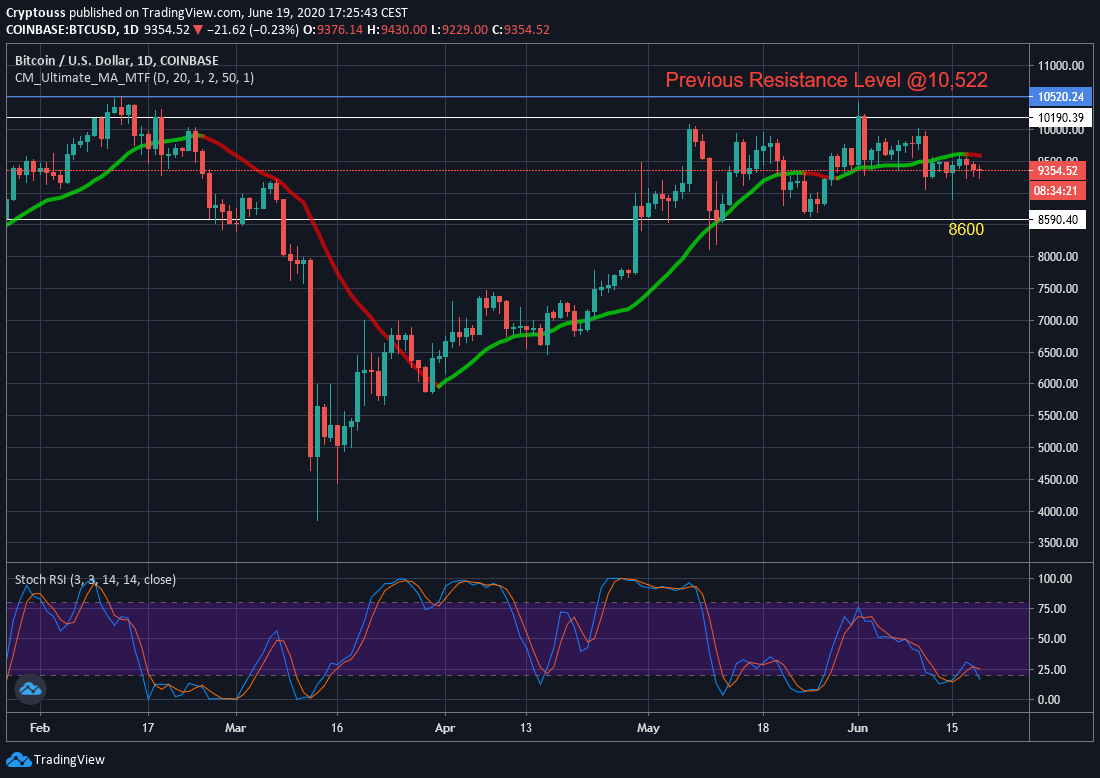 Bitcoin is hovering around for more than a week now, In a tight range without a huge mover or percentage change.
We have seen some weakness in term of price momentum, that what indicate the RIS stochastics as well, as it starts dipping below the 25% which indicate that we might enter the oversold area, therefore more consolidation before it reverses the trend.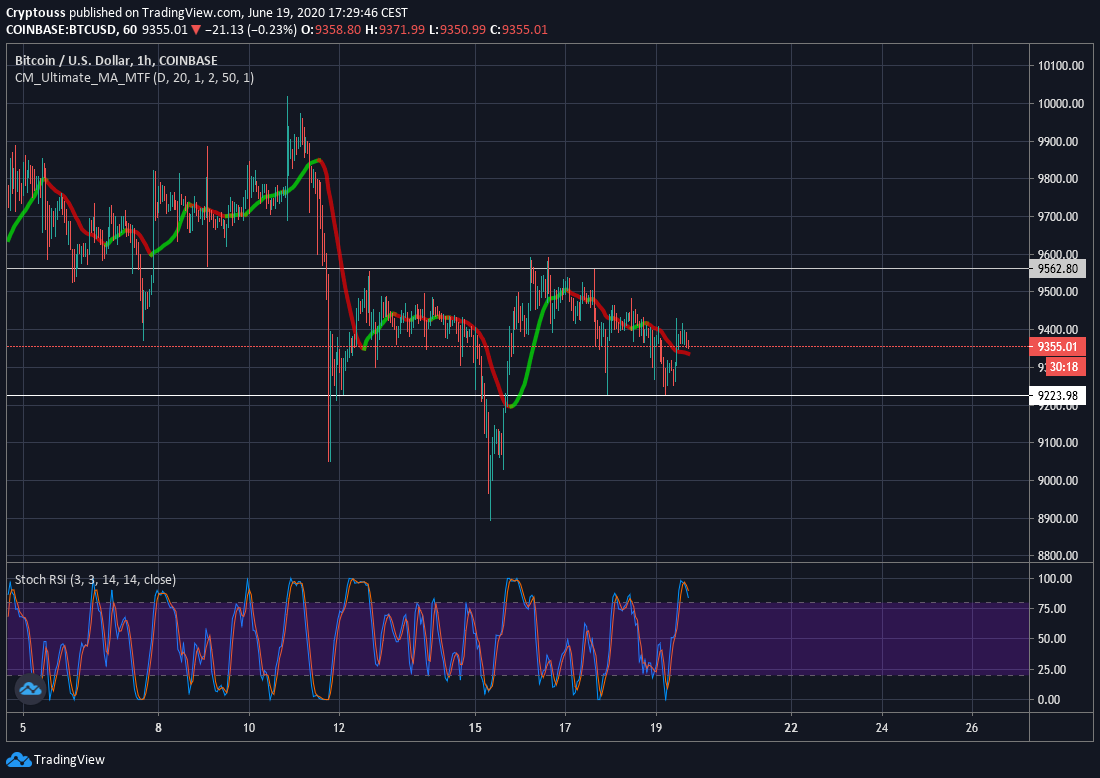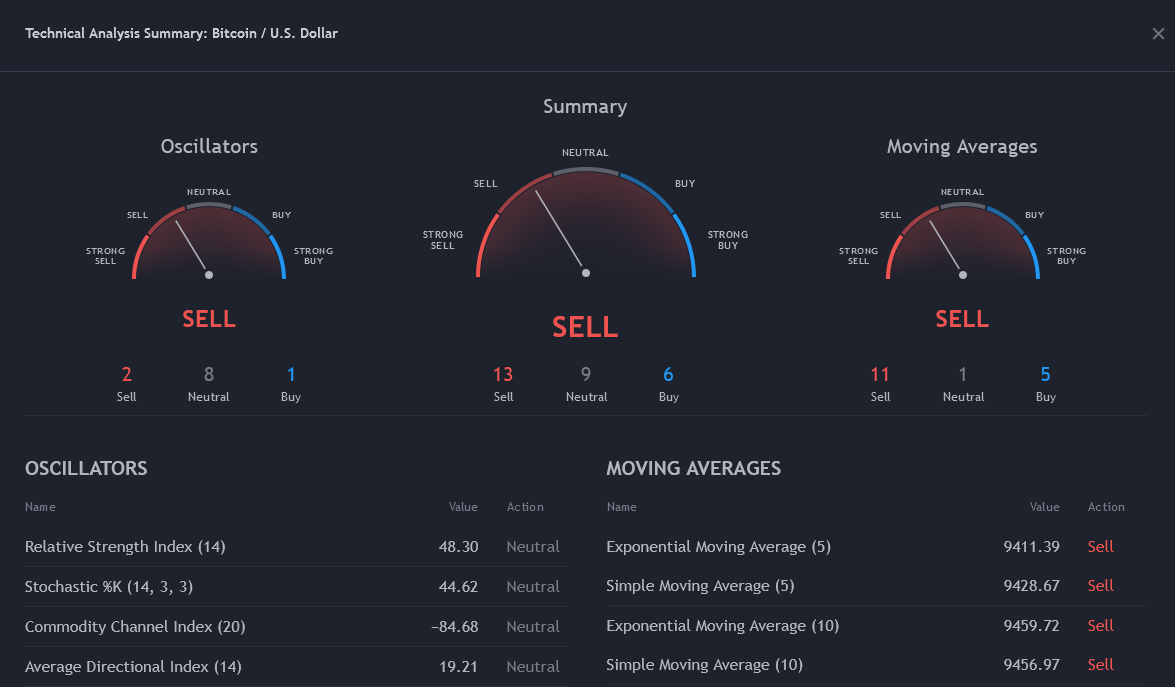 For the day we can say that Currently Bitcoin it's trading in a range between 9220 and 9562.
For the moment the general trend in Bearish on Bitcoin unless we see another move that contradicts our hypotheses.
Thank you for reading this post, help us by up-voting it's highly appreciated.
Have a good day and happy earning.
@ohamdache
------------------------------------------- DISCLAIMER ------------------------------------------
This is not a financial advice, you are responsible for your own trades. We do provide technical analysis for the current market situation and it's a prediction for the currency price, we might have the wrong assumptions in some cases.
[Images Sources: Tradingview.com]