As you know, collectible cars are of great interest over the past 15 years of human civilization. However, this opportunity is only available to a small group of people because of the high cost of entry to such market. Here, for example a few reasons for the complexity of investing in collectible cars:
1 Limited access. Many collectible cars are not sold on the open market. In addition, they are produced in limited edition. Sometimes they even want to demonstrate that the future owner had several other tools of the same brand.
2 The High cost of acquisition and maintenance. The cost of the car can be very high and in addition rushing additional costs such as insurance, storage, maintenance.
3 The Complexity of the expert assessment. To assess the origin and value of the car requires special knowledge and this is particularly important when the car is purchased in the secondary market.
4 High transaction costs. This is mainly due to two main factors. This lack of transparency and illiquidity.
5 Limited diversification. Collectible car, usually must be acquired immediately without any collateral. Sometimes even the rich investors can't afford to have a lot of collectible cars.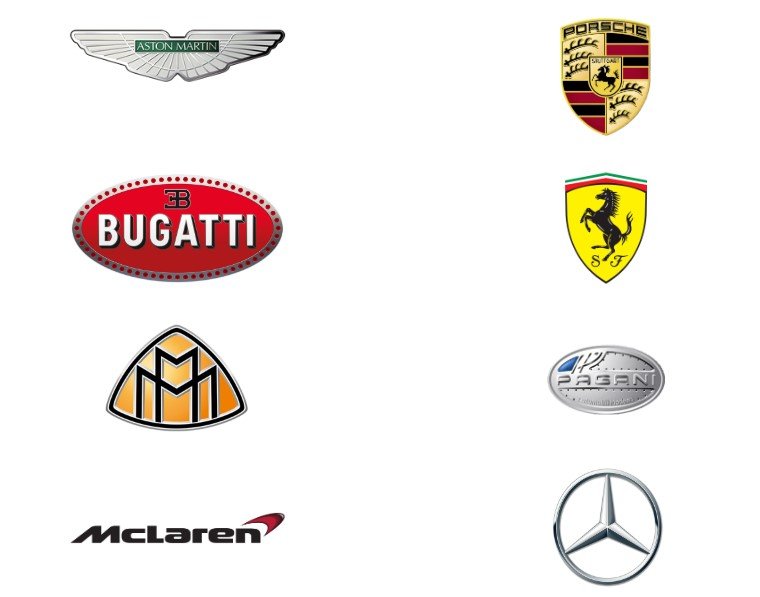 The company's mission CurioInvest to make it possible for all to invest in collectible rare cars that are on the territory of Switzerland and Liechtenstein. CurioInvest launches unique and innovative online platform, created entirely on the basis of the blockchain technology, which gives investors the opportunity to purchase specially created by a team of security tokens. These tokens will be directly connected with the acquisition and purchase desired collector's car. In addition, these tokens allows investors to receive a share of profits if the value of the underlying car increases. CurioInvest eliminate high barriers to entry in the market of vintage cars. The entry threshold is only $ 500 and have the opportunity to purchase stakes in several vehicles. The company CurioInvest takes on many functions and greatly simplifies the process of investing. Any user and the investor can register and purchase tokens Curio. The rest of the company takes upon itself responsibility for the acquisition, maintenance, insurance and sale of the car, and all the organizational and paper problems.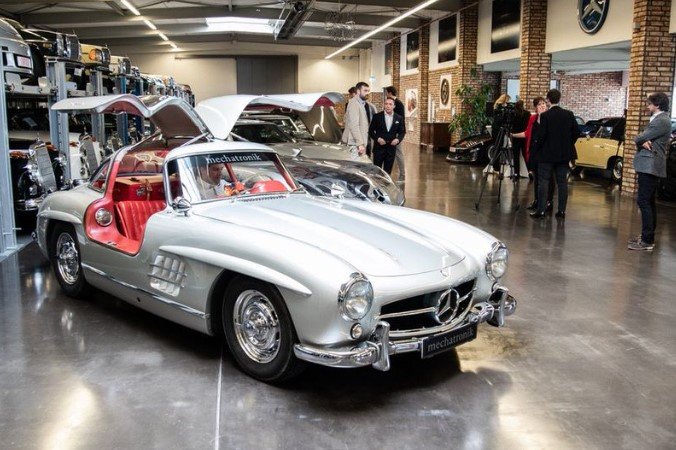 The company already has successful experience in the auto trade at some well-known firms and have access to more than 500 rare collectible cars. In addition CurioInvest cooperates with the Mechatronik GmbH to ensure the storage and maintenance of vehicles.As the platform is created on the innovative blockchain technology, and this implies a high level of transparency, security and liquidity. In the end, the company CurioInvest striving to become the brand for sale collector cars and the stock exchange where there can be trade security tokens Curio in real-time.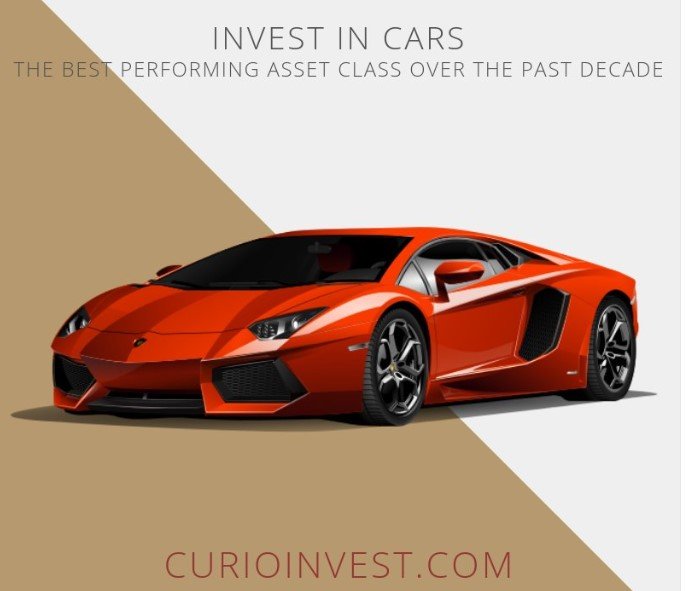 You might ask why it CurioInvest well suited to purchase a classic car. Here are the main reasons. CurioInvest not start from scratch. CurioInvest is considered to be a subsidiary company of Mercuria Helvetica AG. Has extensive relationship with many automotive companies, including Ferrari, Mercedes-Benz. CurioInvest has access and information on more than 500 rare collectible cars. The company CurioInvest have developed proven scheme to control all phases of automotive investment. CurioInvest established contacts with the right companies car maintenance, insurance and tax companies and enterprises storage.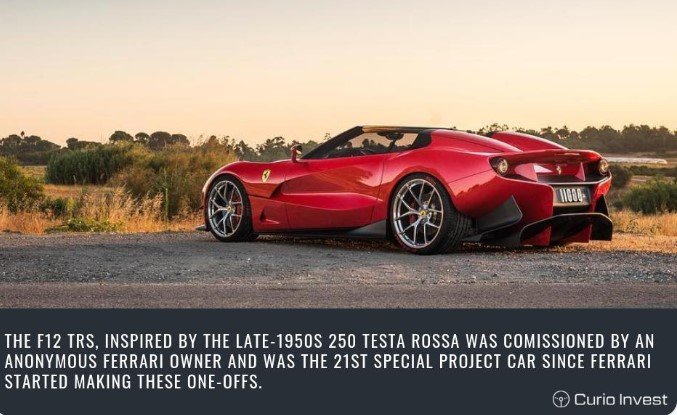 A brief look at How it works:
Step 1. Become a verified user. That is to register your email address, fill out the registration form and confirm your identity.
Step 2. Invest. Invest with others in a collector's car joining the company crowdfunding. Will receive a certificate confirming your investment in the car. As soon as there is sufficient funds CurioInvest buys a car. Then comes the generation and distribution of automotive Curio tokens among investors which will replace the certificate.
Step 3. Monitoring and diversification. Sell your tokens for peer-to-peer trading platform. Track performance indicators of your vehicles. Buy new tokens to diversify their investments.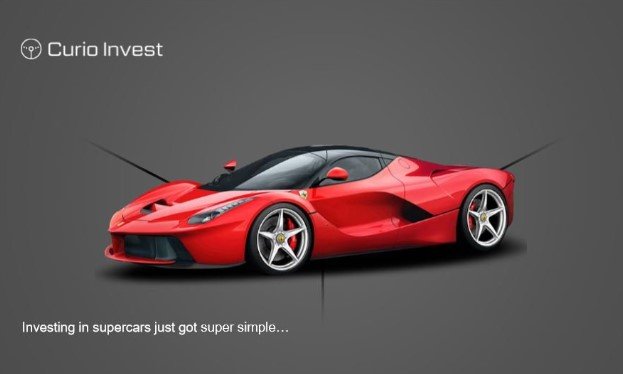 You can tell a lot about this innovative project as CurioInvest. But in order not to delay the review, I leave all the necessary and important links at the bottom of the description. There you will find all the answers you need to questions which will arise in the study of the project. In conclusion, I want to add that the CurioInvest project has arisen not casually and not on an empty place. When there is a great demand but not adequate supply always have such innovative projects. In the near future we can expect that the project CurioInvest will manifest itself and bring profit to its users and investors.
🔗 Website: https://curioinvest.com/
🔗 White Paper: https://docs.google.com/document/d/16RBxiuPNhG7DkvTx9odzcQvPc9EdTKnmKaohURxrLTA/edit?usp=sharing
🔗 Twitter: https://twitter.com/curio_invest
🔗 Facebook: https://www.facebook.com/Curioinvest/
🔗 Telegram: https://t.me/curiocarQA
🔗 ANN Thread: https://bitcointalk.org/index.php?topic=5175820
🔗 Reddit: https://www.reddit.com/user/curioinvest/
🔗 LinkedIn: https://www.linkedin.com/company/curio-capital-ag/
🔗 Instagram: https://www.instagram.com/curioinvest/
My username Bitcointalk: kryptonov
My profile Bitcointalk: https://bitcointalk.org/index.php?action=profile;u=2570105
My telegram username : @kriptoz
My Ethereum address: 0x2AEbD2fe7BD10D127A195CC06a4201c14a7136eA
Subscribe to the Channel!
✅ https://www.youtube.com/channel/UCf1jgnM7d5-j_4o5RLz49OA 🆒
Мy Golos: https://golos.io/@cryptonoff
Мy Medium: https://medium.com/@birykovigor
Мy Steemit: https://steemit.com/@ostrot
Review is the personal opinion of the author. Based on information taken from open sources and is not a trading or investment recommendation.
#CurioInvest #Curio #blockchain #cryptocurrency #crypto #ethereum #bitcoin #cryptonoff